The new football season is fast approaching with all of the major European football leagues kicking off very soon indeed.
That means it's time to start thinking about your football betting strategy and how you're going to turn a profit in the coming campaign.
To celebrate the new season we've released our latest SBC magazine (Issue 123) which shows you how you can bet and win on football by using SBC recommended tipsters.
The magazine explores 2 tipsters who have been profiting in the football markets for many years, both recording ROI's well over 5%.
Their long term records and healthy ROI's are seriously impressive when taking into account how difficult it is to profit in the ultra competitive football markets.
Plus the fact they are both putting up tips you can back with Pinnacle Sports – a bookmaker that welcomes winners! (And if you don't have a Pinnacle account, you can often get these tips on with many other firms).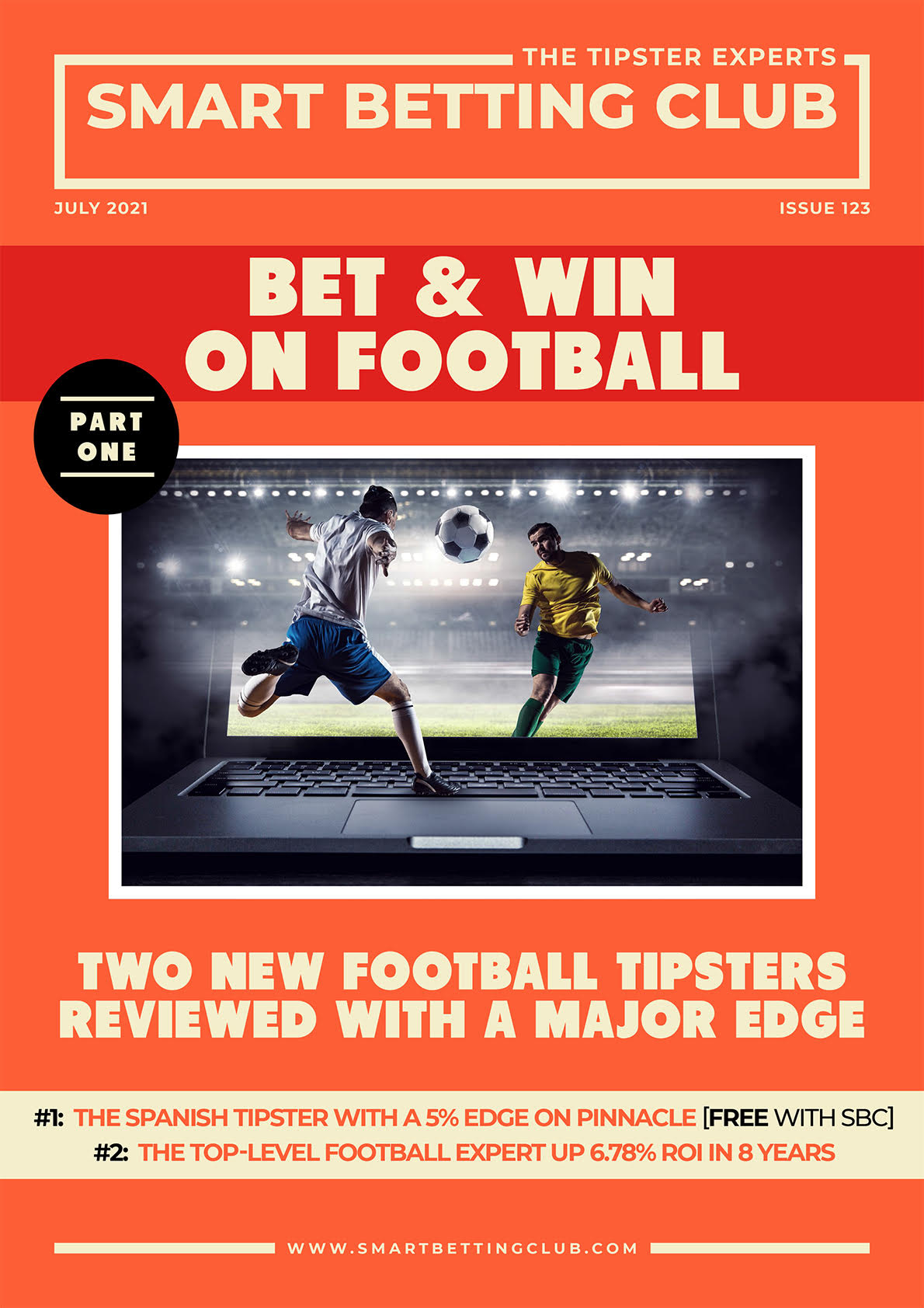 Independent and in-depth tipster analysis
In SBC 123 we show you exactly how you can profit in the football betting markets by following these 2 experts.
The tipster reviews in the magazine take a deep dive into…
The former bookmaker using his expertise to generate a 6.78% ROI since 2013 across major football markets including the Champions League, Premier League & International Football.
The Spanish Football expert with a 5%+ ROI from almost 2,000 bets sourced from the Spanish leagues.
How both services are beating the sharp bookies, a sure sign of a great service
How you can really scale up your profits with 'progressive reinvestment'.
It's tipster reviews like this that can really improve your betting due to their detailed nature. We leave no stone unturned when it comes to finding quality experts for you to follow!
And because SBC is 100% independent, you know if we say a tipster is good, it is because it really is!
To read more about both of these services, subscribe to the Smart Betting Club and gain instant access to our detailed reviews.
Best regards,
Peter Ling
P.S. One of the tipsters is offering a 20% discount for the new football season. That's a saving of over £100!
P.P.S The other tipster is available FREE of charge to SBC members for the rest of 2021…