The very latest SBC Magazine (Issue 113) is out now and it's Part 2 of our special 'Bookies Worst Nightmare' focus on profitable horse racing tipsters.
Inside this special magazine, 2 very different NEW racing tipsters go under our review microscope and the findings make for fascinating reading.
Firstly, we have the busy racing expert hitting a 19.45% ROI from nearly 3000 bets since May 2018. This equates to a betting bank growth figure of 320% to our calculations and it's very much a racing service with superb potential. Best of all, in an exclusive SBC deal you can sign-up for just £10 for 3 months if interested in what they offer (A saving of £64.99 on the usual 3 month cost)
Secondly, we examine the service claiming to be the UK's #1 rated racing tipster. Other review sites think it merits this award, yet our deep analysis found several issues with this much-hyped service that you need to be aware of before considering joining!
If SBC 113 interests you, then it is available to download immediately with a Smart Betting Club membership. Sign-up now to gain your instant access!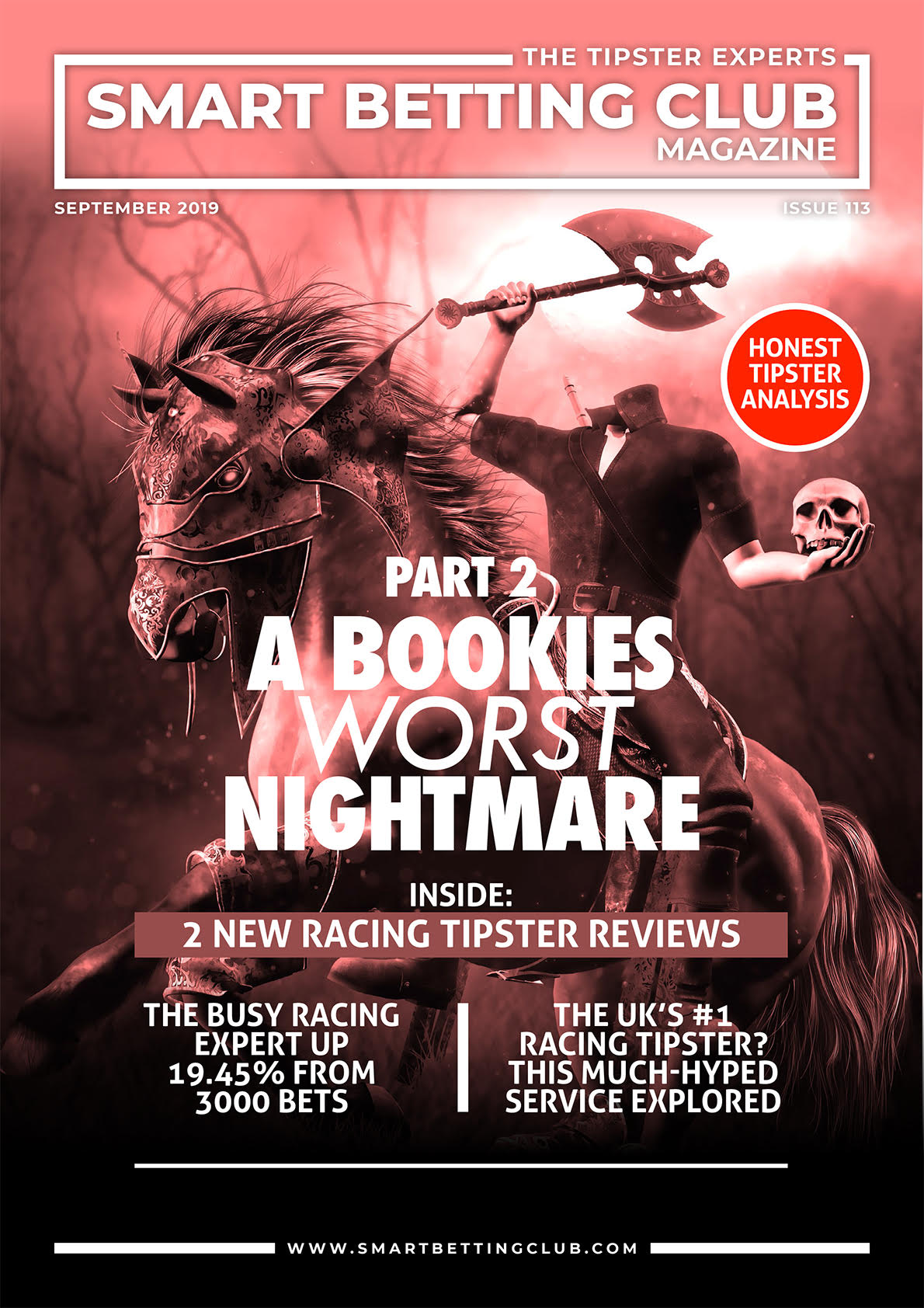 Team Up With Part 1 Of Our 'Bookies Nightmare' Report
SBC 113 is the perfect companion to our other recent release – our very special Horse Racing 'Tipster Profit Report' as published earlier this month.
Focusing on 34 of the best racing tipsters SBC have reviewed since 2006, you can explore unique ratings, rankings, analysis and best buy tables to help you find the right expert for you.
Highlights inside include:
The new Hall of Fame entrant up more than 142 points profit so far this year
The racing expert with amazing longevity – more than 8000 tips advised and a 32% ROI to boot!
The free-to-SBC-members racing tipster posting more than 1100 points profit since 2011
The top rated racing guru with 84% betting bank growth since January.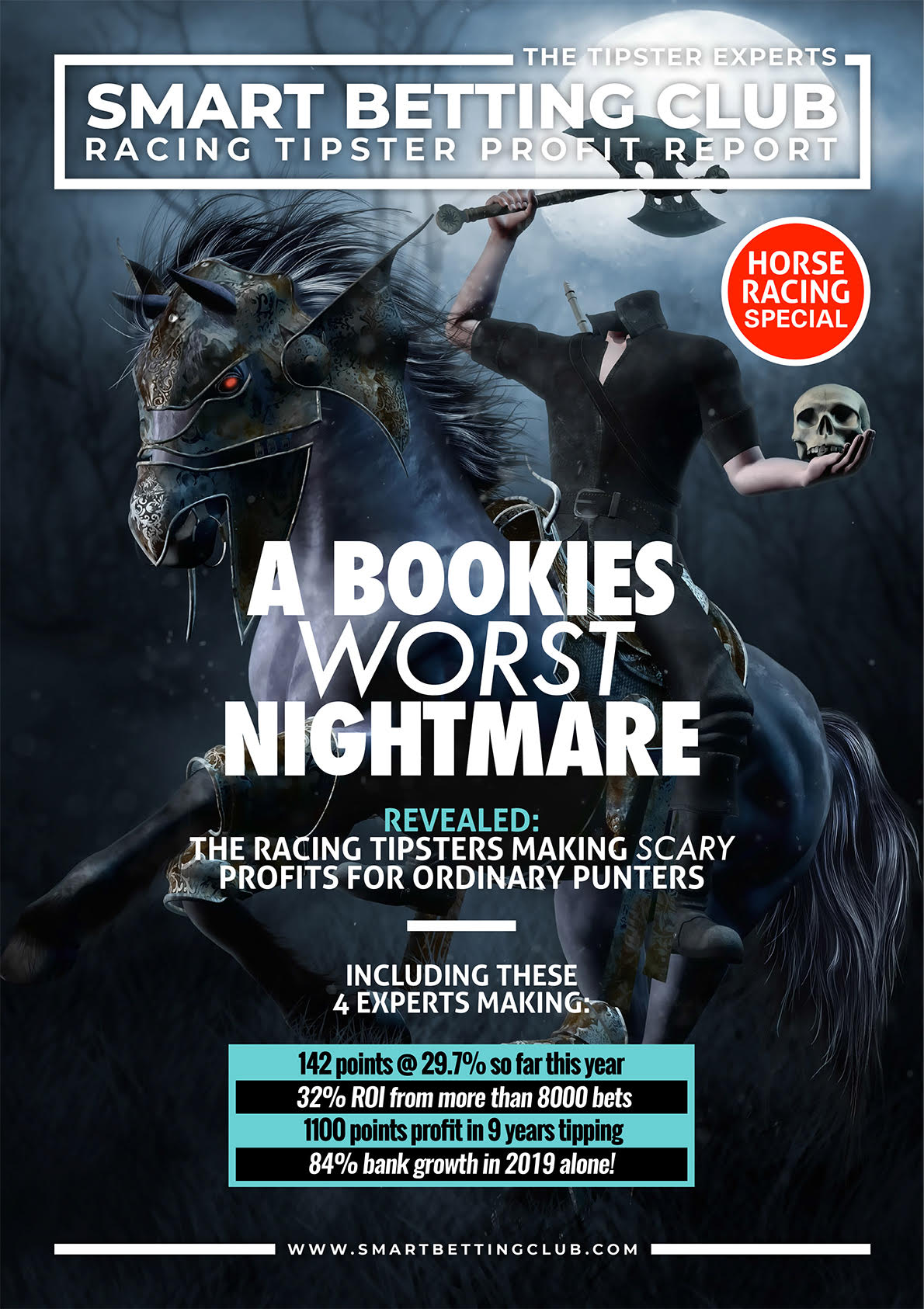 Both these reports (and a lot more besides) are available with a Smart Betting Club membership! Sign-up now to gain your instant access!
Best Regards
Peter Ling
Smart Betting Club Owner and Founder