Is betting on horse racing your go to sport?
Perhaps you prefer betting on football?
Or maybe golf betting is your number one choice – also a firm SBC favourite.
Whatever you like to bet on, the recently released September 2021 Tipster Profit Report covers pretty much every serious betting sport out there and is bound to have an angle that will fit into your betting portfolio.
From football, horse racing and golf to tennis, basketball and darts.
The report will show you just how successful some of the top betting services are – and let you know how much profit you can expect to make from following them.
Here's a taster of how we break the report down into the information you need to know in order to pick a winning service.
Best Low Cost Racing Service
Looking to test the water on a racing service? Or perhaps you're looking to build your betting bank before fully committing?
The Best Low Cost Racing Service table features the best low cost horse racing tipsters.
Each one of these tipsters will have an average cost of no more than £30 per month.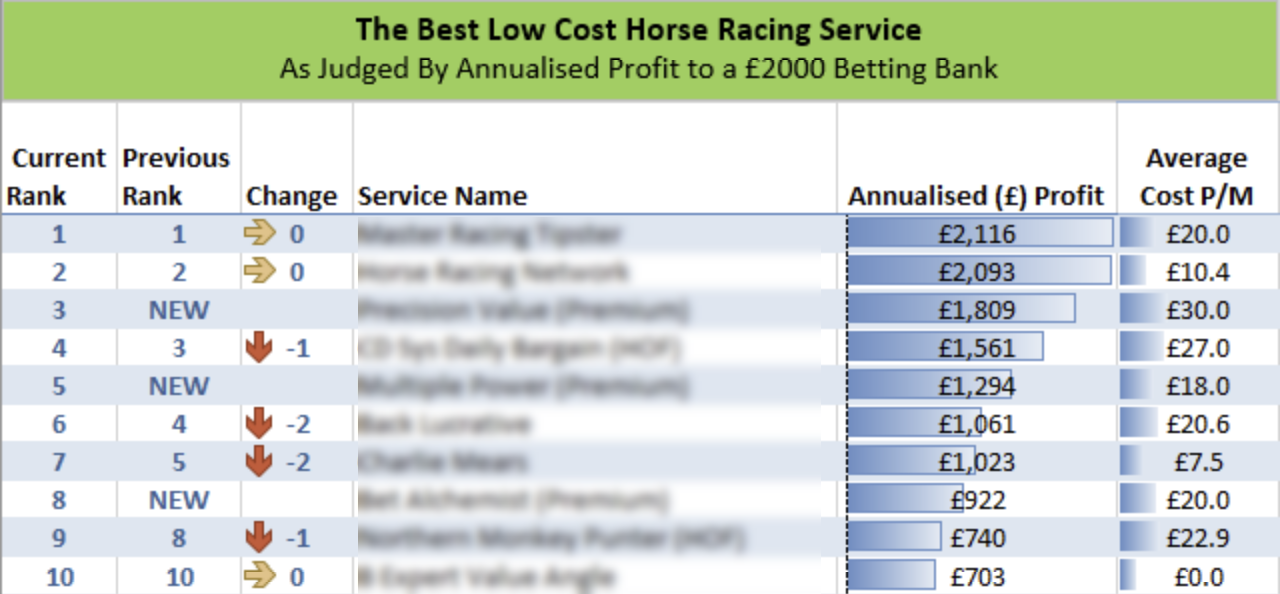 As you can see you can still get plenty of bang for your buck!
Best All Time Tipster Service
The greatest to ever do it.
If it's not in this list then it's likely not worth your attention.
These are the top 25 tipsters of all time rated by total annual profit using a £2000 bank.
Some of these services are making some serious cash!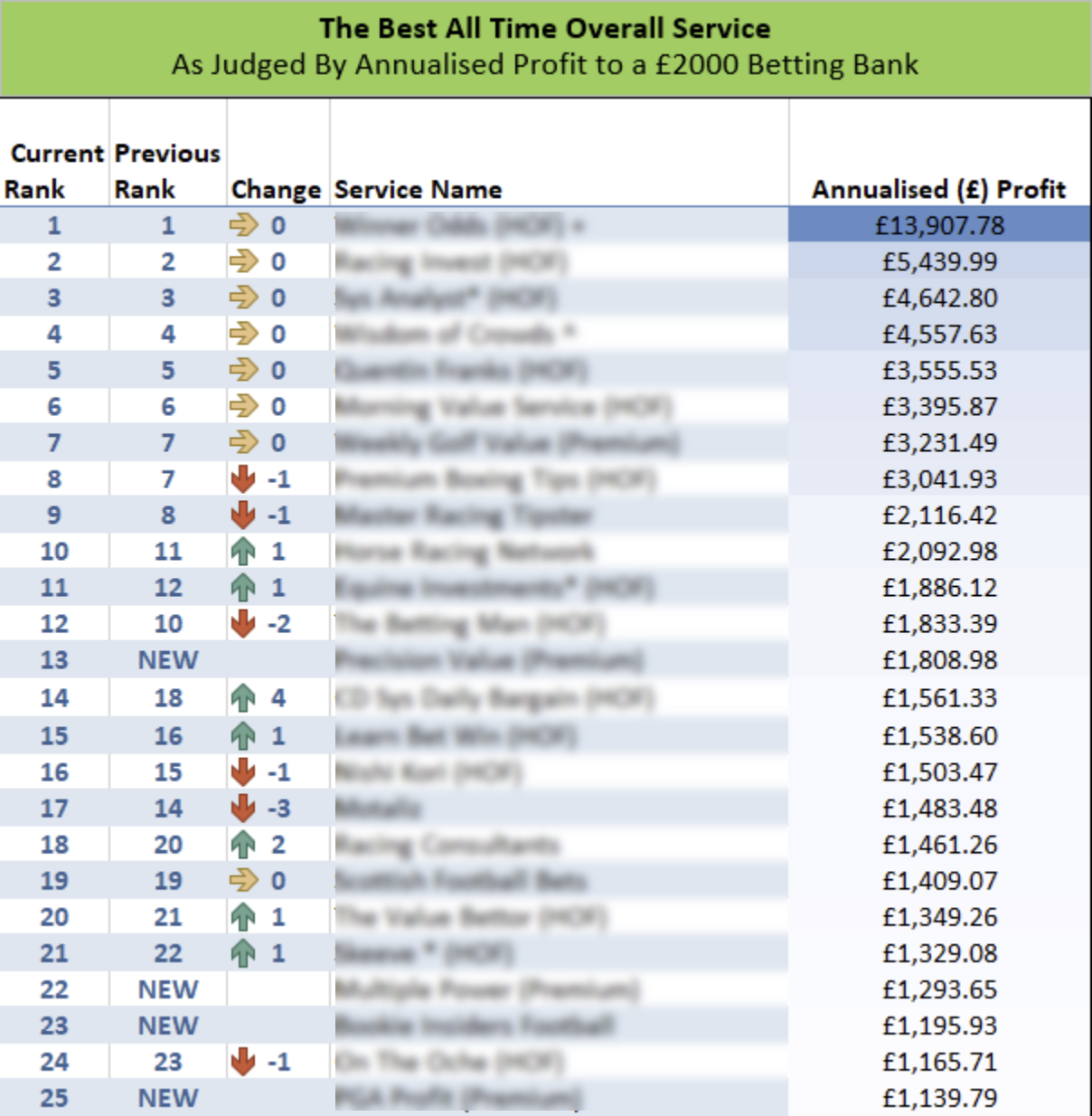 Best Tipster Service Last 12 Months
And just to show you that some of these services have not gone off the boil, we break down the best performers of the last 12 months; again using a £2000 bank.
Here you can see some pretty staggering ROC figures (bank growth).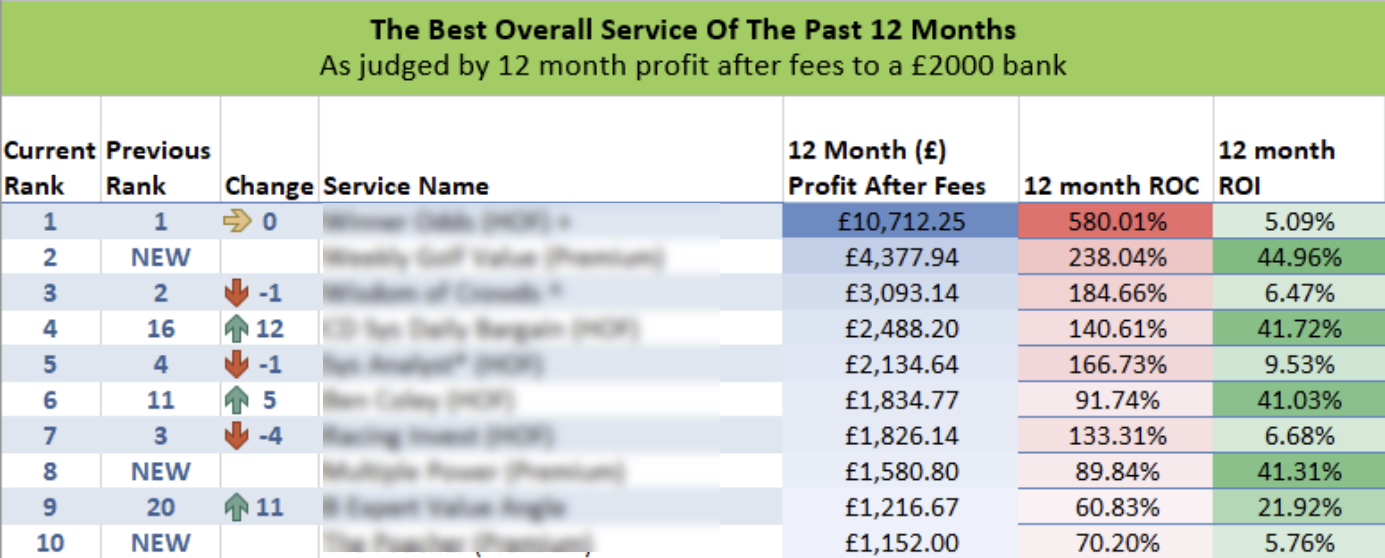 Best Low Workload Sports Service
Your final Tipster Profit Report taster is the Best Low Workload Sports Service table.
As the name suggests, here you will find the services that require the least effort, but can still turn a healthy profit.
We measure this by services that average 40 or less bets per month.

Get Details on Every Tipster in the Full Tipster Profit Report
In The September 2021 Tipster Profit Report you get 18 betting performance tables, plus the Hall of Fame reports and details of SBC savings and free trials available including several free to follow experts.
To access this gold mine of information that is likely the best way to find a profitable tipster out there you will need an SBC membership.
With a membership, not only will you get this report but you'll also get access to the rest of the goodies that SBC membership provides.
Tipster Reports, free profitable tipsters and discounts to some of the best betting services around are just some of the benefits that you can enjoy as an SBC member; each benefit designed to help improve your betting whatever level of experience you may have.
As soon as you sign-up you are given INSTANT access to the Smart Betting Club members area and all of our expert betting content.