.


Betting: Master The Game
Discover which tipsters can make YOU a real edge 
Keen to learn how you can make money betting with tipsters?
Then make sure you grab your copy of the latest Tipster Profit Report, featuring ratings, rankings and reviews for 61 of the very best betting tipsters the SBC team have uncovered since 2006.
Sign-up now to gain instant access or read on for more details on how this report can help you and your betting.
INSIDE THE TIPSTER PROFIT REPORT
Highlights include:

Tipster 1: The 5* rated racing tipster hitting over 100% ROI in each of his last 3 months. This expert has the bookies on toast with a 56% ROI over the last 12 months too!
Tipster 2: The football tipster that keeps racking up the profits with a 22.7% ROIover the last 12 months alone. He has made a fine profit in each of his last 6 seasons.
Tipster 3: The free racing tipster that made over 50 points profit in the last 2 months alone. Adding to his profitable record long-term, he is very much one-to-follow
Tipster 4: Another football tipster off to a flyer for the 2017/18 season with 47 points profit from 316 bets since August. All at a fantastic 15.7% ROI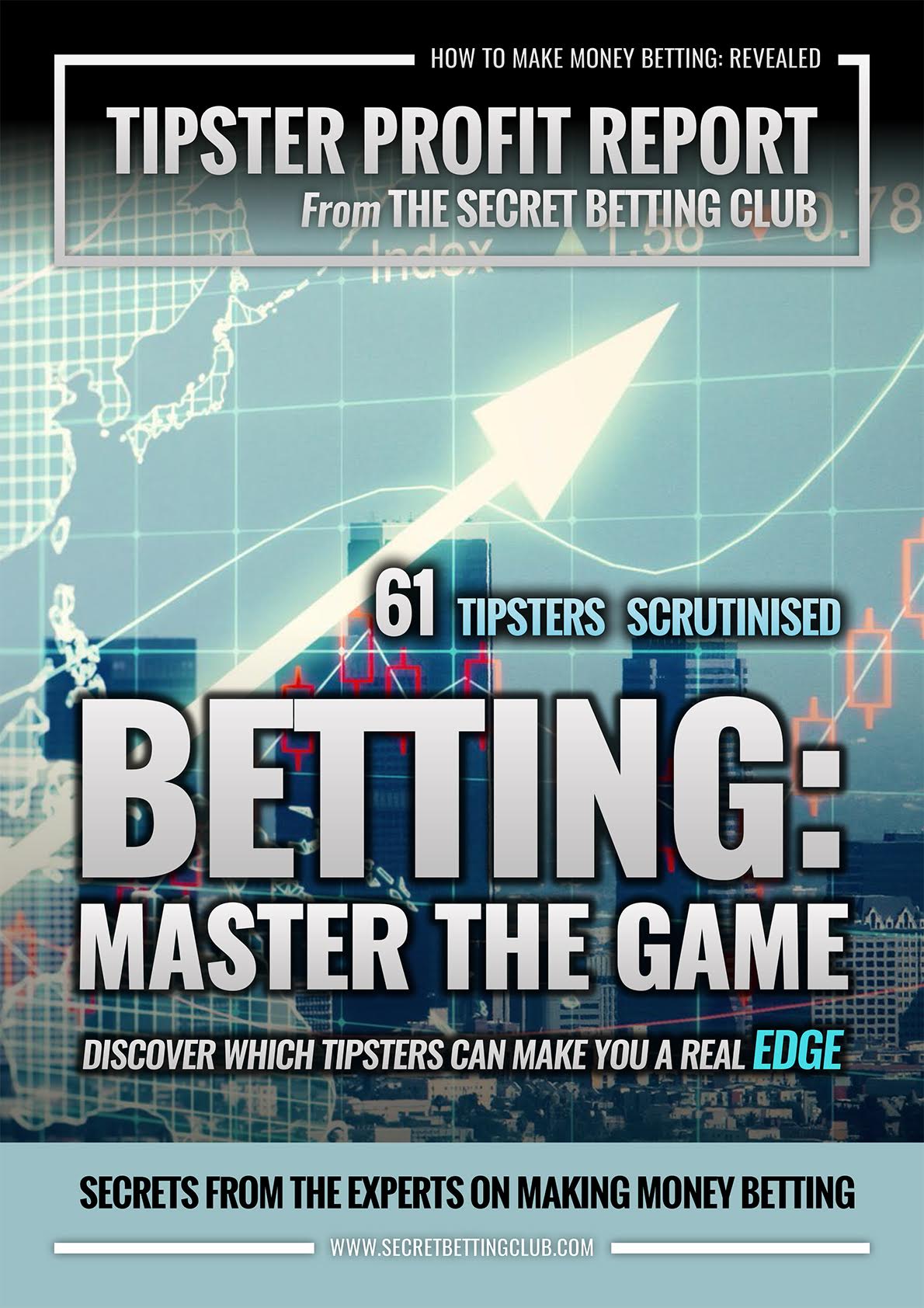 Find The Best Tipsters For You!
Each Tipster Profit Report is designed to help you find the very best betting tipsters – those that have proven themselves to be successful over a long-term period of time.
To help with this we breakdown the 61 tipsters into different categories so you can easily compare and contrast them.
So for example you can find comparison tables detailing:
The best horse racing & sports tipsters (football, golf, tennis, us sports etc..)

The most profitable tipsters
The best tipsters from the last 12 months
The best low cost tipsters
The best free tipsters
The best betting bank growth tipsters
The best 'odds availability' tipsters (those that quote realistic prices)
And much more besides…
We also know that its not just profits in theory that you want but in practice. Which is why you can also view:
The Best 'Adjusted Profits' Tipsters – how their profits stand up if betting often 15 to 30 minutes after a tip is supplied (ideal if worried about not getting the advised prices!)
Unique 'Suggested Profits' Tables – how much money you need to risk and how much you can make betting. Fully tailored to each tipster to be entirely realistic.
Best of All – Save Up To £38 On An SBC Membership!
You can pick up your copy of the latest Tipster Profit Report, the instant you join the SBC service with full access to our exclusive members-only area.
Best of all, you can now join and save up to £38 as part of our specially discounted 2017 membership prices.
We know we can make a difference to your punting – so why not sign-up right away and get started immediately. (There is a 90-day money back guarantee available after all!)
Subscribe NOW to the Smart Betting Club
Best Regards,
Peter Ling
Smart Betting Club Editor