In the latest SBC Podcast I am joined by someone who has done it all. Bookmaking, professional punting, media work… two Silver medals at 2023's SBC Awards – welcome to the world of Johnny Dineen!
Johnny has received many plaudits for his '​Upping The Ante​' podcast along with his partner David Jennings, making him a household name in UK & Irish racing media.
But this is just a tiny fragment of the story. Johnny is also a full-time punter, a former bookmaker and someone with decades of experience in the betting world.
Having opinions and backing them is a common theme with Johnny and we talk about everything from punting (and laying) horses, the state of the betting industry and his work with the media. This chat was one of the most informative yet so sit back and enjoy a chat with a true racing expert!
You can listen to Episode 57 now via ​Apple​ / ​Spotify​ / ​Google​ / ​YouTube​ and all other major podcast directories (search Smart Betting Club)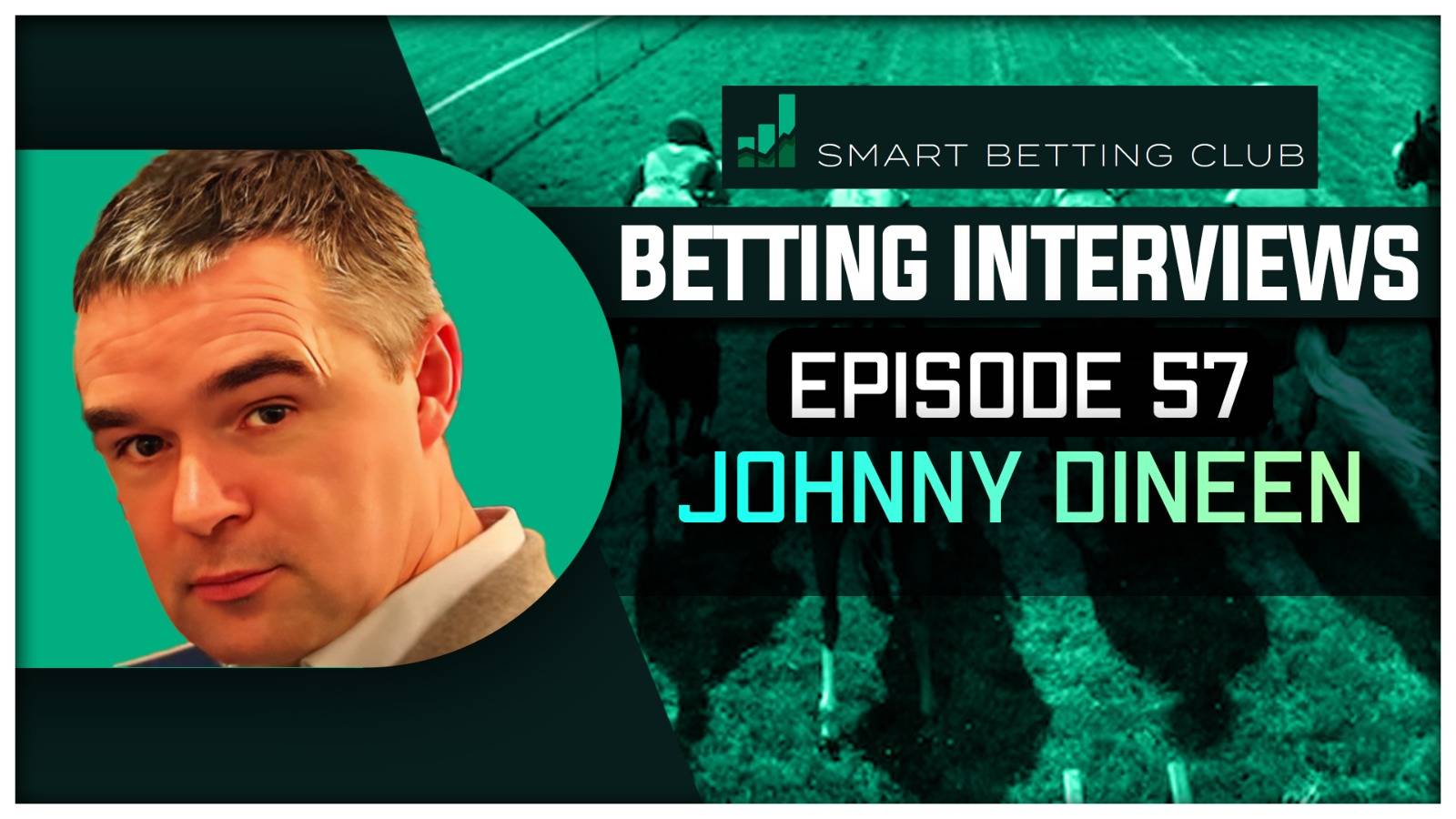 An in depth chat with a true racing expert
In this episode Johnny and I discuss:
A changing betting environment and how Johnny has adapted

Getting on and the range of methods that a pro punter can employ to get money down

Johnny's selection process and how discussing horses with other judges helps his decision making

Favourites, long-shots and how the shape of the market can decide whether Johnny 'pulls the trigger'

Backing vs. laying and how Johnny learnt to trade from both sides of the fence

The journey from clerking to going it alone as a bookmaker

'Kamikaze bookmaking' and standing out from the crowd

How Betfair changed everything

Johnny's transition from being a layer to a backer

The publics' perception of gambling & gamblers

Bad behaviour and shoddy service from modern bookmakers

The black market and how affordability checks may well change how we bet

'Upping The Ante' and Johnny's other media work

Social media and dealing with criticism

Plans for the future
Johnny was knowledgeable, funny and has an excellent gambling philosophy, making this podcast a must listen for anyone interested in 'the game'.
If you would like to know more about Johnny and read his thoughts then ​his Twitter profile​ is a good place to start.
Enjoy!
​