The very latest SBC Podcast has just been published featuring my in-depth discussion with the owner of the Hanbury Racing tipping service – Richard Hutchinson.
This episode is the perfect accompaniment for the detailed SBC review of Hanbury Racing and the edge it has to both bookmakers AND at Betfair SP.
Our review identified the service had a 32% ROI to bookmakers and 37.7% ROI at Betfair SP at the time of publication.
You can listen to this episode now via Apple / Spotify / Google and all other major podcast directories (search Smart Betting Club)
You can also watch both Richard and I record this episode on the SBC YouTube Channel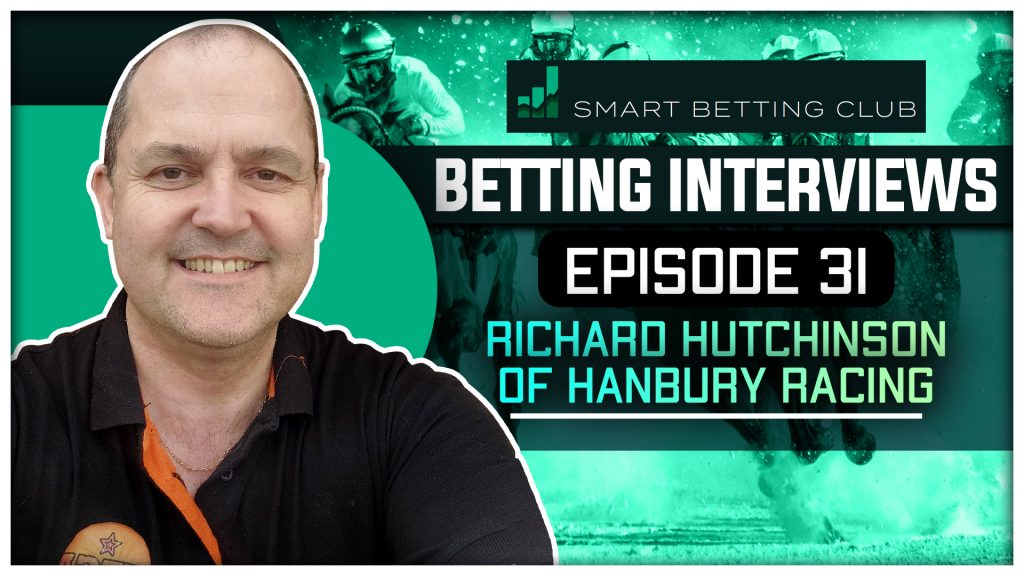 ​
RICHARD'S TALENT FOR FINDING BIG PRICED WINNERS!
Richard began Hanbury Racing in 2020, after he won £188,000 after being victorious in the Tote Ten To Follow competition – giving him the platform to start a new life finding winners for a living.
His specialty is finding overlooked horses at big prices for each way value with regular winners over the past 2 years at prices as big as 100/1. Richard explains his process behind how he finds these horses and just why he prefers this approach to betting at short odds.
In fact – just last week Richard picked out yet another 66/1 winner to continue his phenomenal record!​
​
We get into the challenges that betting to a high odds/low strike-rate approach brings and the mindset required to make it work.
SBC MEMBER 25% DISCOUNT ON HANBURY RACING
To coincide with the release of the podcast and SBC review, Richard has put together a special 25% discount on the cost of joining his Hanbury Racing service.
This is exclusively available to SBC paid members only as part of the special trials and discounts we negotiate on their behalf.
The cost of a 12 month Hanbury Racing membership is £346, so you can save as much as £87.25 through this special deal.
Very often you can save more than the cost of SBC membership with these special deals, including others such as
Save 25% on the cost of your first 3 months with the Bookie Bashing service (worth £66.75)
Save 50 Euros on the cost of a month's subscription to Winner Odds
Trial the Northern Monkey Punter service free of charge for 2 weeks (exclusive SBC member only deal)