In the latest SBC Podcast I am joined by James, one half of the brains behind the recently reviewed tennis tipping service, Tennis Pilot.
English and Philosophy & Theology degrees at Oxford University may not be typical starting points for successful tipping services, but a shared love of tennis drove James and his partner Nicholas to bet using their combined expertise.
7 years, nearly 7,000 bets and a freshly built AI system later, we talk about the partners' journey to success in a fascinating chat.
You can listen to Episode 54 now via Apple / Spotify / Google / YouTube and all other major podcast directories (search Smart Betting Club)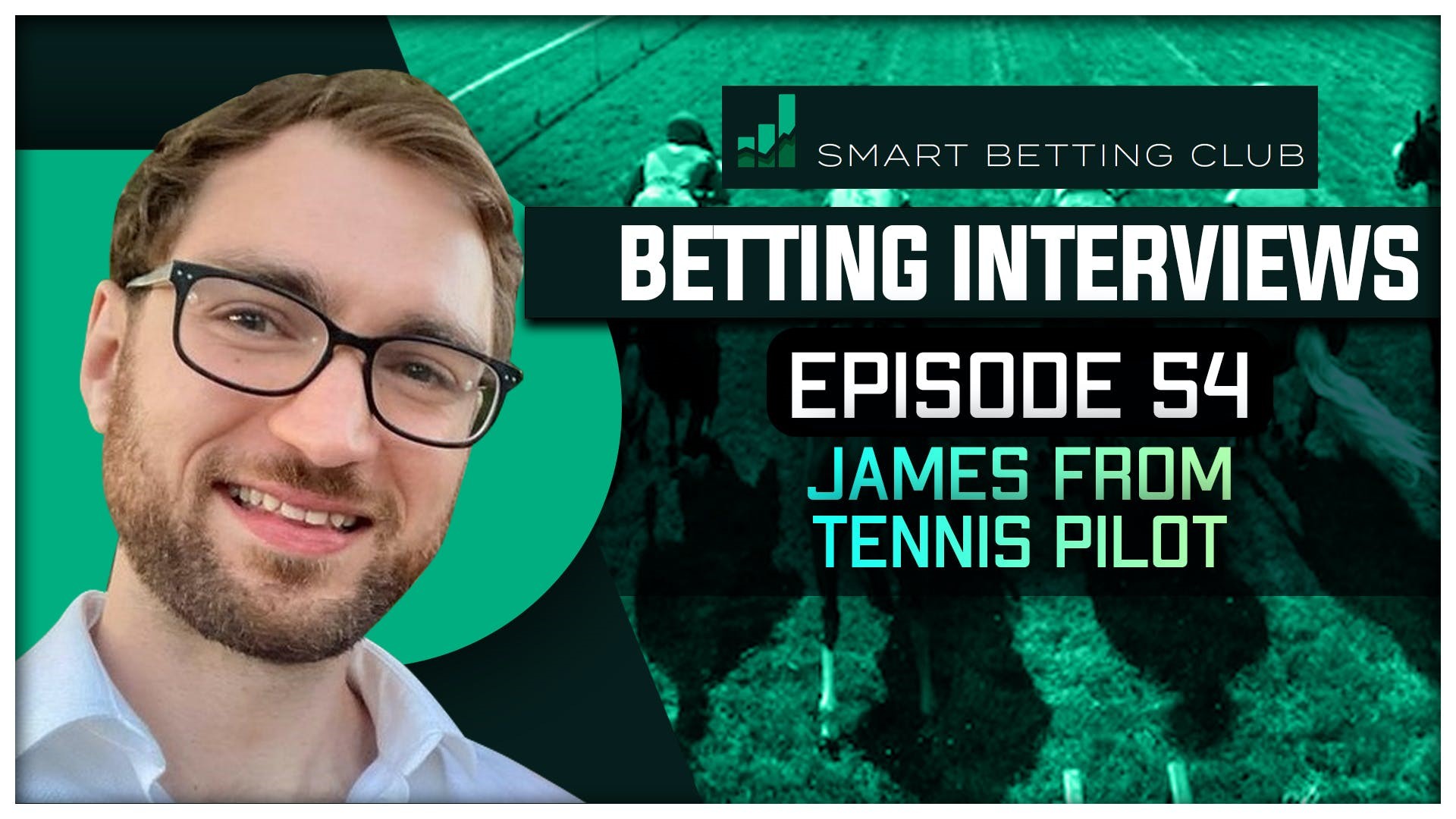 An in-depth chat with one of this service's 'Co-Pilots'
In this episode, James and I discuss:
Tennis Pilot's inception, how the service has developed and what James and Nicholas have learnt along the way
Balancing working full-time with running a successful tipping service
Value – what is it and why is it so hard to identify?
Statistics and the different biases that can lead bookmakers to price matches incorrectly
How specialisation can provide an instant advantage over the market
Variables that help James to find expected value in matches
James's masters thesis and building a machine-learning tennis betting system from scratch
Where to bet on tennis and the viability of different bookmakers and exchanges
Tennis Pilot's 17% ROI from nearly 7,000 bets
Learn more
To learn more about Tennis Pilot, you can visit their website here or follow them on Twitter @TennisPilot.
In addition, we have recently published an in-depth review into the service's performance that is available with a paid SBC membership.
Here, we go through Tennis Pilot's 7 year betting record, assessing nearly 7,000 bets using our usual range of metrics including odds availability, performance in different markets, drawdown analysis and progressive reinvestment strategies (alongside many more!).
SBC Discounts
You can trial Tennis Pilot free for one month by visiting their website and following the link on their homepage.
Secondly, SBC Members can get a 25% discount on all of Tennis Pilot's subscription options, saving you between £35 and £60 depending on the package that you choose.
This equates to up to 56% of your annual SBC subscription – another smart deal for our betting club!
​Join SBC Today to read the full Tennis Pilot review and access this discount​