The latest episode of the Smart Betting Club podcast is out now and its a UK Gambling Review special with pro punter, Neil Channing.
Neil is one of the foremost minds on this topic and as he explains in the podcast, there has been a lot on the coming law changes from the perspective of those anti-gambling and the big bookmaking companies who have caused this mess, but very little on its impact on the vast majority of us who enjoy betting sensibly and with the aspiration of turning a profit.
​
This podcast is an attempt to tackle it on behalf of those of us who enjoy betting and to inform you on the situation as it stands and how to raise awareness and take action.
You can listen to this episode now via Apple / Spotify / Google and all other major podcast directories (search Smart Betting Club)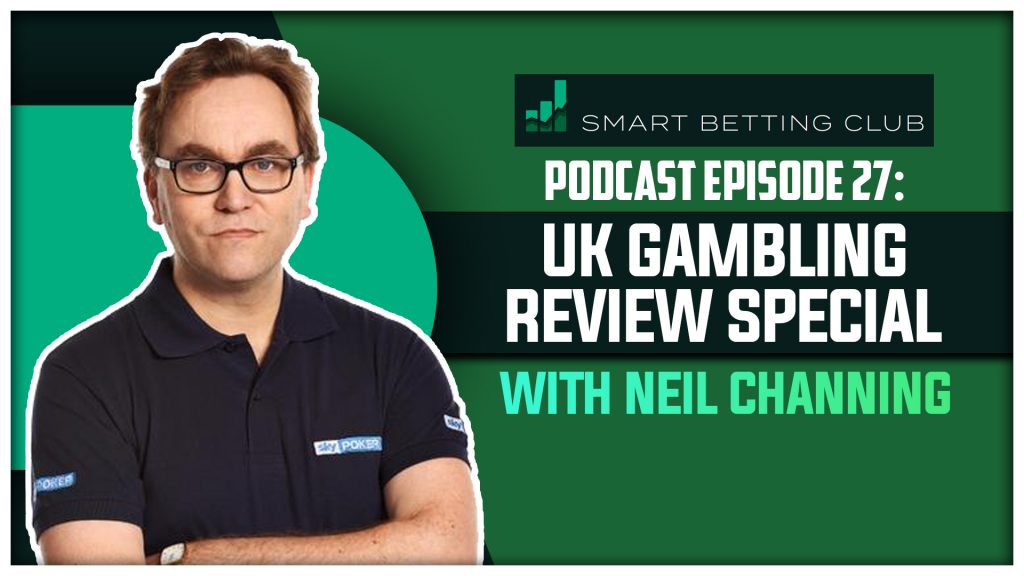 RESOURCES AND INFORMATION
Past experiences have shown that by grouping together on an important topic we can have an impact and once again its time to take action.
For example – the number of bettors who took part in the Gambling Commission's consultation on what needs to change back in early 2021 seemed to surprise them and was something of a 'win' for punters.
Now its the turn of those in power to listen to us and this is why both Neil and SBC recommend those of you who live in the UK write to your MP to highlight these issues.
Neil has penned a few excellent articles on this topic including a template letter/email to send to your MP, which you can find at this link:
​https://www.bettingemporium.com/pages/view/gambling-review​
For more background and information on this topic, you can explore more in this additional podcast and article from November 2021.
As ever your feedback on this and other episodes is always welcome and if you enjoy the Smart Betting Club podcast – be sure to leave a positive review!
WHY THIS MATTERS & WHY SBC CARE
The ongoing debate on the law changes matter as if stringent deposit limits are brought in – this will only serve to send punters into the black market to bet.
Equally if the same bookmakers who created this mess are allowed to dictate how they monitor customers further, then the problems of an unfair, unbalanced betting market are not going to go away.
SBC care about this topic and ensuring punters get a better deal as we are one of the very few, truly bookmaker-independent voices in the betting space.
We rely on the funding of our members in the form of subscription fees and therefore take nothing in advertising revenue from bookmakers, unlike so many betting media outlets and journalists, who are directly or indirectly on their payroll.
We also believe that the gambling review should explore other important topics including bookmakers delaying or refusing withdrawals and abuse of the ID/security checks situation when dealing with customers they don't like (i.e. winners). Expect to hear more from us on these points very soon!