Today has seen the release of a brand new 62 page 2022 Golf Betting Guide – which is available to download now if a Smart Betting Club member.
This Special Report features a full breakdown of performance from the many profitable golf tipsters we track, rate and have reviewed (and also follow ourselves) plus a lot more besides.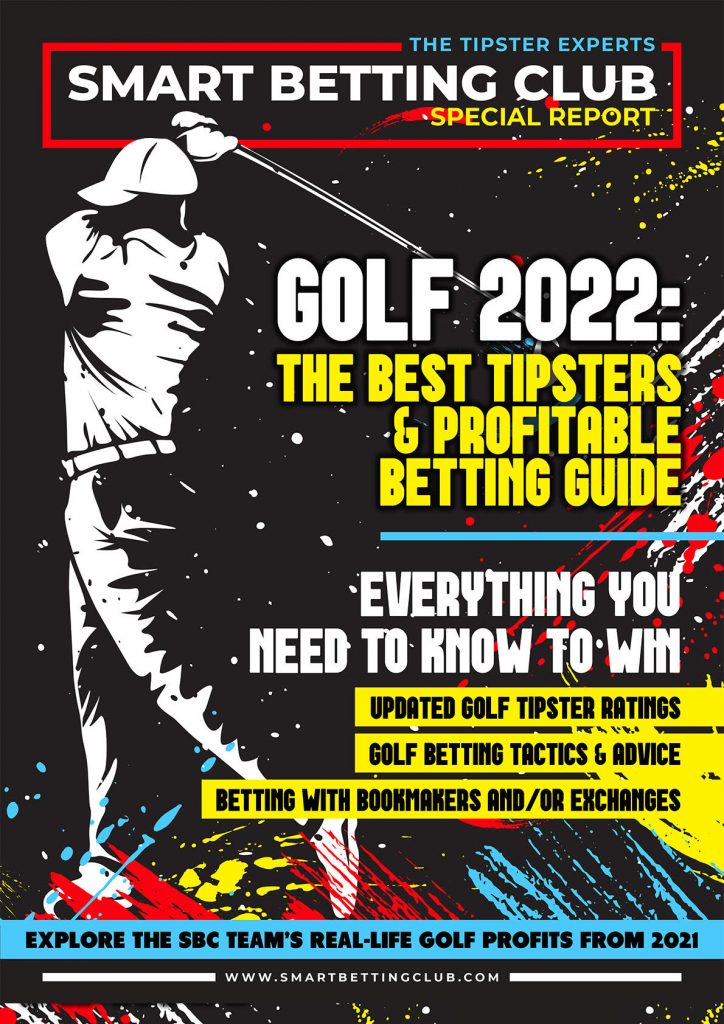 WHAT'S INSIDE
62 pages in total – this guide includes full updates on the golf tipsters we track and recommend, their performance in 2021 and long-term as well as betting bank analysis and progressive staking advice.
These are the same tipsters that have been making serious profits on golf over the years and those we not only recommend but follow ourselves here at SBC.
To back this up, you can also read in this report a full breakdown for each of us at SBC on the performance of our golf betting portfolio's in 2021. Giving you insight into how we operate, some of the tipsters we follow and our thoughts from last year.
The goal of this guide is to give you everything you need to know to make your golf betting in 2022 a roaring success
Available in PDF format, you can download it the instant you become a Smart Betting Club member.
Membership will also provide with all the other great aspects of joining the Smart Betting Club including…
SBC Magazines & Independent Tipster Reviews
Tipster Profit Reports
Bet Diary Pro – Real life tipster portfolio reports
Free Tipster Access
Pro Betting Fundamentals Guides & Insight Articles
Back Catalogue Access
Unique Tipster Savings & Trials
Bookmaker Restrictions Help
How I Make Money Betting Interviews
And don't forget about our money back guarantee which guarantees you your money back up to 90 days (dependent on subscription) if you are not satisfied.
So why not join today and see what a difference an SBC membership can make to your betting.
​Click here to get started right away!
Best regards,
Peter Ling
Smart Betting Club Editor