SBC's latest Tipster Profit Report has just been published, featuring ratings, rankings and reviews on the very best betting tipsters we have uncovered in the past 12 years.
It includes details on the tipsters that can help you build your betting bank – without breaking it and costing a fortune!
So if you are interested in betting for profit with tipsters and discovering which experts we rate in our 'Hall of Fame', then this report includes everything you need to get started.
Sign-up now to gain instant access (and the entire SBC back catalogue) or read on for more…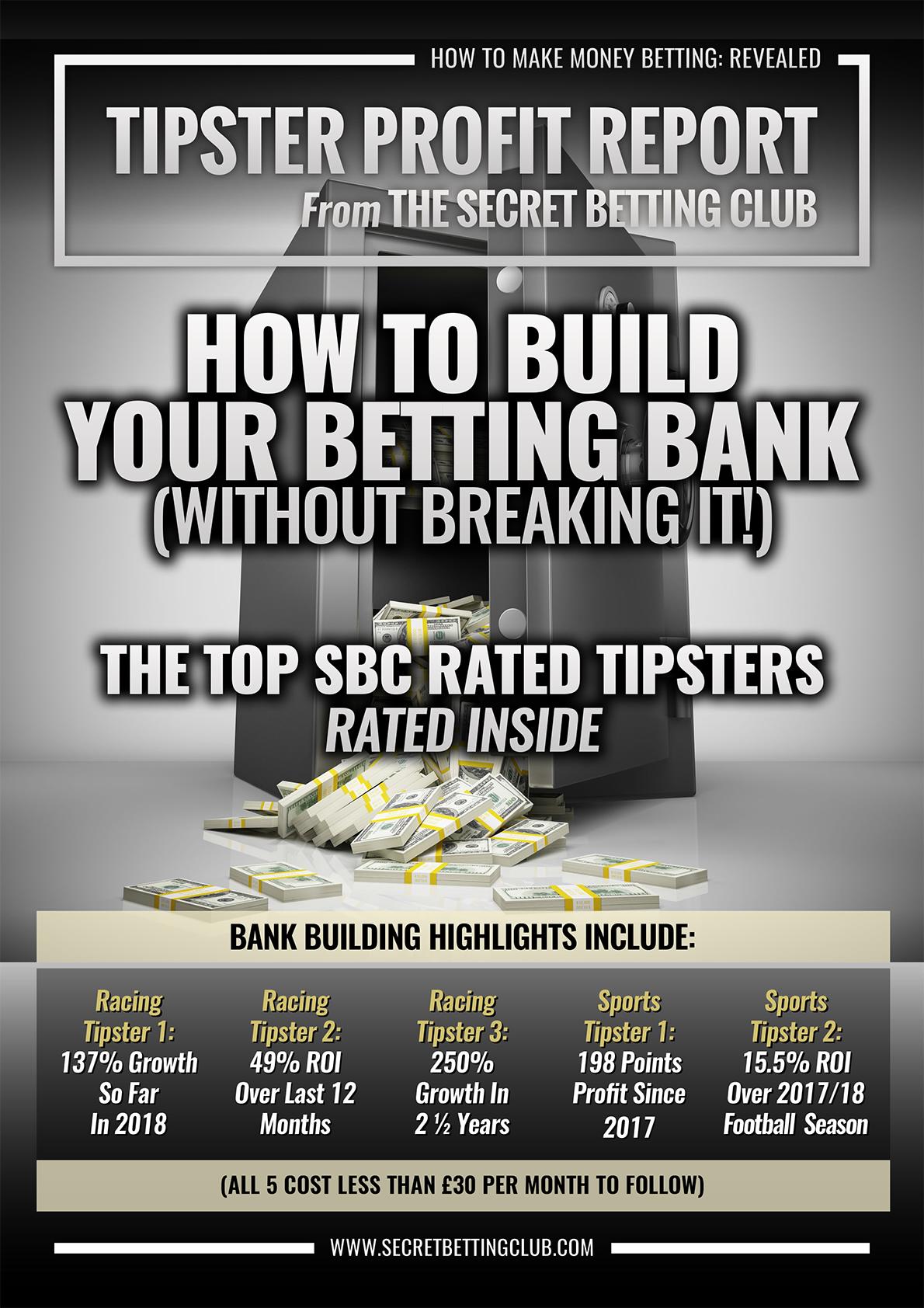 Inside This Tipster Profit Report..

Recommended Bank Building Tipsters featured include:
The Racing Tipster With 137% Bank Growth So Far In 2018!
The Sports Tipster With 198 Points Profit Since 2017 (For Just £15 A Month)
The Racing Tipster Up A HUGE 49% ROI In The Past 12 Months (Simple 1-bet-a-day strategy)

The Football Tipster That Made A 15.5% ROI During The 2017/18 Season (Has been making a profit for 10 years+)
The Racing Tipster That Has Grown Members Betting Banks By 250% In 2 & 1/2 Years
Details on all of these tipsters and many, many more can be found throughout this report.
Find The Right Tipsters That Suit You!
Each Tipster Profit Report is designed to help you find the very best betting tipsters – those that have proven themselves to be successful over a long period of time.
Anyone can pick a few winners every now and then but it takes REAL SKILL to beat the bookmaker year after year after year – which is exactly what this report reveals.
To help illustrate just how good the best tipsters are and to help find the right one for you, we break them down into different categories so you can easily compare.
So, for example you can find comparison tables detailing:
The best Horse Racing only tipsters;
The best Sports tipsters (covering Football, Golf, Tennis, Boxing, Darts, Rugby, Baseball, Basketball & Ice Hockey);
The most profitable overall tipsters across all sports;
The best tipsters from the last 12 months only;
The best low cost tipsters;
The best free tipsters;
The best betting bank growth tipsters;
The best 'odds availability' tipsters (those that quote realistic prices);
And much more besides…
We also know that it's not just profits in theory that you want but in practice. Which is why you can also view:
The Best 'Adjusted Profits' Tipsters – Discover how each tipsters profits stand up if betting 15 to 30 minutes after a tip is supplied (ideal if you are worried about not getting the advised prices)
Unique 'Suggested Profits' Tables – Discover how much money you need to risk on each tipster to make a profit – and how much you can make if doing so. Fully tailored to each tipster to be entirely realistic.
How To Get Your Copy & The Entire Back Catalogue

You can access your own copy of this Tipster Profit Report and our entire back catalogue of magazines the instant you join the Smart Betting Club.
This includes every single tipster review we have ever written (there are literally hundreds available!) and all of the Hall of Fame Tipsters we recommend to make you money betting.
You can also enjoy significant discounts on the cost of joining many of these tipsters via our unique Tipster Discounts exclusively available to SBC members only.
"My Net Profit Was In Excess Of £58,000"
"I have just conducted a review of the tipster performance for 2017 and my net profit was in excess of £58,000, the majority of it coming from horse racing."
Michael – An SBC Member For 5 Years

Read more from Michael on his profits last year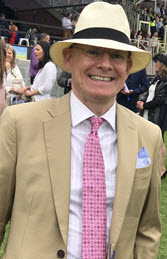 We know we can make a difference to your punting – so why not sign-up right away and get started immediately. (There is a 90-day money back guarantee available after all!)
See you on the inside.
Best Regards,
Peter Ling
Smart Betting Club Editor