.
The new season is nearly upon us and to help you find the best football tipster(s), you must check out our fantastic new 2017/18 Season Football Tipster Guide!
Inside it features our take on 12 of the very best football tipsters we monitor with updated ratings, rankings and recommendations for the new season.
You can also read detailed interviews with several of the expert tipsters included on their strategies for the coming season and how best to maximise their advice.
Sign-up now to gain instant access (and the entire SBC back catalogue)
The 2017/18 Season Football Tipster Guide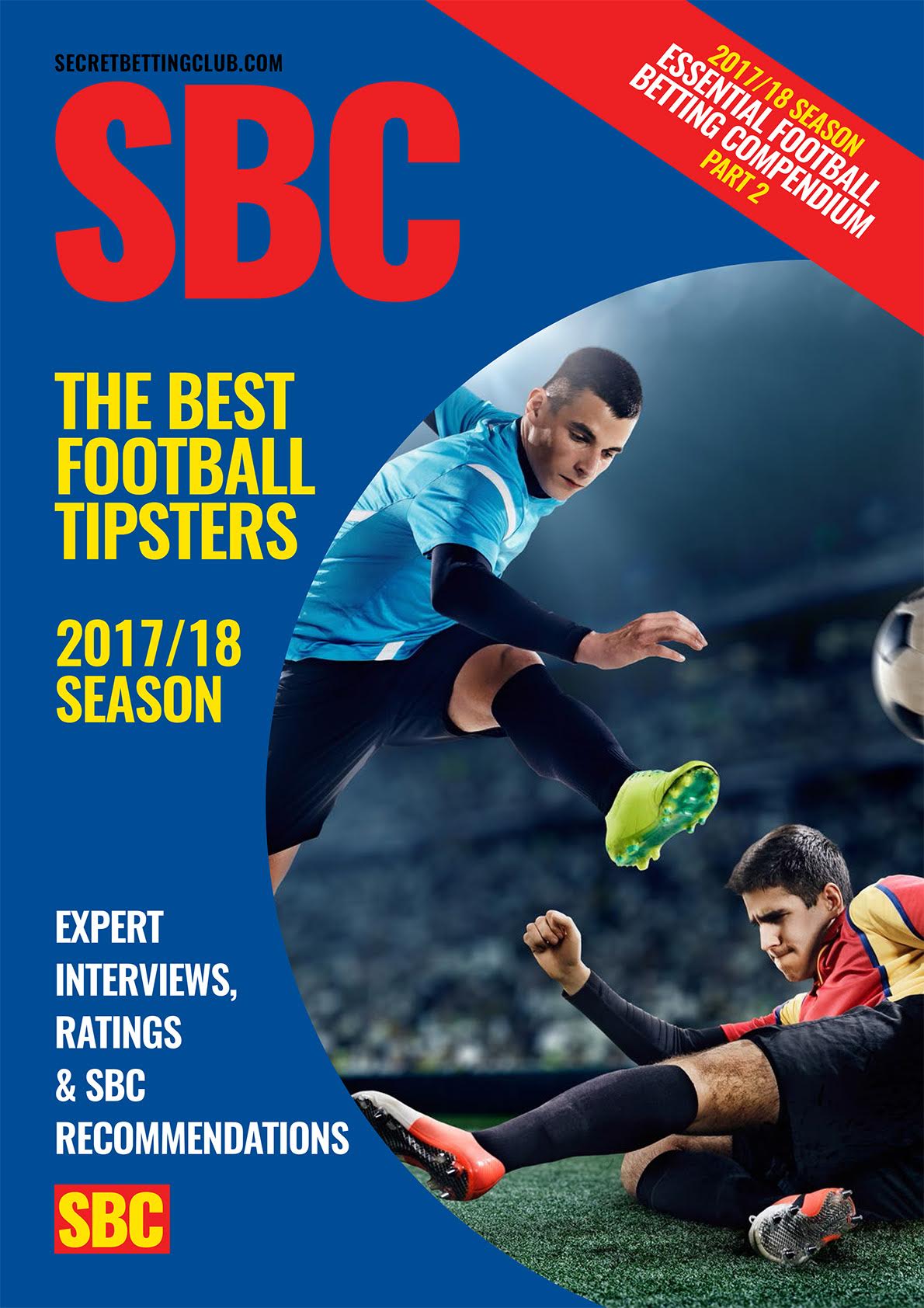 Significant SBC Member Discounts

Inside the 2017/18 Season Football Tipster Guide you can also read details on several significant discounts available on the cost of these tipsters – exclusively available to SBC members.
You can often save more than the cost of a Smart Betting Club membership with many of these discounts combined!
The discounts include:
15% discount on a top rated South American tipster
10% discount worth £34.90 on a major football league tipster
Up to £40 off the cost of one of the most popular system based tipsters
A 25% discount on the cost of the Matchday Profits service (worth £31.75)
£100 off the cost of a season with a well liked Scottish football expert
60 Euros discount on the cost of a season with a non-league football guru
Full details on these savings (and many others) are available to you with access to the Smart Betting Club website.
Subscribe now to take full advantage and save!
Team Up With These 2 Other SBC Reports

An an SBC member you can also access two other reports to help provide you with the most comprehensive guide to the best tipsters: The latest Sports Tipster Profit Report AND Horse Racing Tipster Profit Report.
The Sports Tipster Report was released last week and features updates on 24 of the best sports betting experts we continually monitor. Including details on the new Hall of Fame Tennis tipster hitting a 10.5% ROI from 1480 tips AND the Baseball expert averaging 133% betting bank growth each year.
Secondly, our latest Horse Racing Tipster Profit Report was released in June and provides the complete rundown on the best 34 racing tipsters for you to follow. Including the on-fire racing expert averaging 6X betting bank growth annually AND the free tipster up £2713 since June 2016.
 Gain Instant Access & Save Up To £38 On An SBC Membership!
If you want to know about the best football tipsters (Plus horse racing, tennis, golf, nba, nlf and darts) then why not subscribe to the Smart Betting Club today and gain instant access to all these reports and more!
Best of all if joining the Smart Betting Club today you can also save up to a whopping £38 on the usual cost of membership.
This is because we have slashed the price of joining to ensure as many people as possible have access to our reports, magazines and guides.
We know we can make a difference to your punting – so why not sign-up right away and get started immediately. (There is a 90-day money back guarantee available after all!)
Best Regards,
Peter Ling
Smart Betting Club Editor