.


To help you find the best, most profitable tipsters, here at SBC we have just released our latest Sports Tipster Profit Report, featuring everything you need to know about making money betting on the likes of Football, Tennis, NBA, NFL, Baseball & Darts.

Sign-up now to gain instant access (and the entire SBC back catalogue)
INSIDE THE SPORTS TIPSTER PROFIT REPORT
24 Of The Best Sports Tipsters Rated, Reviewed & Ranked Including….
Tipster 1: The highly recommended football tipster system up 17.1% ROI last season (Save up to £40 on joining them thanks to SBC savings)
Tipster 2: The Baseball expert averaging 133% betting bank growth each year.
(20% bonus membership available to SBC members)
Tipster 3: The new Hall of Fame Tennis tipster hitting a 10.5% ROI from 1480 tips (20% bonus membership available to SBC members)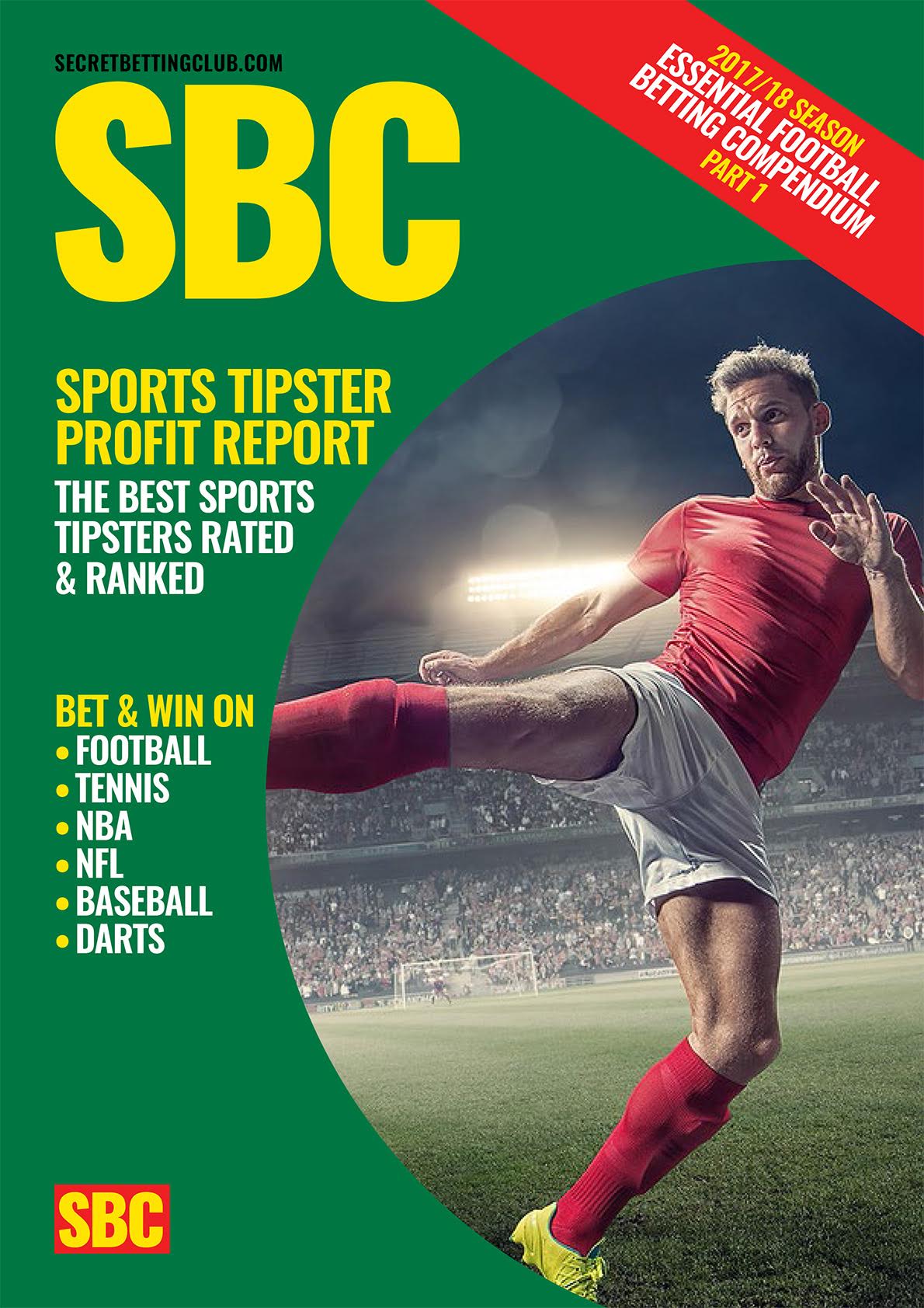 The release of this Sports Tipster Profit Report forms Part 1 of our 5-Part Essential Football Betting Compendium for the 2017/18 season – Parts 2, 3, 4 & 5 will be unveiled in coming weeks.
Plus: 34 Of The Best Horse Racing Tipsters Revealed!

Combine with our latest Horse Racing Tipster Profit Report for the complete rundown on the best betting experts


Full access to all Tipster Profit Reports available with your SBC membership

Unique Tipster Comparison Tables

Each Tipster Profit Report is designed to help you find the very best betting tipsters – those that have proven themselves to be successful over a long-term period of time.
To help with this we breakdown the 24 tipsters into different categories so you can easily compare and contrast them.
So for example you can find comparison tables detailing:
The best overall tipster
The most profitable tipsters
The best tipsters from the last 12 months
The best low cost tipsters
The best free tipsters
The best betting bank growth tipsters
The best 'odds availability' tipsters (those that quote realistic prices)
And much more besides…
We also know that its not just profits in theory that you want but in practice. Which is why you can also view:
The Best 'Adjusted Profits' Tipsters – how their profits stand up if betting often 15 to 30 minutes after a tip is supplied (ideal if worried about not getting the advised prices!)
Unique 'Suggested Profits' Tables – how much money you need to risk and how much you can make betting. Fully tailored to each tipster to be entirely realistic.
Save Up To £38 On An SBC Membership!
You can pick up your copy of the latest Tipster Profit Report, the instant you join our service with full access to our exclusive members-only area.
Best of all, you can now join and save up to £38 as part of our specially discounted 2017 membership prices.
Making it a great time to sign-up and see how we can help you and your betting!
Subscribe NOW to the Smart Betting Club
Best Regards,
Peter Ling
Smart Betting Club Editor