>
If you like reading about betting success stories, then you must check out the bet below whereby one punter (and SBC member) took Paddy Power for £5229.20…And all from a simple £80 Trixie!
The member in question was kind enough to share with me his bet slip (reproduced with permission below) where you can see just what a fantastic profit he made: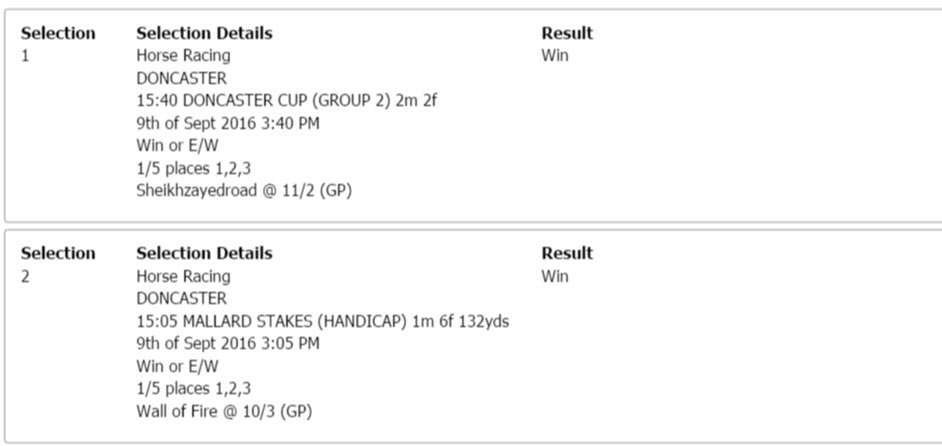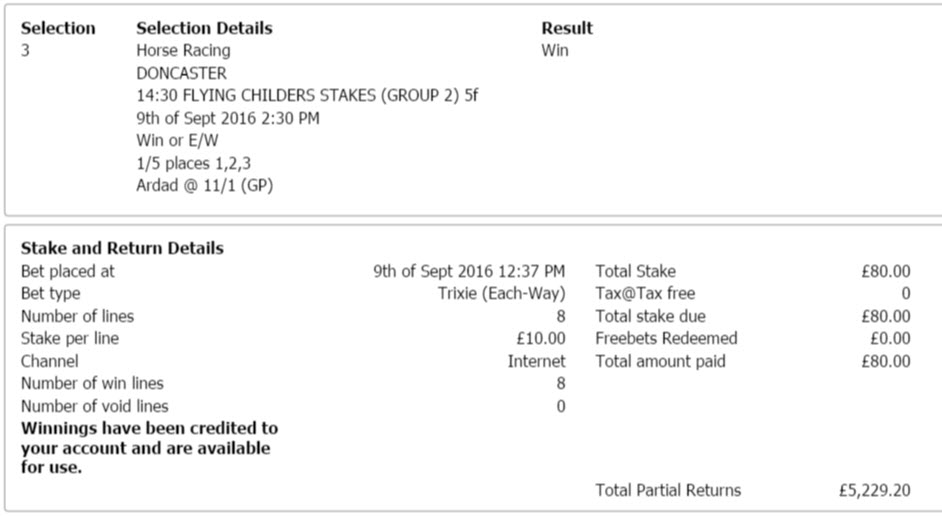 Of course – highlighting big winners is all well and good but how exactly did he pick out these bets?
And more importantly – how could you potentially do the same?
Well the the reason he contacted us about this success is because 2 recent Smart Betting Club reports inspired him to place this bet. Here is what he told me:
"Having recently read about the effect of multiple tips for the same horse AND also the ideas on multiples, I decided to combine the two ideas. On just my second day, this trixie came in."
He is referring here to our Racing Profit Maximiser and Magic of Multiples Reports – both of which are available now to all Smart Betting Club members.
Firstly – The Racing Profit Maximiser outlines a simple strategy that can help you focus on the best, most effective bets. Enabling you to bet less and make more.
Secondly – The Magic of Multiples Report showcases how you can increase your profits by utilising some very effective multiple betting strategies.
Combine the two and you have an excellent strategy to identify the best bets and them combine them into multiples that potentially can reap huge rewards.
Just as this SBC member found out on Friday with his £5229.20 winning bet! Although I am actually doing him a dis-service as he actually did even better, telling me: "Given the singles and within tipster multiples, I was £8000 up on the day"
It is also worth pointing out that this success is no flash in the pan – as proven by the punter up 46.5k from his own multiple betting I discussed a few weeks back. You can read about him here.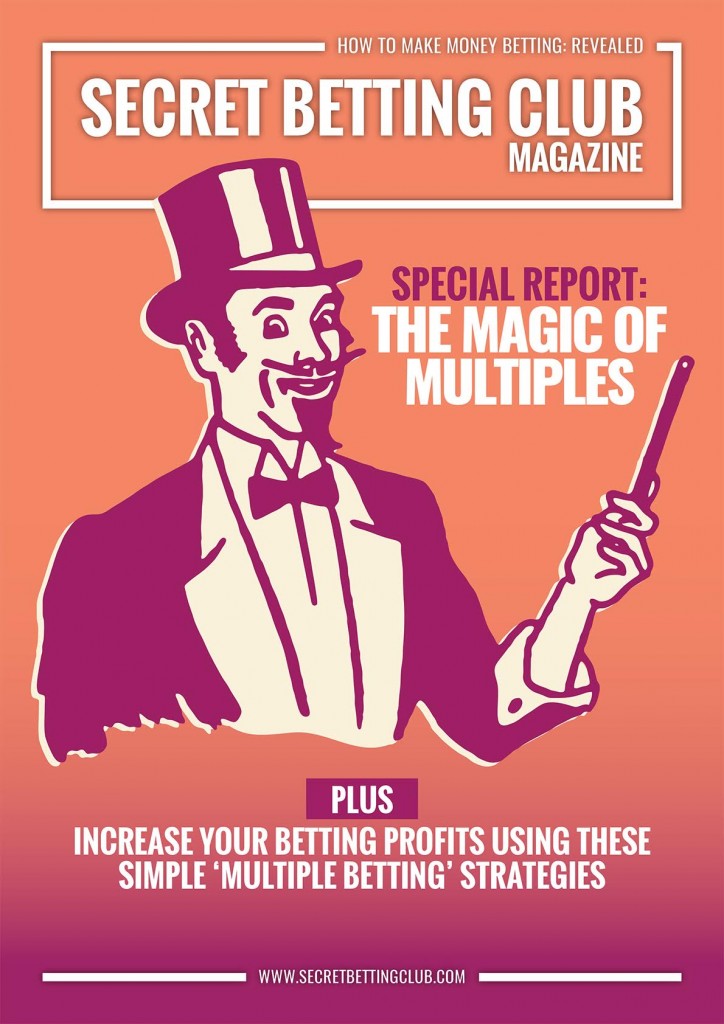 SPECIAL REPORT:
Learn how you can increase your profits by utilising some very simple multiple betting strategies including:
The theory behind successful multiple betting.
How betting in multiples can keep you under the bookies' radar.
The best multiple bet strategies to follow (how and why they work).
Real-life evidence of when multiple betting works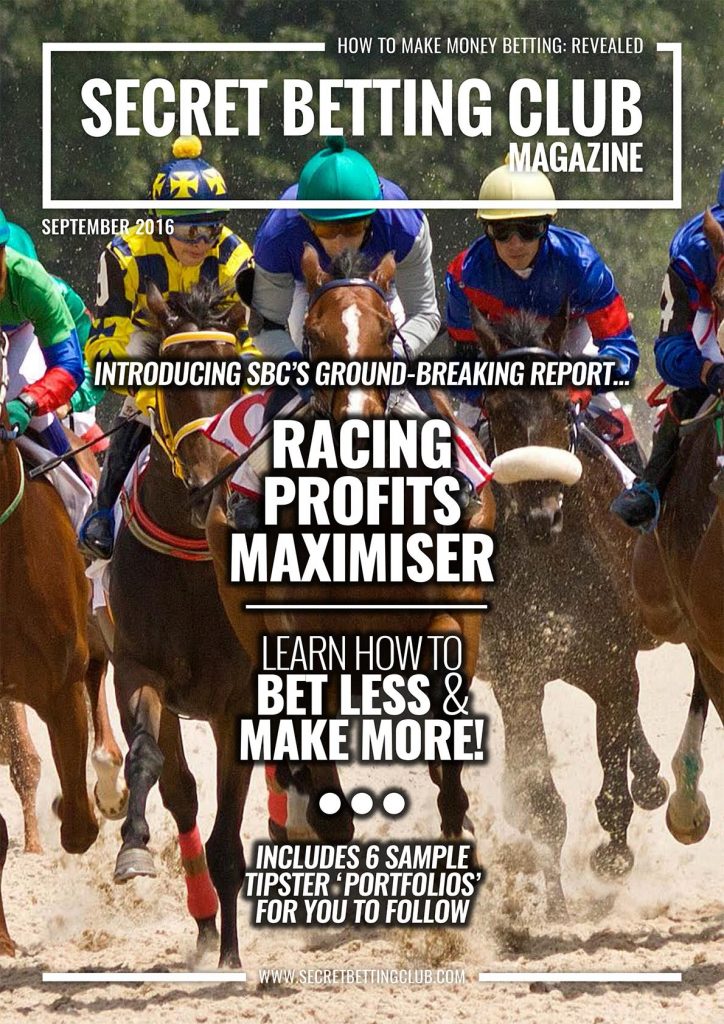 SPECIAL REPORT:
Learn how to bet less and make more in our ground-breaking report including:
• How to easily identify the most profitable racing tips using the RPM Strategy.
• Discover how this strategy turned a 11.9% ROI into 22.9% (11% increase).
• Understand how you can use it to make a profit betting at Betfair SP.
• PLUS view 6 ready to use Racing Profits Maximiser 'Tipster Portfolios' for you to get started with…
Grab Both Reports Now
You can gain instant access to both the Magic of Multiples & Racing Profits Maximiser Reports with a Smart Betting Club Membership.
All of which comes with a 90 day money back guarantee – so you can sign-up totally risk-free, with everything to gain and nothing to lose.