Smart Betting Club members are now absorbing the feast of tipster statistics contained in our latest Tipster Profit Report.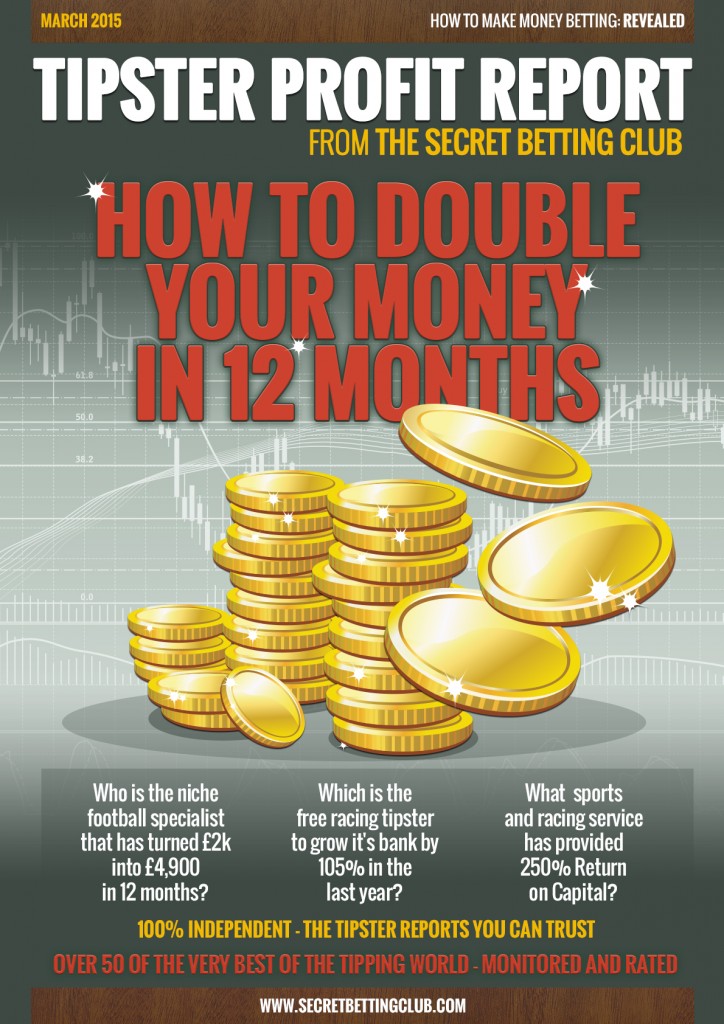 In this quarterly report we reveal the very latest profit figures from the 50+ tipster that we proof. Our easy to follow tables and editorial recommendations make it simple for you to find out not only who the best tipsters are, but who the right tipster is for you!
Highlights this month include:
> The niche football specialist who turned £2k into £4,900 in 12 months.
> The FREE racing tipster who grew his bank by 105% last year.
> The sports AND racing service who gave subscribers a 250% Return on Capital.

The Top Tipsters From The Past 12 Months
One of our most popular reports is the top overall tipster from the past 12 months. This is AFTER subscription fees have been deducted.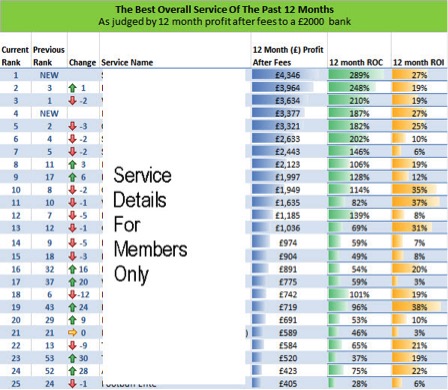 We have blanked out the names of the tipsters as this is for full members only (after all, it's a secret!), but as you can see – the top tipsters are making an excellent profit based on a £2,000 starting bank.
This month there has been a shakeup at the top, with two new entries in the top four. Few of these tipsters are household names and we pride ourselves on focusing on the bottom line of tipster results rather the quality of someone's website.
We also show other metrics such as ROC which stands for Return on Capital as a percentage – For example 100% ROC means you have doubled your original betting bank. ROI represents your profit on turnover – For example, 20% ROI means you profit 20 points for every 100 you stake.
We slice and dice the tipster data in lots of different ways so you can find the best tipster to suit your needs. This means you can quickly and easily find the most profitable services out there.
If a £2,000 betting bank is a problem, then don't worry we also highlight the best low cost and free tipsters. Our various tables and comments include:
The top 25 tipsters overall since inception
The top 25 tipsters in the last 12 months
The best low workload tipsters
The best tipsters for odds availability
The best tipsters for yield and volume
The best low cost tipsters
Separate analysis for racing vs sports tipsters
Our service is funded by our paying membership, which means we are free to make independent reviews of tipsters without any conflict of interest.
Grab Your Copy of the Latest Tipster Profit Report Immediately
You can pick up your copy of this latest report, the instant you join our service at the Smart Betting Club with full access to our exclusive members-only area.