The very latest Smart Betting Club Magazine has just been released and once again its jam-packed full of tipster reviews, analysis and interviews to help you make money betting.
Featuring independent reviews on 4 uniquely profitable football tipsters, a look at the best interactive race cards out there PLUS how you can save big-time on all the above, its an absolute must-read!
Sign-up here to gain instant access to your copy of our latest issue or read on for more details…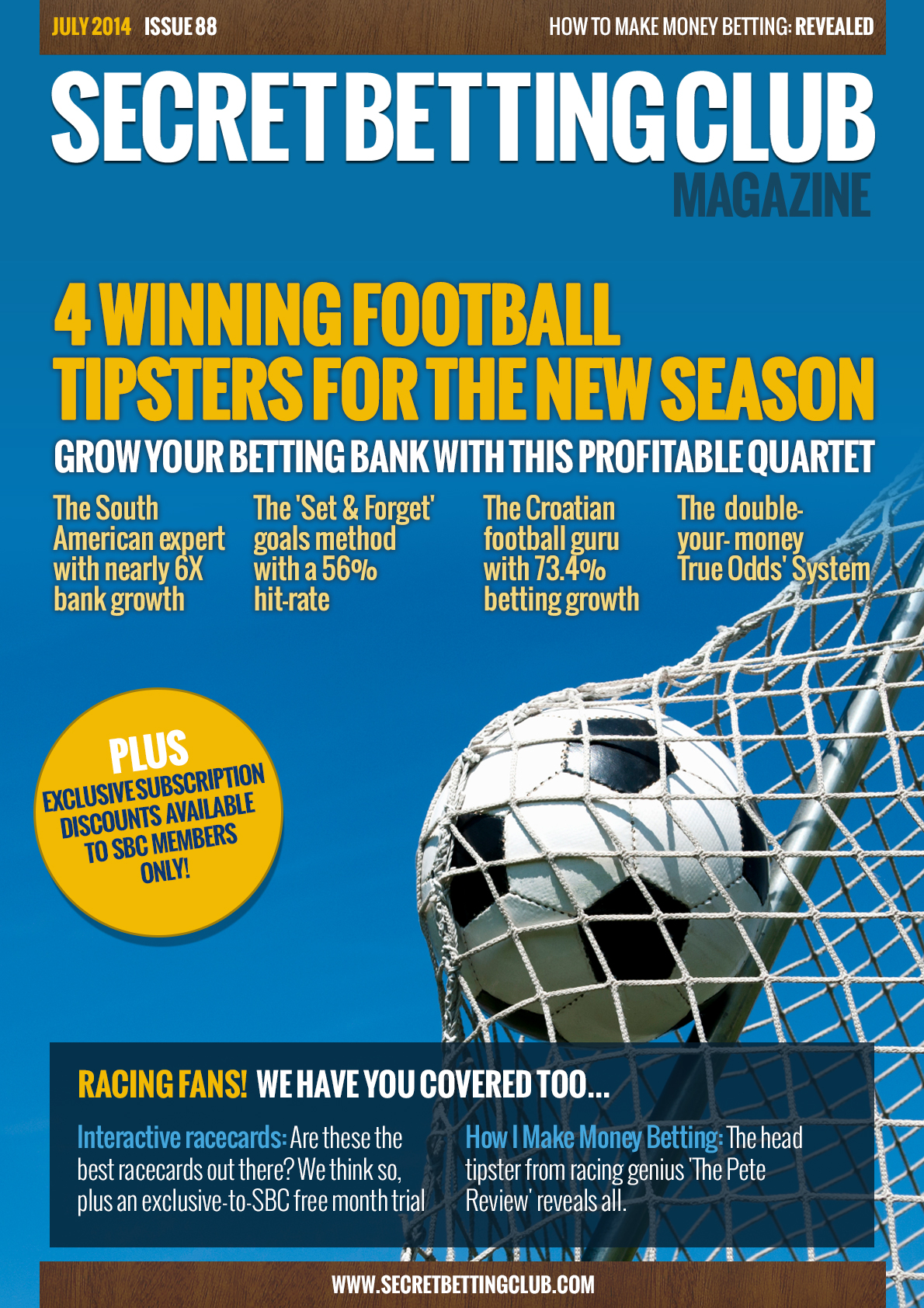 THIS LATEST MAG REVEALS:
4 Winning Football Tipsters Reviewed For The New Season including… 
 The South American expert with just shy of 6X betting bank growth in 2 seasons.

The 'Set & Forget' over 2.5 goals method with a 56% strike-rate.

The Croatian football guru with 73.4% betting growth in debut season.

The double-your-money 'True Odds' ratings system making big waves
Check out the full SBC lowdown on all 4 tipsters PLUS How you can secure exclusive discounts on 2), 3) & 4) as an SBC member!
Racing Fan? We have you covered too as the latest issue also includes:
Interactive Race Cards: Read our in-depth review of the best value race cards out there and exclusive extended 1 month trial for SBC readers.

Top Racing Tipster Speaks Out: High-flying racing expert Pete Donohoe discusses how he makes money betting.

Grab Your Copy Immediately (And Access Our Entire Back Catalogue Too) 
You can pick up your copy of this latest magazine, the instant you join our service at the Smart Betting Club.