>
Parts 1 & 2 of SBC's 2016/17 Season Essential Football Betting Compendium are out now featuring everything you need to know on making a profit betting on the beautiful game!
The new football season starts in just 10 days' time and our 6-part guide will help you find the best tipsters, systems, bookmakers & exchanges to make it a success for you.
PART 1) SPORTS TIPSTER
PROFIT REPORT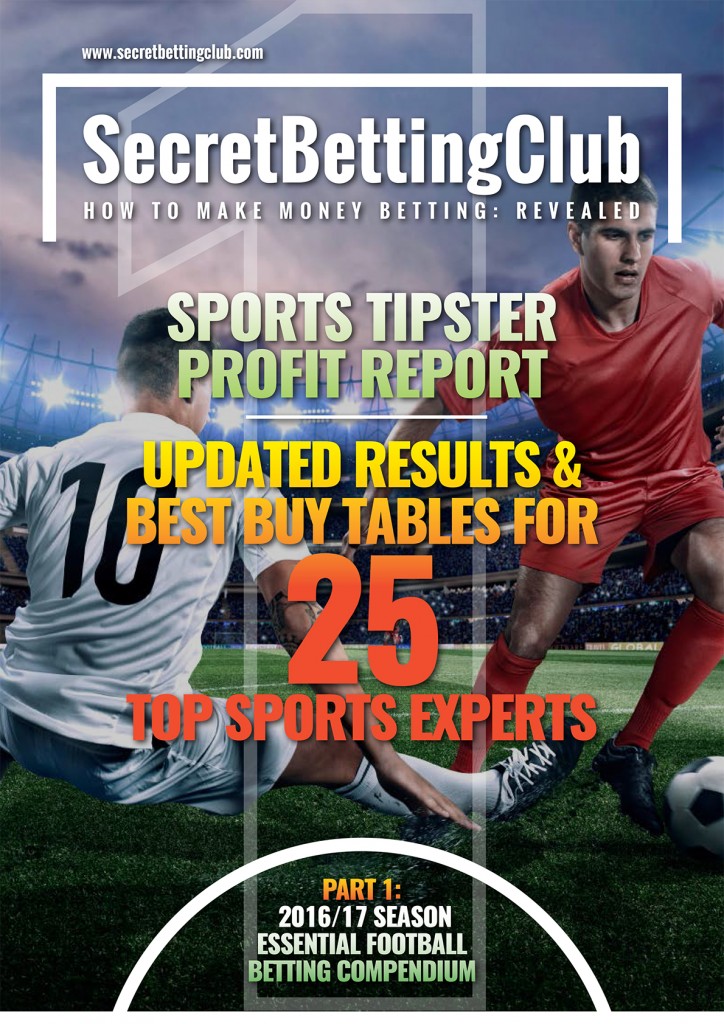 The Best All Time Sports Tipster;
The Best Sports Tipster Of The Past 12 Months;
The Best 'Betting Bank Growth' Sports Tipster & several more 'Tipster Tables'
PART 2) FOOTBALL TIPSTERS: 2016/17 SEASON GUIDE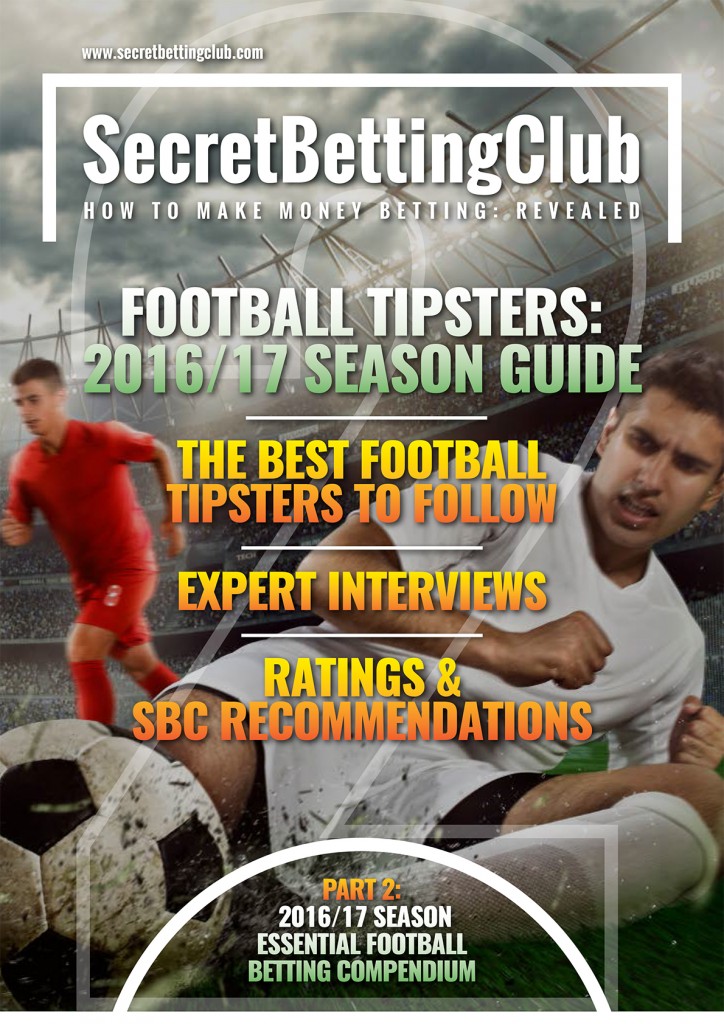 Exclusive Interviews With 13 Top Rated Football Tipsters;
Detailed Individual Tipster Ratings;
Our 'Hall of Fame' New Season Recommendations;
Both Parts 1 and 2 are out now, whilst parts 3, 4, 5 & 6 of the Essential Football Betting Compendium will be released in the next fortnight.

What's Coming In Parts 3, 4, 5 & 6!
Parts 3, 4, 5 & 6 of the Essential Football Betting Compendium will be released in the next few weeks and cover all bases. Here is what is inside each:
Part 3: Tipster Review 1: Our exclusive review of the fantastic Brazilian Football Tipster we have been tracking for 18 months – during which time he has scooped a 7.5% ROI from more than 750 Asian Handicap bets.
Part 4: Tipster Review 2: Another exclusive review, this time of the FREE Football Tipster with a fantastic 12% ROI record in the European Leagues – especially in the Correct Score markets. We have a full interview with him plus details on how you can follow for free during the whole of the 16/17 season.
Part 5: Tipster Review 3: Our third and final review hones in on the amazing Football 'Loophole' Tipster, who made £2302 profit from just £3006 staked in 2015/16. He utilises bookie specials, accas and shrewd low-risk bets to make easy profits. It's an ideal service for new SBC members and for those of you looking for something different.
Part 6: Best Bookmaker Report: Read about the betting exchanges and brokers you need to use – those that offer the best, most competitive odds and lowest commission rates. Includes exclusive interviews, reviews and analysis on each option.
Sign-Up Now & Gain Instant Access
The only way to pick up all 6 parts of this unique compendium is with a Smart Betting Club membership.
The instant you join you gain full access to the full SBC service and give yourself the best possible foundations to make this coming season a betting success.
If taking up either a Gold or Platinum subscription you can also enjoy the peace of mind of our 90-day Money Back Guarantee if not satisfied once joining! Ensuring you can sign-up totally risk-free, with everything to gain and nothing to lose.
Read more on how SBC can help you make money betting
Best Regards,
Peter Ling
SBC Editor