In the latest SBC Magazine – Issue 124, my team and I published a very detailed review of the winning football betting strategy for usage within bookmaker shops.
Well the good news is that its been working well since football returned and I have several winning bet slips from the weekend just gone to prove this to you!
First of all, I want to show you the best returning betslip (which I placed) – one that hit 6 out of 7 winners and netted a cool £1,463.18 profit.
Only the shortest priced bet of all – West Ham let us down after throwing away a lead twice!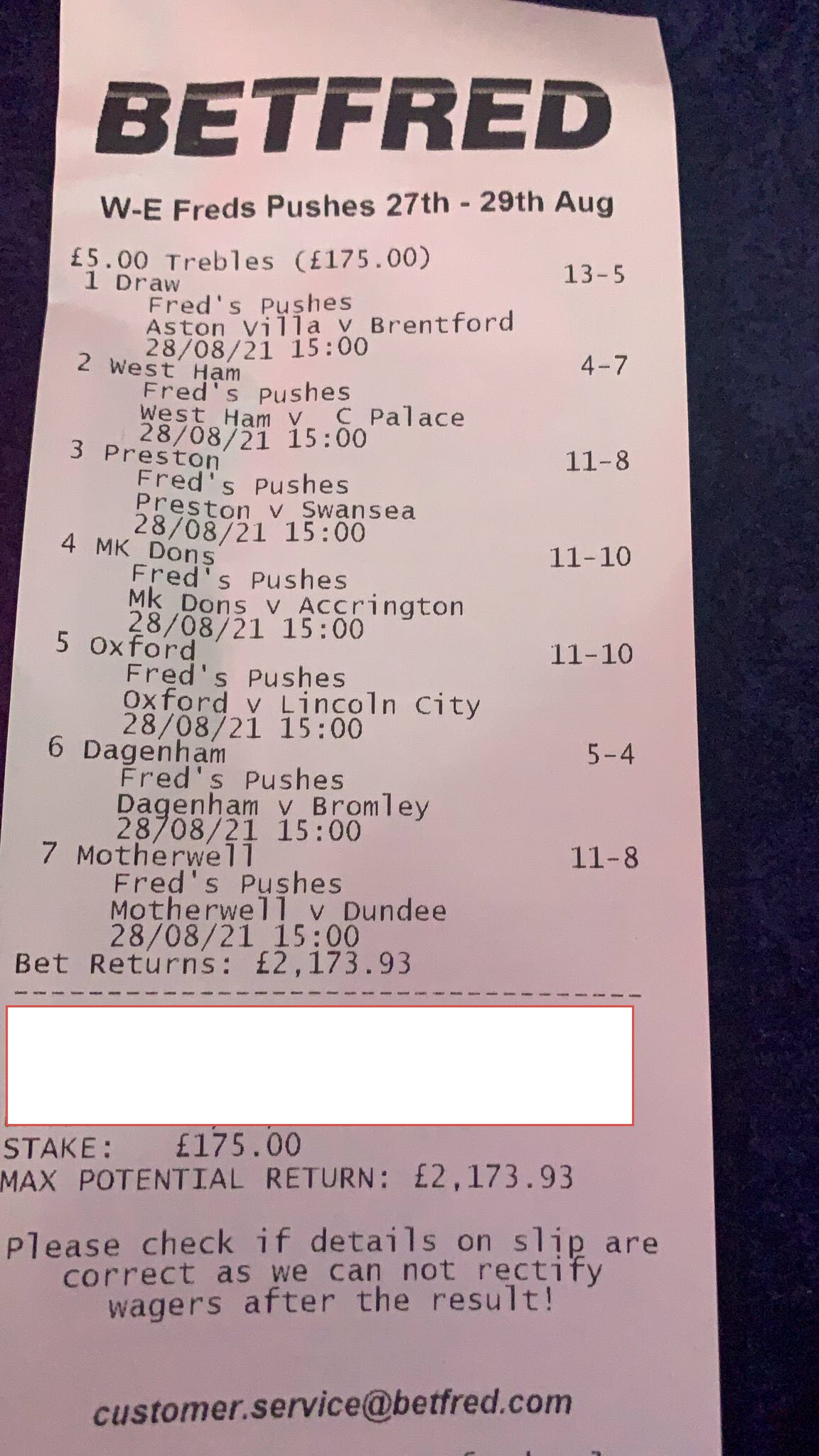 And there was more!
As if more proof was needed, we also obtained some slips from another bettor using the strategy who made a £865 & £1014 in profit respectively from the following betslips
Skin in the Game
So there you go – real life evidence of the strategy in action and SBC's skin in the game following it ourselves.
Don't forget – these bets are placed in bookmaker shops meaning no name given, no account restrictions and the opportunity to get more money down.
It really is an amazing strategy that I am loving using!
Find out more about it here – https://smartbettingclub.com/winwithfootballcoupons/
Peter Ling
Smart Betting Club Editor