Today sees the release of the latest SBC Magazine – Issue 132, in which we profile two profitable horse racing tipsters who both have consistent ROI's above 15%, fair and transparent odds quoting and outstanding customer service.
With options for making a profit with bookmakers, Betfair SP and in the live Betfair market, there is also something for everyone here!
If you are looking to start following a racing tipster (or add another to your portfolio), then you can read both reviews in full by subscribing here.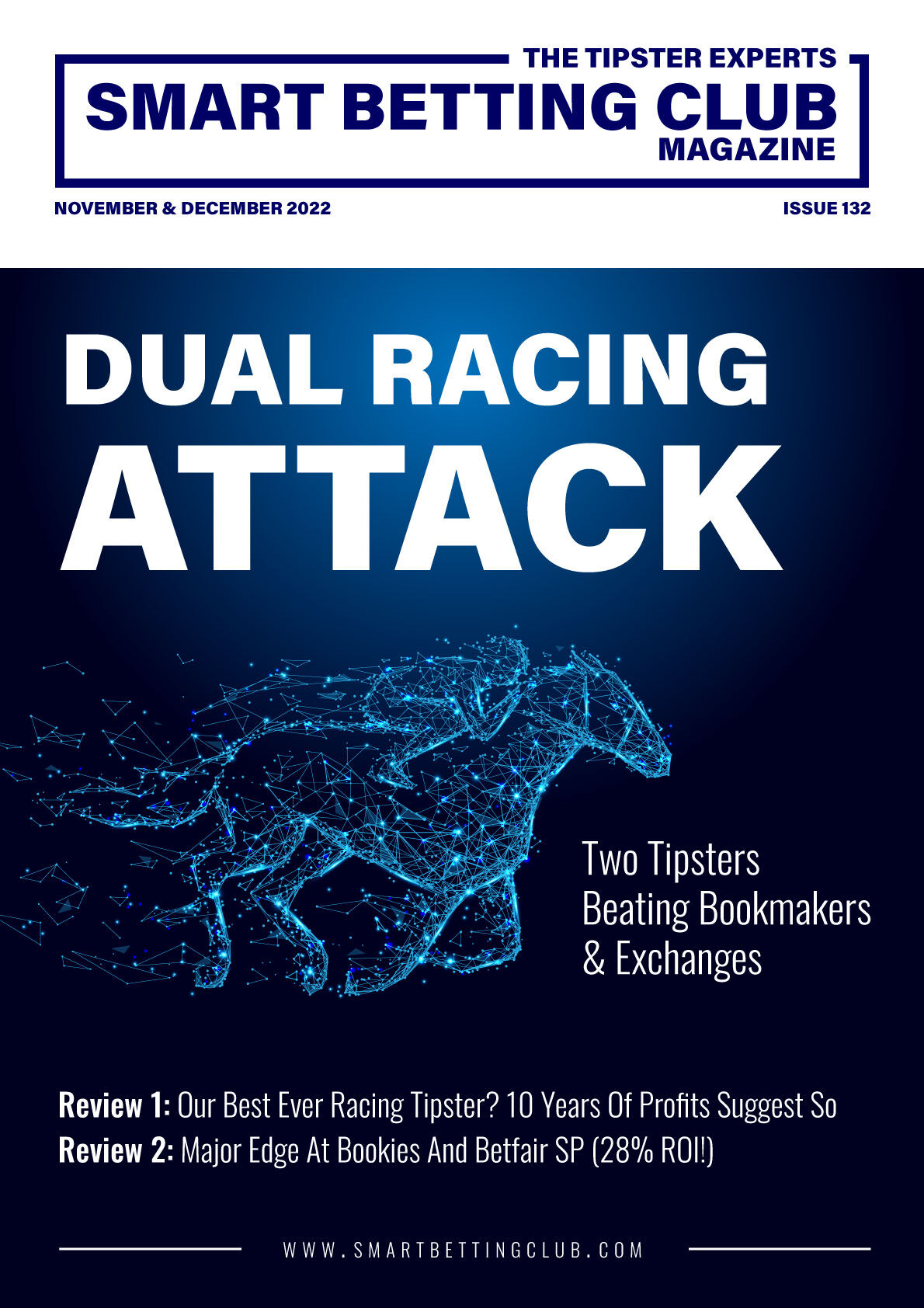 Review 1 Key Points:
Explores the industry insider tipster service with a Return On Investment of 17.77% from 1,441 tips to fair bookmaker odds
At Betfair SP prices, the ROI rises to 28.03% – suggesting a clear edge there!
Includes more data and analysis on further angles for profit in the live Betfair market
3-4 tips each day into mature markets with detailed write ups
Our odds tracking suggests a fair odds policy that means that you can match (or beat!) the recommended prices
Review 2 Key Points:
Tackles the SBC Hall of Fame service with over 10 years of profitable tips
The Tipster has hit A 16.9% Return On Investment (ROI) from over 5,000 selections
Exploring the varying subscription options, including one where you don't pay until you have hit a profit target
Full odds tracking study highlights fair odds policy and who the service is suitable for – bookmaker players only.
HOW TO ACCESS SBC 132
To read SBC 132 (and all of our back catalogue of SBC magazines) you will require Smart Betting Club membership. Quarterly, Bi-Annual and Annual memberships are available here and with so many verified and profitable tipsters available on the site, this is the perfect time to sign up!
All subscriptions come with a make money guarantee and other benefits that include:
Full access to all of our independent SBC publications and reviews of services
Access to 8 free verified tipsters who publish regular advice from a diverse set of sports
Discounts for numerous tipsters, including some of those from our famous 'Hall Of Fame'
Tailored advice that meets your betting needs with practical help and guides