Alex from SBC here letting you know that I've been given the privilege of writing for the Smart Betting Club on a permanent basis.
From now on you'll be hearing directly from me about your favourite betting subjects on top of the usual great content that Pete releases for SBC.
I can't wait to get stuck in.
Some of you may have already seen my Video Bet Diary series and I've added to that today with another episode.
This time updating viewers on my 6 months results plus a bit about 2 new services I've added to my betting portfolio.
If you're interested in adding some services to your betting portfolio then I certainly recommend giving it a watch.
You can watch the rest of the Video Diary series and the rest of our betting strategy and advice content on our YouTube channel.
All the best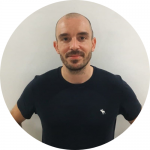 Alex Lyons
SBC Writer