Now the nacho dust has settled on the Super Bowl, we're pleased to announce the release of our 2nd US Sports Tipsters report.
This specialist report is jam packed with the latest tipster reviews and guides designed to help you make money on US Sports. Gain Instant Access To Our US Reports As A Platinum Subscriber.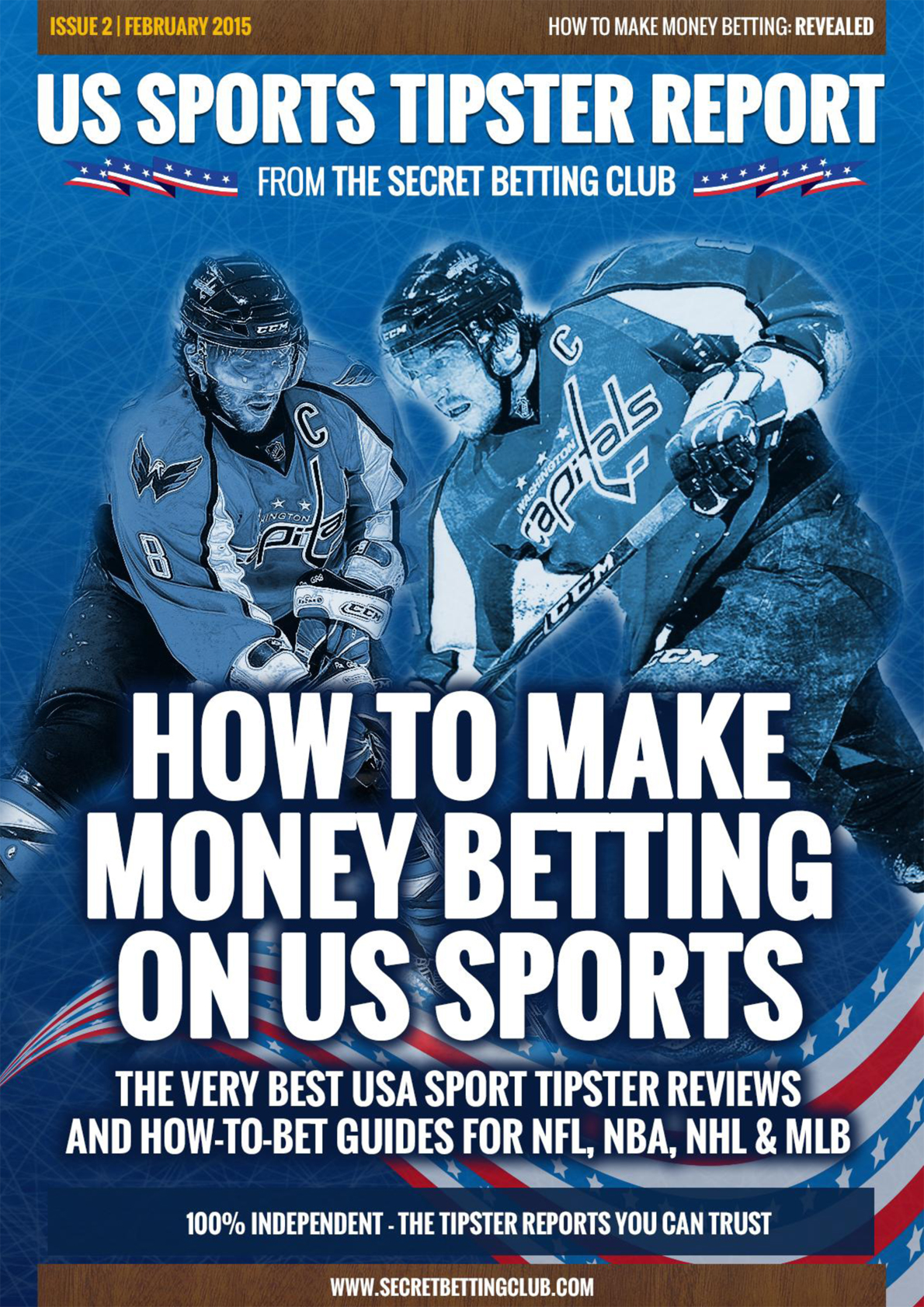 Here are just a few highlights of what you can find in our 2nd US Report:
Tipster Review: The Basketball Expert with 12.4% ROI
NBA (Basketball) betting offers huge potential for profits with a packed season and fantastic odds availability. In this US Sports Betting edition, we run the rule over an NBA expert who has achieved an impressive 12.4% ROI, which more importantly translates to a 163% Return On Capital based on our recommended bank.
Advised odds are achievable according to our testers, but this tipster may need to sort out his staking as our analysis shows that you can increase returns by betting to level stakes instead of advised stakes!
Tipster Review: Don't Judge This Tipster By Its Cover
The NFL and College Football season may be over for another year, but there are good reasons to get prepared now.
In this month's review of an NFL tipster, we highlight how their Ante Post results are their jewel in the crown. This year's Super Bowl winners, the New England Patriots, were advised at the beginning of the season at 10/1 and this contributes nicely to an impressive overall Ante Post record of +29.01 points with an ROI of 52%.
With betting on NFL really starting to become very popular indeed, it's time to put this NFL tipster on your watch list.

Tipster Update: Why Monitoring US Tipsters Is Rarely Straightforward  
The Smart Betting Club takes great pride in the impact it has had on tipster proofing in the UK and Europe. By focusing on the data and never taking commission for our reviews, we have slowly helped clamp down on tipster bad practice.
Sadly the US markets are still on the wild side and this month's updated review highlights how nothing can be taken for granted with US tipster results.
Before you sign up to a US based tipster, make sure you check our reviews and guidelines.
Expert Guide: How to bet on the NHL (Ice Hockey)
In our first edition, we explored all you need to know about NBA betting for those unfamiliar with the sport. In this edition our US expert provides an in-depth guide to NHL (Ice Hockey).
The NHL offers a long season with the playoffs stretching well into the summer. Our guide explains the main betting markets and where to get the best value.
Grab Issue 2 Of Our US Sports Tipster Report Now
The US Sport betting market is ripe for making money from and our Tipster Reports have everything you could possibly need to take advantage of them.
Sign up today and get both of our specialist US tipster reports.