As promised, I am back today with the results of the final 2 categories as voted for by you in the 2018 SBC Awards, that of Best and Worst Bookmaker.
These awards offer a unique insight into those firms attracting both your praise and ire based on the service (or lack of) that they have offered you over the past year.
As ever these awards are based on your votes (not mine or SBC's) so represent the general consensus of what the majority of you think on both the good and bad of the bookmaking world.
So, without further ado – here is who you voted for as both best and worst bookie…

Revealed: Your Favourite Bookmaker



Let's kick things off firstly by examining who you voted for as your best bookmaker from last year, with the results as follows:

The winner of the Gold award for best bookmaker by a very clear distance was Stoke-based internet behemoth, Bet365. With a very user-friendly website, huge numbers of betting markets and a massive presence both online and on your TV screens, it's no surprise to see Bet365 scoop this award for the second year running.

Holding onto the Silver award for this year is Betfair, who despite increasingly focusing on their sportsbook, remain very popular especially for those using their betting exchange.
To give some context as to the popularity of both Bet365 and Betfair – it should be noted that between them they took 66% of all the votes.
Making up the best of the rest and winner of the Bronze award with 7.6% of the votes was Paddy Power (who it should be noted merged with Betfair in 2016).
Mentions here must also go to both Pinnacle & Smarkets who polled around 7% of the votes between them to be the 4th and 5th best rated firms.
Onto one of the most anticipated 'Awards' – that of the Worst Bookmaker, where once again you voted in your droves as follows:
The common element between the winner of this year's Gold and Silver Awards is the fact that both Ladbrokes and Coral are now part of the same firm, following their merger in late 2016.
Ladbrokes also scooped the worst bookie award last year, so it seems whatever they are doing wrong at the magic sign has rubbed off on new stablemate, Coral, who appeared from nowhere to take the Silver award this time out.

The Bronze award this year also went to perennial worst bookie candidate, Stan James, who drop down a spot from Silver in 2017.
It must be noted how competitive this field was with very little to choose between the top 3 and those who finished 4th and 5th respectively – Betfred and Boylesports.
To illustrate this clearer, here is the percentage breakdown of votes from the top 5:
Ladbrokes: 20.08%
Coral: 16.73%
Stan James: 16.6%
Betfred: 14.67%
Boylesports: 13%
What the closeness of this vote helps indicate is just how widespread punters issues remain in general with how they are treated by bookmakers. This is not just about one rogue firm, but a malaise affecting the whole industry, where practices need to improve across the board.
Last Year's Results:
Gold – Ladbrokes
Silver – Stan James
Bronze – Boylesports
"My Net Profit Was In Excess Of £58,000"
"I have just conducted a review of the tipster performance for 2017 and my net profit was in excess of £58,000, the majority of it coming from horse racing."
Michael – An SBC Member For 5 Years

Read more from Michael on his profits last year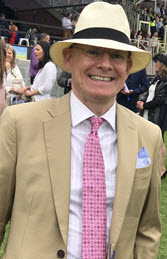 For of you interested reading more, you can gain full access to the complete 2018 SBC Awards Report with a Smart Betting Club Membership.
Here is what else you can read about:
The Best Horse Racing, Sports & Overall Tipster (Gold, Silver & Bronze winners)
The Best Free Tipster (Gold, Silver & Bronze winners)
The Best Tipster Newcomer (Gold, Silver & Bronze winners)
The Outstanding Contribution to Tipping & Editors Choice Awards (recognising some of the best tipsters and betting experts)
The lowdown on why 79.8% of SBC members made a profit last year from their betting.

See you on the inside.
Peter Ling
SBC Editor