It's an exciting 24 hours here at SBC Towers as we are releasing not one but TWO massive Expert Reports that can have a huge impact on your betting profits.
First up we have just released our 2014 Betting & Tipsters Award Report, which reveals everything from the best football & racing tipsters to the best betting expert & website…as voted for by our members.
And as these awards are voted for by SBC members, they really do highlight the most deserving winners as they are the people on the ground using them day in, day out as part of their quest to make money betting.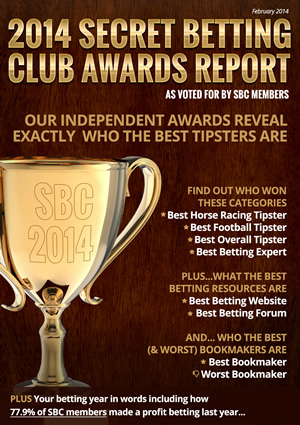 Continue reading →