Last month I wrote to you about the outstanding racing tipster The Rooster who was bang in form after picking up winners at 16/1, 6/1 and 4/1 in August (

read it here

)
Well the good news is that this particular Rooster has plenty more to crow about with yet more winners recently, including Donjuan Triumphant and Syrian Pearl both obliging at 10/1 in the past 7 days.
Donjuan Triumphant was the Rooster's tip for the rescheduled Gold Cup at Haydock last Saturday, whilst Syrian Pearl did the business over at Nottingham on Wednesday. Results that are especially impressive when you consider The Rooster normally puts up only 5 or so tips every week, so is very selective in his approach.
The reason I am telling you about this?
Simple – its because all of The Rooster's advice is exclusively available FREE to you as a Smart Betting Club member. Once inside our service you can find links to sign-up to receive his tips via email OR through access to our tipping forum.
Its safe to say The Rooster is fast becoming a must-have service for many SBC members already and I don't want you to miss out…

The Rooster's Long-Term Profits

Whilst we all enjoy backing winners, our own appreciation of The Rooster comes from the long-term profits he has made since 2014.
Here is his full breakdown of stats since then, which help to showcase his absolute quality:
2014: 262 bets, 298 points staked, +131 points profit. 43.96% ROI
2015: 332 bets, 406 points staked, +103 points profit. 25.37% ROI
2016: 325 bets, 391 points staked, +83.5 points profit. 53.37% ROI
2017: 241 bets, 274 points staked, +71 points profit. 25.9% ROI
TOTAL: 1,160 bets, 1,369 points staked, +388.5 points profit. 28.37% ROI
If you had staked a simple £10 on each and every point advised, here is what you would have made:
2014: £1310 profit
2015: £1030 profit
2016: £835 profit
2017: £710 points profit.
TOTAL: £3885 profit.
This is one Rooster with results to crow about!
Join The Smart Betting Club Today & Start Following The Rooster's Tips!
Plus Access 34 'GrandMaster' Tipsters Worth 240 Euros

Smart Betting Club membership doesn't just provide access to quality free tipsters like The Rooster but we also regularly negotiate special deals with other websites that can save you £££.
Like for example – our very special deal with the tipster website Pyckio, who for the next month are offering all SBC members free access to their 'GrandMaster' tipsters for 2 months – something that usually costs 240€.
All told this provides you access to advice from as many as 34 of their highly ranked tipsters– a full list of which you can find at this link.
Tipping across a variety of sports, with a large history of results and data for you to view, its a great deal for those of you looking to hunt down a new expert to follow!
Tipsters like Kochieke who has made a 132% Betting Bank Growth over 1720 bets tipping on e-sports or others like the football tipster Yanschen who has made a 5.1% ROI over 1482 tips.
You can choose to follow as many GrandMaster tipsters as you like (all 34 if you so pleased) in this exclusive-to-SBC-members deal worth 240€.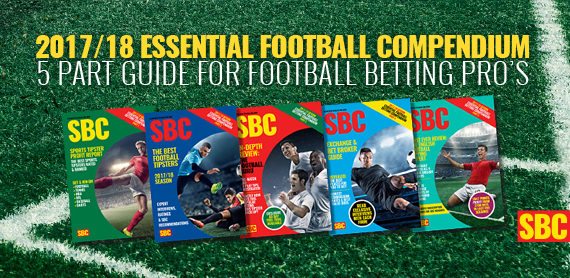 How You Can Follow The Rooster (And Others) & Save With SBC

Full details on how you can follow The Rooster and take-up the GrandMaster tipster offer from Pyckio are available the instant you join us at the Smart Betting Club.
These offers are all part of our quest to help you make money betting without needing to break the bank!
You can also find many other special trials, discounts and deals I haven't got room to mention here, once you are inside the Smart Betting Club.
Whether it be 1 month or 60 day trials with some popular tipsters or even 20% off the long-term cost of a Hall of Fame rated expert, you can find plenty of deals to suit you.
Click here to read more on just a few of these special deals and how they can save you £££ with your betting.
If you are looking to get started betting with tipsters and don't want to splash the cash on expensive subscriptions, the Smart Betting Club is here to help.
After all, when you consider that SBC membership starts at just £65.99 for a year's membership – you can save this sum many times over within just a few weeks.
Best of all, you can currently save up to £38 on the cost of subscription so don't delay, sign-up right now and let us help you get started betting better right away!
Join the Smart Betting Club today and learn how we can help you and your betting.
Best Regards,
Peter Ling
Smart Betting Club Editor

[/bs_r