Everyone loves GOOD free tips – which is why you can now access a whole host of quality tipsters FREE of charge with your Smart Betting Club Membership.
Quality tipsters such as 'The Rooster', who since June 2016 has been supplying all his advice for free to SBC members via email and through access to the SBC Tipping Forum.
Following a simple and effective staking plan, since he first began sharing his tips all the way back in 2014, he has put up 1,155 tips and made 377.5 points profit at 27.67% Return on Investment!
At a basic £10 stake that is £3,775 profit! Not bad for a free tipster…
He has also made a fine profit each and every year since 2014 and continues to demonstrate a very clear edge over the bookmaker.
This is one Rooster with results to crow about!
Join The Smart Betting Club Today & Start Following The Rooster's Tips!
16/1 Ebor Winner On Saturday

Only last week, The Rooster put up one Ante-post tip for the Ebor on Saturday – the eventual winner, Nakeeta, which he advised at 16/1 on the Monday a few days before the race. Here is what he had to say when tipping it up:
YORK EBOR
NAKEETA 1pt win@16/1 Skybet Hills Betfred BV Tote
He has some good course form most recently when 2nd to Dal Haraild(meets on better terms) over the Ebor trip in a Listed race in May.
In many races he has been ridden close to the pace yet in this race he was held up well in rear before staying on well all the way up the straight.
He also has a 2nd and 4th in good handicaps here over 2 miles,one where he kicked for home and was outbattled in the last half furlong and the other where his run was slightly held up in the straight.
The 2nd was at this meeting last year so I'm hoping the trainer has had this as a long term target(as I'm sure many have) and if again ridden some where towards the head of affairs he will be able to go for home and try and outstay the other runners.
He was slightly disappointing last time out when 4th at Newmarket in June but that was his 3rd run in a good handicap in 4 weeks.
 
Given a nice break since then he is guaranteed to get a run if declared (still in after todays 5 day decs )at the final stage and given his price and doubts about many he looks to have a decent chance.
Already nibbled at there is still a bit of 20/1 available but 16/1 still looks good.

The Rooster as we know was spot on with his analysis with Nakeeta seeing some support into 12/1 SP on the day before winning such a competitive race.
Best of all the 16/1 was widely available when his tip was advised and those members able to shop around could have easily obtained 20/1.
That's not all as he also tipped up 2 more winners last weekend from 5 bets advised: Dubara at 6/1 on Friday and Brigliadoro on Sunday at 4/1.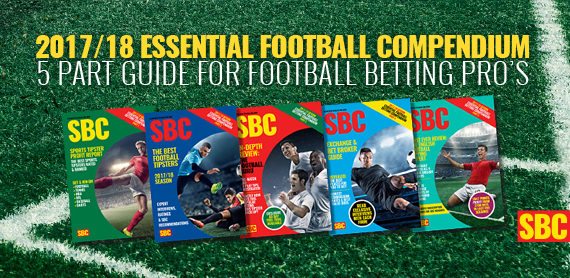 Who Is The Rooster And How Much Has He Made?

The Rooster is a very selective tipster, choosing to bet only when he feels the horses put forward have a better chance than the odds that are on offer. His is a classic value betting approach.
The average odds of tips put forward are generally quite high (often 10/1+) and he has a staking plan where he risks 1, 2 or 3 points on the horse to win, depending on his confidence and the odds on offer.
His strike-rate over the course of the 1,155 tips he has put forward sits at 13.93%, with 161 winners in total. This equates to roughly 1 winner every 7 to 8 tips on average.
These days, The Rooster tips up at around 10am in the morning when its that much easier to get on at the bookmakers or the exchanges. Especially useful for those of you who prefer to use or who are restricted to the exchanges only.
Best of all, The Rooster has made a profit year-in, year-out since he first began in 2014. Here is his full breakdown of stats:
2014: 262 bets, 298 points staked, +131 points profit. 43.96% ROI
2015: 332 bets, 406 points staked, +103 points profit. 25.37% ROI
2016: 325 bets, 391 points staked, +83.5 points profit. 53.37% ROI
2017: 236 bets, 269 points staked, +60 points profit. 22.3% ROI
TOTAL: 1,155 bets, 1,364 points staked, +377.5 points profit. 27.67% ROI
If you had staked a simple £10 on each and every point advised, here is what you would have made:
2014: £1310 profit
2015: £1030 profit
2016: £835 profit
2017: £600 points profit.
TOTAL: £3775 profit.

How You Can Follow The Rooster (And Others) For Free

As an SBC member you can follow all of The Rooster's Tips in 2 ways:
SBC Tipping Forum: You can pick up all of his tips via The Rooster's thread in the SBC-members-only Tipping Forum
AND/OR
Direct Email:  You can also sign-up to the free Rooster Tips mailing list to get all of his tips the instant they are advised via email.
Alongside The Rooster you can also follow several other profitable tipsters with an SBC membership (either via the Tipping Forum or Direct Email) including:
Racing tipsters – Chris Baker, James Boyle & PJA Racing
Football tipsters – Jason Mills European League Tips
Laying system – the new 'Accountants Laying System' both win and place lays
Baseball tips – the 'MLB Magician'

So, if you are looking to get started betting with tipsters and don't want to splash the cash on expensive subscriptions, why not consider following some of these free tipsters as part of your Smart Betting Club membership.
After all, when you consider that SBC membership starts at just £65.99 for a year's membership – the simple act of following The Rooster in has more than paid for this several times over each year!
After all at just £10 stakes since 2014 he will have made you £3775 profit. Averaging £943 per year.
You can currently save £38 on the cost of subscription so don't delay, sign-up right now and let us help you get started betting better right away!
Join the Smart Betting Club today and learn how we can help you and your betting.
Best Regards,
Peter Ling
Smart Betting Club Editor

[/bs_r