In the latest SBC Podcast I am joined by Andrew Mount, the well-respected horse racing punter, author and tipster who currently produces content for various outlets, including gg.co.uk and Sportslens.
Andrew has a wealth of experience in the industry – bookmaking, odds compilation, pro-punting, writing, journalism and tipping – he's done it all! Including hitting the jackpot several times on the Tote Scoop 6 and making a small fortune.
It is impossible to listen to Andrew and not learn something along the way. This chat covered so many areas of interest and I thoroughly enjoyed it – I'm sure that you will too!
You can listen to Episode 55 now via Apple / Spotify / Google / YouTube and all other major podcast directories (search Smart Betting Club)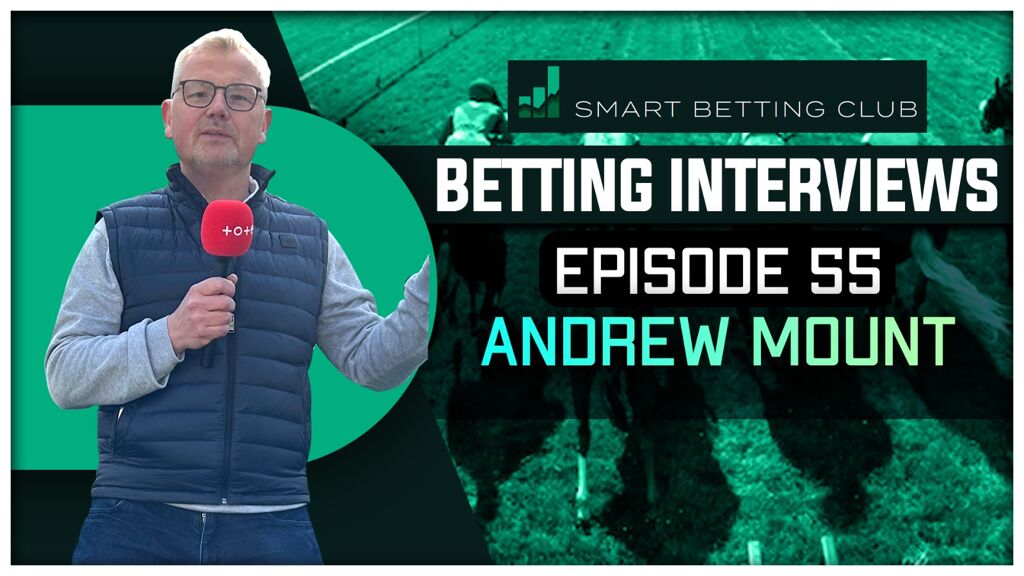 An in-depth chat with one of the leading horse racing voices
In this episode, Andrew and I discuss:
Andrew's introduction to gambling on horses and how he learnt about the intricacies of the sport.
The rocky road that led to his work in the industry.
Prolific writing and authoring his ground-breaking Trend Horses books
Odds compilation, working for bookmakers and a scary job interview with Paddy Power!
How clerking on course taught Andrew to look at betting differently.
Betfair's revolutionary effect on the industry and how Andrew made in-running betting pay.
Systems betting and how tracking software can reduce a punter's workload considerably.
How high volume betting can be beneficial for getting money down.
Winning the Scoop6 on multiple occasions.
How the Tote's new management are reviving the pari-mutuel system with some ground-breaking innovations.
Adapting to the industry landscape to get bets down.
Worries about the future of the horse racing industry (and gambling as a whole)
Andrew's profitable record and how the markets react to his selections.
Andrew was a fascinating guest and we could have talked for hours as he has so much to share!
You can find out more about his work by reading his regular columns on both gg.co.uk and Sportlens. Andrew is also active on social media at @TrendHorses.
Finally – an SBC review of Andrew and his GG.co.uk Tipping Column is now in the works!
​