Everyone wants to make money betting, yet the reality is that without expert help to guide you along the way, most people will sadly only ever show a loss.
We know that needn't be the case as with the right information on the best tipsters to follow and an understanding of the fundamentals of betting properly (staking plans, betting banks, mindset etc..) anyone can make a profit betting, regardless of experience or expertise.
And so to help illustrate exactly how here at the Smart Betting Club we can help improve your betting, I have commissioned a new series of interviews with ordinary SBC members on just how we have done that for them.
Starting today with Michael who has been an SBC member since 2013 and who last year made £58,000 from the tipsters he follows.
Below in his own words, you can read more on exactly how he has achieved this…
How SBC Has Helped My Betting | Michael
What's your name?
Michael
When did you join the Smart Betting Club (SBC)?
I joined the SBC about 5 years ago
What sports do you bet on?
Currently I bet on horse racing, football, tennis and darts.
How many tipsters do you follow?
I currently have an active tipster portfolio of 19 tipsters, consisting of 8 horse racing tipsters and the rest all sports based.
Why did you join the Smart Betting Club?
I am originally from the UK but have lived abroad for the past 13 years, the SBC was recommended to me by a friend who is involved in the betting industry.
How has the Smart Betting Club helped you?
The SBC has enabled me to derive a decent second income by helping identify honest and professional betting tipsters that are available out there. Having worked in banking for over 30 years, I retired 2 years ago and and this has allowed me to increase the number of tipsters I follow so that betting has become my full part time job!
Betting abroad presents its own challenges but by using VPNs etc these can be managed. Because of time differences between the UK and where I am based, I do sometimes miss some tips for evening races and football matches. Like most readers I suffer from account closures and restrictions and use accounts in other names to place my bets. For sports betting I place most of my bets with Sportmarket (not available to UK based customers) which gives me access to the large Asian bookmakers such as Pinnacle, SBO and so on.

What do you like most about the Smart Betting Club service?
I enjoy reading the regular tipster reports from SBC and use it to identify future tipsters to add to my portfolio. I also keep my own spreadsheets for each tipster to track their individual performance. For me, SBC represents one of the few places were you can find honest and unbiased information on betting tipsters. Going forward I intend to continue betting and making a profit as much as account closures/restrictions allow.
How much have you made betting since you joined the Smart Betting Club?
I have just conducted a review of the tipster performance for 2017 and my net profit was in excess of £58,000, the majority of it coming from horse racing.
What are your betting plans for the future?
Looking at the individual tipster performance the numbers show to me how hard it is to make a profit on sports betting with only 5 from 12 sports tipsters showing a profit for last year. It seems the advantage of being able to get the required stakes/prices on sport betting is not being justified in terms of profit and I will be removing those long term unprofitable sports tipsters when they come up for renewal.
Michael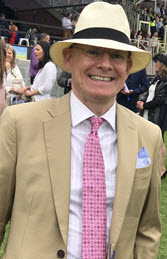 Read More Real-Life Member Experiences