To best illustrate how a Smart Betting Club membership can help improve your betting, I have been conducting a series of interviews with real-life SBC subscribers on the difference our service has made to them.
The latest in this series comes from 'Ringo', who in his first full year of SBC membership made over £42,000 from his betting. Here is how he did it…
What's your name?

Ringo
When did you join the Smart Betting Club?

June 2014
What sports do you bet on?

Horses, Football & Greyhounds
How many tipsters do you follow?

Religiously 4, however I have about 2 more in my portfolio where certain months of the year are more prestigious lets say…
Why did you join the Smart Betting Club?
I wanted advice initially on hints to keep accounts from being closed or restricted. I also liked the access to the forum, the opinions put forward and the access to free information on a trial basis. SBC membership also provides cheaper fees to join tipsters that I liked and is a portal to discover new ventures with added discounts.
How has the Smart Betting Club helped you?
Technically all the above, plus its opened up new avenues and advice that I hadn't considered previously such as keeping proper records, introducing lay bets and how they operated plus their lists of good and bad tipsters to avoid.
What do you like most about the Smart Betting Club service?
The forums and the monthly bulletins updating me on current issues and performance figures.
How much have you made betting since you joined the Smart Betting Club?
During my first full year using proper bookmakers, I made a profit of £42,134. However this meant six accounts were restricted and four closures…..a high price to pay!
What are your betting plans for the future?
Hopefully to continue betting without restrictions being imposed, religiously following staking plans and spreading bets with smaller stakes with a variety of bookmakers to keep me out of the limelight!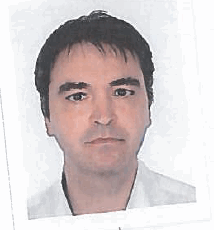 Read More Real-life SBC Member Experiences

Member Experience: Clive Jones

Member Experience: 'K'
Member Experience: 'Billy McPherson'