Although good betting opportunities are few and far between currently, that is not stopping us here at SBC from publishing a range of special reports to help educate, inform and occupy you in these strange, isolating times we find ourselves in.
Starting today with the release of a special FREE report from SBC writer, Rowan Day on the performance of the tipsters he follows and the profits he made with them during 2019.
Inside this report, you can read all about Rowan's tipster portfolio and exactly how much he has made following a series of tipsters over the past 12 months. Hopefully providing some inspiration for those of you looking to do the same when sport and betting return in the future.
The good news is that 2019 was another profitable year for him….Providing yet more evidence were it needed that the top rated tipsters we recommend are well worth following.
Of course the profit made from betting is never a smooth curve but if you can get through a full year and show a good profit – that is the goal!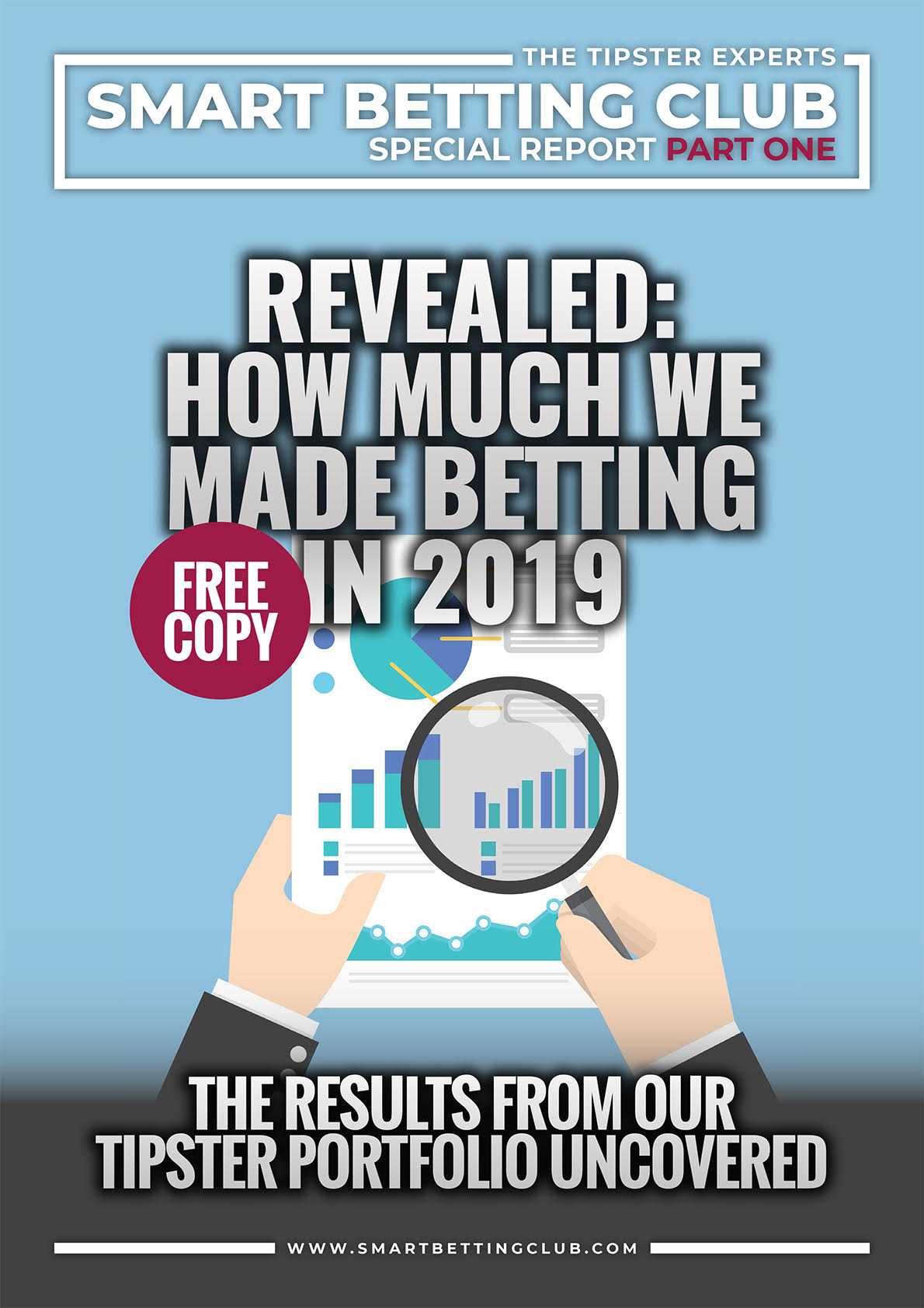 Why He Writes The Bet Diary
Since 2015, Rowan has been writing a free weekly betting blog on the Smart Betting Club site called the 'Bet Diary' through which he has outlined the ongoing profit (and occasional losses) the tipsters he follows have made him.
The idea behind the Bet Diary is to provide some real-life, genuine, experiences of just how the tipsters we rate and recommend can actually make you a realistic extra income stream.
Whether it's to simply make some extra pocket money, fund a family holiday, or to generate a sustainable second income – the Bet Diary is here to provide inspiration to those of you looking to do the same.
This newly released report outlines the total profit figures during 2019 for each of the tipsters in his portfolio. Rowan follows several tipsters who advise bets across a mixture of horse racing, football and golf that suit him and his commitments.
Read More On The Bet Diary
If this free report whets your appetite, then you can read more on the Bet Diary on the SBC website including all of his posts dating back several years.
Some other useful links:
Read more about the individual tipsters Rowan follows
Learn more about the man himself!
Sign-up to get every Bet Diary post emailed to you each week
For those of you keen to know more, you can also access his more detailed blog (Bet Diary Pro) as a Smart Betting Club member.
Best Regards
Peter Ling
Smart Betting Club Owner and Founder