Rowan Day is the author of the Bet Diary and a regular contributor to the Smart Betting Club, writing regular reviews and articles for the service.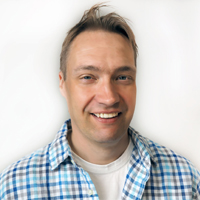 Rowan first became a Smart Betting Club member several years ago and and inspired by our reports, he put together his first "portfolio" of tipster services in 2010, set up a betting bank, and went about trying to generate a significant second income from his gambling.
As is always the case for anyone new to investment gambling, Rowan made a number of mistakes when starting out. Unprepared mentally for the inevitable ups and downs of betting, he fell into many of the pitfalls that are frequently enough to put a premature end to an ambitious bettor's career.
Rowan persevered however, gradually refining and developing his methods and learning from his errors of judgment. He wrote about his journey in what became an extremely popular blog called 'The Portfolio Investor' which was published on an almost daily basis between 2011 and 2014.
It was during this period that Rowan started to contribute articles and reviews for the Smart Betting Club, and worked as Editor of the specialist US Sports Betting Magazine. He now writes the SBC's Bet Diary and continues to work on the SBC's Betting Magazines and Tipster Profit Reports, which all make him perfectly placed to keep right on top of all that is happening in the world of successful tipsters.
Rowan's Profitable Record Over The Years
Over the years, Rowan has consistently generated strong profits simply by following many of the tipsters that the Smart Betting Club recommends.
Between April 2015 and December 2019, following his portfolio of tipsters, Rowan has made a 203.81% Return on Capital (or as some call it Betting Bank Growth) in a little over 4 1/2 years.
This 203.81% ROC figure is of great interest as it indicates just how a betting bank will have grown in relation to these profits.
If for example, Rowan began with £2,000 in April 2015, then 203.81% ROC would have made him a £4,076 profit by the end of 2019.

Here are a few more examples of how the 164.40% ROC would have helped with different sums:
£5,000 Starting Bank in April 2015: Profit of £10,190.50
£15,000 Starting Bank in April 2015: Profit of £30,571.50
£25,000 Starting Bank in April 2015: Profit of £50,952.50
£50,000 Starting Bank in April 2015: Profit of £101,905.00