It's been a good week for Northern Monkey.  It is now the service I have followed for the longest period of time and it was nice to see Wayne's service picking up the Best Racing Tipster and Best Overall Tipster gongs in the 2017 SBC Tipping and Betting awards.  When you consider that Northern Monkey is picking up each of these prizes for the third consecutive year, then we have to acknowledge that here is a tipping service that has made consistency it's hallmark.
Changing times but excellence maintained
What makes the achievement even more impressive is that, to my mind anyway, the horse racing tipster world is a far more competitive one than that which NMP was born into back in the early stages of 2010.  Over the years Wayne has undoubtedly improved his tipping skills and has developed into the consummate professional.
I do frequently find myself wondering how testing and wearing being a tipster must be, and for purely selfish reasons, I hope Wayne is not too wearied just yet..  I guess stress and strain are each easier to deal with when results are good and you're picking up prizes, but there must be times when all successful tipsters find the going particularly heavy.
Plenty come, plenty go
The fact is that over the years I have seen so many tipsters come, burn brightly, and then burn out.  That a tipster can remain focused and perhaps most importantly of all, motivated, is one of the hardest skills to perfect.  There's a natural inclination to believe that what gives a betting expert an edge is simply the ability to identify value betting opportunities, and of course it is.  But just as important is the ability to keep a level head and a consistent approach to exploiting their edge, remaining unaffected by winning spells and losing runs.
All of which must be extremely testing to the tipster's psychology.  Especially when you bring into the equation that many tipsters have families and full time jobs to contend with too.  They are affected by the things that happen in life just as you and I are, but they operate in an extremely unforgiving and hostile environment.  When they make mistakes, they are ruthlessly exposed – we and they lose cold hard cash.  I'm not too sure I could do it.
Betting from Saturday 18th February to Friday 24th February
Of the six racing tipsters in the portfolio, none showed a profit this last week, and if it wasn't for a fantastic weekend for Pinpoint Golf, which came pretty close to a 1,000/1 winner, the last week would have been a nightmare.  As it is, it ended up showing a marginal profit which under the circumstances, I'll gladly take.
Chasemaster simply can't buy a winner at present although they were few and far between across the board.  The only notable successes were Northern Monkey's Zac Brown (Lingfield – 10/1) last Saturday and Will Lattimore's Suyoof (Meydan – 8/1) on Thursday.
Here are the figures for the month to date:
Chasemaster: Staked 23pts, -14.25pts.
Jason James: Staked 101pts, +38.91pts.
MVS (Lite): Staked 42pts, +5.83pts.
Northern Monkey: Staked 40.75pts, -5.67pts.
Racing Service A: Staked 6.125pts, -1.625pts.
Racing Service B: Staked 63pts, +0.95pts.
Football Service 1: Staked 7pts, +0.04pts.
Pinpoint Golf: Staked 137.25pts, +19.3pts.
February's performance to date: ROI 3.78%, ROC 1.38%.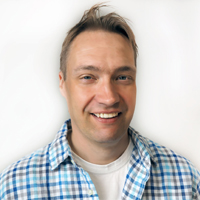 Take Your Betting Up A Notch With The Bet Diary PRO!
If you enjoy reading these free Bet Diary posts, then you can gain access to my more detailed, professional betting blog (Bet Diary Pro) as a Smart Betting Club member.
First introduced in early 2015, the Bet Diary Pro provides even more on the practical realities of following tipsters to make money betting including:
Exclusive extra analysis on my betting portfolio and ongoing betting journey;
The EXACT identities of each of the tipsters I follow to make money betting;
Access to all SBC reviews, ratings and recommendations for each tipster;
Access to several major discounts/trials on the tipsters I follow;
Access to the SBC Tipping Forum and several free profitable tipsters.
Access to the Bet Diary Pro is available right away with either a Silver, Gold or Platinum Smart Betting Club membership.