Let's say this straight up:  if you plan or have started to put your betting on a more professional basis, you are still going to experience a lot of losing.  It is very likely that your losing days will outnumber your winning days, and it is a 100% certainty that you will have more losing bets than winning ones.
With this in mind, you need to get used to losing…fast!
The brain is wired up wrong for long-term success.
Following numerous scientific studies into the effects that the gambling process has on the brain, it appears that we are not really wired up in such a way that makes focusing on the long term a naturally easy thing to do.  And yet, as you have no doubt read many, many times already, if we are to make a success of our betting, we simply must ignore the short term trends and concentrate on the long term.  We have a betting conundrum on our hands.
The fact is that, in layman's terms, the mental impact of a losing bet is greater and lasts for longer than the impact of a winning bet.  So how do we cope when we know we will have more losers than winners?

Don't ignore the potential downsides.
A very easy trap to fall into is to believe that if you set your betting portfolio up properly, if you calculate the correct levels of staking and ensure your portfolio is nicely diversified, and your betting banks are all lined up…that good results will naturally follow.  Effective planning can often lead to a false sense of security.  It is human nature to underestimate the chances of failure when setting out on a new venture.
So start asking yourself some serious questions, and think deeply about the answers.  And be truthful with yourself when asking the following questions:
How patient am I?
How will I deal with it if I don't start making a profit for a few months?
How much can I lose?
How will I react if all my services have a losing month together?
How will I react if I sign up to a new service and they make a loss over the first six months?
All tipsters have losing runs.  That's why it is so important to set up your betting banks conservatively – it is your bank that will act as a comfort blanket through the bad times.  But you must acknowledge that you may be really unfortunate in joining a service just as he or she embarks upon one of those losing runs.  It's not likely, but it could happen, and you need to be mentally strong enough to cope with this.
I would also strongly recommend that as you start your betting, you keep a note of your worst losing runs.  This means that when things go bad in the future, you can compare current performance with bad times in the past.  You will be able to see your worst case scenarios and this in itself will make you more understanding of the losing runs as they hit.  To my mind, this is why experience is such a huge asset in betting – what you have to accept is that there is only one way to gain that experience.
Betting from Saturday 21st January to Friday 27th January
Well after so much profit making, I knew I was due a correction of some sort, and last week, that is precisely what happened.  No service bombed out completely, although Pinpoint Golf came closest to doing so, losing 23 points of the 38 staked,  Generally though, it was more a case of each service losing a little and the losses mounting up.
The honourable exception was Football Service A who came up with three winners from five bets for a 2.59 point profit.
Here are the figures for the month:
Chasemaster: Staked 22pts, -3.55pts.
Jason James: Staked 117.5pts, +11.941pts.
Morning Value Service (Lite): Staked 34pts, +4.375pts.
Northern Monkey: Staked 48.16pts, +29.155pts.
Racing Service A: Staked 5.75pts, +1.125pts.
Racing Service B: Staked 99pts, +10.608pts.
Football Service A: Staked 8pts, +2.59pts.
Pinpoint Golf: Staked 65.162pts, -5pts.
January's performance to date: ROI 18.81%, ROC 6.69%.
Until next time, good luck with your betting!
Rowan Day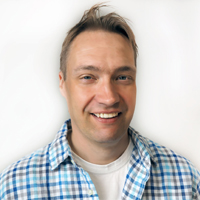 Take Your Betting Up A Notch With The Bet Diary PRO!
If you enjoy reading these free Bet Diary posts, then you can gain access to my more detailed, professional betting blog (Bet Diary Pro) as a Smart Betting Club member.
First introduced in early 2015, the Bet Diary Pro provides even more on the practical realities of following tipsters to make money betting including:
Exclusive extra analysis on my betting portfolio and ongoing betting journey;
The EXACT identities of each of the tipsters I follow to make money betting;
Access to all SBC reviews, ratings and recommendations for each tipster;
Access to several major discounts/trials on the tipsters I follow;
Access to the SBC Tipping Forum and several free profitable tipsters.
Access to the Bet Diary Pro is available right away with either a Silver, Gold or Platinum Smart Betting Club membership.