I don't mind admitting that I feel that 2017 has given my betting a new lease of life.  I feel energized and looking back to 2016 I realize just how jaded I had become with the ins and outs and the daily stresses involved in running a portfolio of tipsters.
This is a tough game we play, and although experience can count for a lot, I accept now that in fact it is the early days of betting that can be both the most rewarding financially but also the most fun.  Why?  Because the 'Best Odds Guaranteed' concession that new punters can enjoy is an absolute Godsend.
What has made a massive difference to my outlook and level of enthusiasm has been my opening of a new set of bookmaker accounts.  The benefit of experience kicks in, keeping stakes low and doing everything possible to make sure that accounts remain viable for as long a period as possible, but the joy BOG can bring is unconfined!  There's nothing sweeter than a horse one of your tipsters has picked coming in at grossly inflated odds having experienced a big drift in the market.
9/4 out to 6/1…and storms home!
A fine example of such occurred just last week…a horse called Goodwood Crusader, tipped by the Morning Value Service (Lite) at 9/4.  The nag itself didn't know it had drifted like a dinghy in a rip tide in the on course market and duly obliged at a massive 6/1!
As a matter of course, the SBC don't apply BOG to a tipster's proofed record when putting a service under the review microscope.  And rightly so, as naturally, the first thing a bookie will do if they're suspicious of a customer's ability to do anything other than throw money away on mug bets, is remove the concession.  But if you are new to this game, or you have opened a new set of accounts and are able to enjoy the wonder of BOG in all it's glory, then make the most of it, for they are heady days indeed.
Betting results from Thursday 1st June to Saturday 10th June
Pleasingly, the good form of May has largely continued…
Chasemaster: Staked 5pts, +2pts.
Jason James: Staked 37.5pts, +6.761pts.
Morning Value Service (Lite): Staked 33pts, +9.425pts.
Northern Monkey: Staked 34.75pts, -0.158pts.
Racing Service B: Staked 26pts, +5.5pts.
Pinpoint Golf: Staked 29.4pts, -18.482pts.
Total for June to date: ROI 11.47%, ROC 2.27%.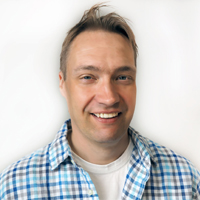 Take Your Betting Up A Notch With The Bet Diary PRO!
If you enjoy reading these free Bet Diary posts, then you can gain access to my more detailed, professional betting blog (Bet Diary Pro) as a Smart Betting Club member.
First introduced in early 2015, the Bet Diary Pro provides even more on the practical realities of following tipsters to make money betting including:
Exclusive extra analysis on my betting portfolio and ongoing betting journey;
The EXACT identities of each of the tipsters I follow to make money betting;
Access to all SBC reviews, ratings and recommendations for each tipster;
Access to several major discounts/trials on the tipsters I follow;
Access to the SBC Tipping Forum and several free profitable tipsters.
Access to the Bet Diary Pro is available right away with either a Silver, Gold or Platinum Smart Betting Club membership.