I thought that Northern Monkey's review of March, which was sent out to members a couple of weeks ago (obviously!), made for fascinating reading.
The official record for the service at the Cheltenham Festival was a loss of -3.88 points, but I felt that Wayne was being extremely hard on himself recording these figures.  My Northern Monkey Cheltenham gave me a profit of just over 7 points!
I was fortunate to miss a couple of antepost bets that turned out to be losers but what really helped me was by being careful as to where I struck my bets.  For day to day betting, I don't necessarily take the best odds on offer in the market.  I always try to ensure I take the prices that I know Wayne will use for his official records as a minimum – ie. the lowest quoted price in the email, but taking standout prices is, I have learnt, one of the fast routes to account closures.
When it comes to antepost betting however, I will always take the best price and/or terms available.  No Runner No Bet (NRNB) terms are a punting Godsend and I will always choose a bookmaker offering this concession over one that is not.  This saved me at least a couple of points at Cheltenham on horses that Wayne recorded as losers because he hadn't specifically advised his members to take the NRNB terms.
My rationale for taking standout prices and the best available terms when betting antepost is that this form of betting carries plenty of dangers as it is, so squeezing the very last drop of value out of every single bet placed is common sense as far as I am concerned.  You'd also like to think that as you can really only bet antepost on the biggest races, liquidity is always going to be strong and therefore betting patterns are likely to come under less scrutiny from the bookmaking bean counters.  I have no idea if this is the case, but there's a logic to the theory, eh?
Wayne has indicated that he may not go in quite so heavy with the antepost bets next season, but I'll be following any he does advise in with a strong level of confidence, despite the fact that the latest batch of antepost bets – for the Grand National at Aintree and across various races across the All Weather Championship card at Lingfield on Good Friday – failing to pay off.  Ultimately, antepost betting represents a chance to lock in some exceptional value, albeit with risks attached.  And we know that if we can do that consistently, we're going to make money.
Betting from Saturday April 1st to Saturday April 15th
In short, it's been a horrible start to the month.  Only three of the eight services in the portfolio have produced any sort of profit, and only one – Racing Service A – providing a significant level in straight cash terms.
Talking of Racing Service A, the end of term report was sent out to members last week, and very interesting reading it made too.  It's not been a vintage season for the service, but as ever, A. is thinking of ways he can improve the experience for those following, with an emphasis on being able to get on at decent prices.  I'll go into it in a bit more detail next time, but in the meantime the Racing Service A season signed off with a fine 25/1 winner on the first day of the Aintree meeting which was a most welcome winner bearing in mind how things are going elsewhere.
By far the highest turnover in April to date has come from Northern Monkey, and unfortunately so has by far the biggest level of loss.  Let's hope normal service is resumed.
After last month's heroics, Pinpoint Golf has yet to get it together in April, with The Masters providing no return at all from the week's bets.
Chasemaster has been on a shocking run of form, but hopefully a decent winner late last week signify an imminent return to form, and it's a similar story with Racing Service B.
Let's see what this week brings.
Chasemaster: Staked 16.5pts, -8.7pts.
Jason James: Staked 61.5pts, +4.25pts.
Morning Value Service (Lite): Staked 26pts, -2.66pts.
Northern Monkey: Staked 49.5pts, -19.34pts.
Racing Service A: Staked 8pts, +3.25pts.
Racing Service B: Staked 42.5pts, -11.7pts.
Football Service 1: Staked 8pts, +1.43pts.
Pinpoint Golf: Staked 42pts, -25.5pts.
Total for April: ROI -20.36%, ROC -5.33%.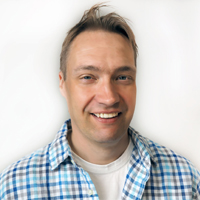 Take Your Betting Up A Notch With The Bet Diary PRO!
If you enjoy reading these free Bet Diary posts, then you can gain access to my more detailed, professional betting blog (Bet Diary Pro) as a Smart Betting Club member.
First introduced in early 2015, the Bet Diary Pro provides even more on the practical realities of following tipsters to make money betting including:
Exclusive extra analysis on my betting portfolio and ongoing betting journey;
The EXACT identities of each of the tipsters I follow to make money betting;
Access to all SBC reviews, ratings and recommendations for each tipster;
Access to several major discounts/trials on the tipsters I follow;
Access to the SBC Tipping Forum and several free profitable tipsters.
Access to the Bet Diary Pro is available right away with either a Silver, Gold or Platinum Smart Betting Club membership.