July has not got off to the best of starts.  Performance does not yet qualify as a disaster, and there's still plenty of time for the month to end as a good one.  As Corporal Jones was so fond of ordering anyone who would listen, "Don't panic!".
The month actually got off to a flier for Northern Monkey, who on the first landed a stormer with Higher Power who scooted home to win the Northumberland Plate up at Newcastle at odds of 8/1.  But if this was a sign of some Higher Power amongst the Gods of betting deciding that this was to be the start of a hot run for our favourite northern-based tipster, he soon changed his mind and now Northern Monkey is showing a fairly significant loss for the month to date.
July got off to a cracker too for Chasemaster who tipped up Alderbrook Lad at Cartmel, and who landed odds of 11/2.
It seemed too after the 4th landed a very good overall profit via winning tips from Jason James, Morning Value Service (Lite) and Racing Service B that in fact we were on a bit of a roll, but alas it was not to be.  Two days later the deficit figure was a nasty one as every bugger went down, and then Saturday was, let's say, disastrous.
Let's move on…quickly…
Figures from July 1st – July 8th
Chasemaster: Staked 5pts, +5.8pts.
Jason James: Staked 34.5pts, -16.2pts.
Morning Value (Lite): Staked 25pts, -0.375pts.
Northern Monkey: Staked 40.375pts, -9.453pts.
Racing Service B: Staked 27.25pts, -7.5pts.
Pinpoint Golf: Staked 30.4pts, +7.385pts.
Total: ROI -12.72%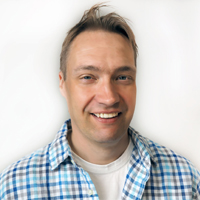 Take Your Betting Up A Notch With The Bet Diary PRO!
If you enjoy reading these free Bet Diary posts, then you can gain access to my more detailed, professional betting blog (Bet Diary Pro) as a Smart Betting Club member.
First introduced in early 2015, the Bet Diary Pro provides even more on the practical realities of following tipsters to make money betting including:
Exclusive extra analysis on my betting portfolio and ongoing betting journey;
The EXACT identities of each of the tipsters I follow to make money betting;
Access to all SBC reviews, ratings and recommendations for each tipster;
Access to several major discounts/trials on the tipsters I follow;
Access to the SBC Tipping Forum and several free profitable tipsters.
Access to the Bet Diary Pro is available right away with either a Silver, Gold or Platinum Smart Betting Club membership.