What a month for Morning Value Service (Lite).  Look at these figures…
Staked 96pts, +53.175pts, ROI 55.39%, ROC 53.18%.
Quite incredible, and it's been a joy following this month.  Unlike the other tipsters I use, where I'm splitting stakes like there's no tomorrow to make sure I stay under the bookies' radar for as long as possible, with MVS (Lite) I rarely bother.  We're always backing at short odds with this service, placing bets that the bookmakers like to take.  It means I can go for the standout price, even if only being offered by just one or two firms, and with the benefit of BOG it's been a potent combination through June.  We even had a winner at 7/1 on the 22nd, albeit one that was tipped at 3s.  You know when they come in that things are going for you!
To be 100% honest though, the superlative performance of MVS (Lite) has papered over some cracks, and I'd be lying if I didn't admit to having some concerns over one or two services in the portfolio.
It's been a while now since we saw any decent and consistent level of profit being made by Racing Tipster B and Chasemaster.  They each need to produce the goods through the second half of 2017.
I personally feel that Northern Monkey is possibly striving a little too hard for the bank doubling big multiple.  To be fair, it came within a whisker of doing just that on more than one occasion in June, but we're seeing more multiple bets from Wayne than ever before and with the new staking system on some of the singles too, it feels a very different service from that of previous years.  Fingers crossed Wayne's new approach will pay off soon.
So, for the month in total, only two of the six tipsters in action actually made a profit, but such were the extent of those from MVS (Lite) it was actually a very decent month.
June's Betting: ROI 11.75%, ROC 7.83%
Chasemaster: Staked 16pts, -1.3pts, ROI -8.12%, ROC -1.3%
Jason James: Staked 95pts, +11.591pts, ROI 12.2%, ROC 5.79%.
MVS (Lite): Staked 96pts, +53.175pts, ROI 55.39%, ROC 53.175%.
Northern Monkey: Staked 137.25pts, -4.576pts, ROI -3.33%, ROC -5.72%.
Racing Tipster B: Staked 97pts, -2.17pts, ROI -19.16%, ROC -1.08%.
Pinpoint Gold: Staked 100.8pts, -19.32pts, ROI -19.16%, ROC -3.86%.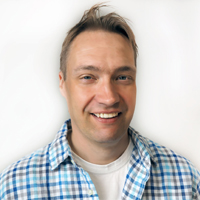 Take Your Betting Up A Notch With The Bet Diary PRO!
If you enjoy reading these free Bet Diary posts, then you can gain access to my more detailed, professional betting blog (Bet Diary Pro) as a Smart Betting Club member.
First introduced in early 2015, the Bet Diary Pro provides even more on the practical realities of following tipsters to make money betting including:
Exclusive extra analysis on my betting portfolio and ongoing betting journey;
The EXACT identities of each of the tipsters I follow to make money betting;
Access to all SBC reviews, ratings and recommendations for each tipster;
Access to several major discounts/trials on the tipsters I follow;
Access to the SBC Tipping Forum and several free profitable tipsters.
Access to the Bet Diary Pro is available right away with either a Silver, Gold or Platinum Smart Betting Club membership.