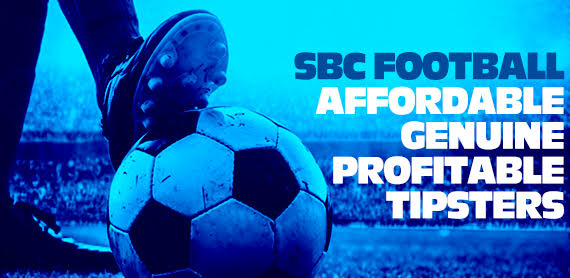 SBC Football – Quality Tipsters At Affordable Prices
Welcome to the SBC Football Premium Section, where you can find quality football tipsters for you to follow at affordable prices.
This section has been developed to provide a home to specialist football tipsters with profitable track records across a range of leagues, competitions and markets.
The goal being to provide you with several realistic, proven and affordable experts to follow that will reward the patience and discipline required to make a profit football betting.
After all – football betting is not easy and good experts are hard to find. Yet for those of you with the foresight and patience required to make a profit from the sport, SBC Football's tipsters are here to help you win.
The Current SBC Football Line-up
There are currently four tipsters offering their expertise via SBC Football…
A statistics-driven tipping service from Predictology that has built an enviable record of results backing singles and doubles in the global 1×2 football markets and an exclusive service we are proud to now offer via a special deal through the Smart Betting Club.
Featuring bets as advised by a former bookmaking industry employee who uses his expertise to help identify profitable betting opportunities.
All of his advised bets can be placed and followed on betting exchanges like Betfair, making it ideal for those of you restricted or limited by bookmakers.
A service that focuses on one market – Over 2.5 goals, Betaminic uses a sophisticated database and modelling to derive their edge. Run by a team of statisticians with over 20 years experience, the service focuses on the largest European leagues where there is low price sensitivity and high liquidity.
Since 2015, Betaminic has provided a Return On Investment (ROI) of 8.68% from nearly 3,000 bets. What makes this even more impressive is the fact that all bets are recorded against the world's sharpest bookmakers.
Bassie is a Dutch Football expert that specialises in both the Eredivisie (Dutch top flight) and Eerste Divisie (Dutch 2nd division) with a proven edge over the 6 years he has been actively tipping.
Since January 2017, Bassie has made a 154.9 point profit @ 6.79% ROI from 1,765 advised bets.