The SBC Bet Diary is here to help communicate some of the practical realities of following tipsters to make money betting.
It's penned by profitable punter, and SBC writer, Rowan Day who, each week, discusses his ongoing betting journey including the tipsters he follows, and his performance using their advice (win or lose – he is always refreshingly honest!).
The idea behind the Bet Diary is to provide some real-life, genuine, experiences of just how the tipsters rated and recommended by the Smart Betting Club can actually make you a realistic extra income stream.
Whether it's to simply make some extra pocket money, fund a family holiday, or to generate a sustainable second income – his Bet Diary will be able to help you achieve your goals.
After all, over the past 7 years, Rowan has made a 285.17% Return on Capital from his betting so he knows his stuff!
Updated weekly, you can read the very latest from Rowan at the Bet Diary homepage.
About The Author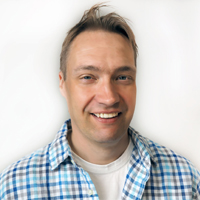 Rowan first became a Smart Betting Club member several years ago and and inspired by our reports, he put together his first "portfolio" of tipster services in 2010, set up a betting bank, and went about trying to generate a significant second income from his gambling.
As is always the case for anyone new to investment gambling, Rowan made a number of mistakes when starting out. Unprepared mentally for the inevitable ups and downs of betting, he fell into many of the pitfalls that are frequently enough to put a premature end to an ambitious bettor's career.
Rowan persevered however, gradually refining and developing his methods and learning from his errors of judgment. He wrote about his journey in what became an extremely popular blog called 'The Portfolio Investor' which was published on an almost daily basis between 2011 and 2014.
It was during this period that Rowan started to contribute articles and reviews for the Smart Betting Club, and worked as Editor of the specialist US Sports Betting Magazine. He now writes the SBC's Bet Diary and continues to work on the SBC's Betting Magazines and Tipster Profit Reports, which all make him perfectly placed to keep right on top of all that is happening in the world of successful tipsters.
Through the Bet Diary, he posts regularly about the tipsters he is following, the money he is making (and sometimes losing….) and his honest thoughts on the real-world challenges of betting.
For anyone who is relatively new to the world of betting, and tipsters, this serves as a very interesting and, most importantly, practical resource.
We recognise that not everyone is convinced that you can make money betting using tipping advice…….We aim to challenge that opinion!!
Rowan's Track Record of Success
Over the years, Rowan has consistently generated strong profits simply by following many of the tipsters that the Smart Betting Club recommends.
Between April 2015 and March 2022 following his portfolio of tipsters, Rowan has made a 285.17% Return on Capital (or as some call it Betting Bank Growth) in a little over 7 years.
This 285.17% ROC figure is of great interest as it indicates just how a betting bank will have grown in relation to these profits.