The very latest Smart Betting Club Tipster Profit Report has just been published, featuring the latest results, ratings and rankings for 55 of the best tipsters we have uncovered in 9 1/2 years of independent analysis.
Within this latest report you can find details on:
The most profitable tipsters
The best tipsters from the last 12 months
The best low cost tipsters
The best free tipsters
The best betting bank growth tipsters
And much more besides…
Sign-up here to gain instant access to this latest report (and our entire back catalogue of tipster reviews, systems & betting guides) or read on for more details…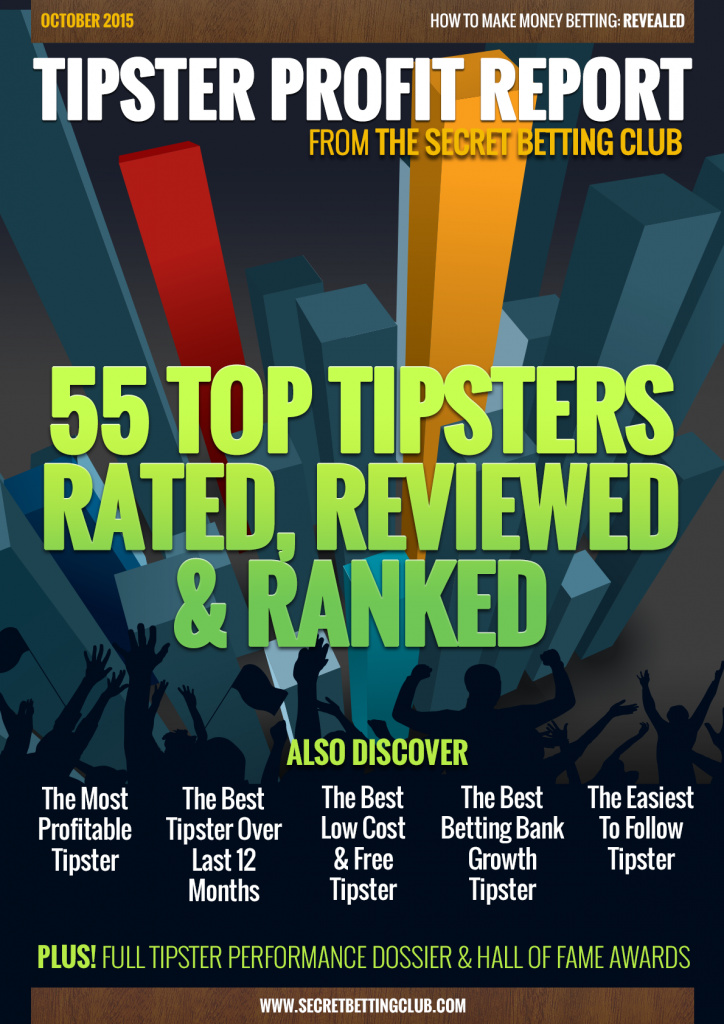 INSIDE THE LATEST PROFIT REPORT
1. The racing tipster in ridiculous form. In the last 12 months alone, from a £2000 starting point you would have made £6835 profit AFTER subs fees!

2. The profitable football tipster off to a flyer already this season with 119% ROI from the first 2 months!
3. The free racing tipster with 146.5% betting bank growth since the start of 2014!
4. The top performing South American football tipster averaging over £4000 profit per year.
5. The UK & Irish racing tipster on fire with a 76.4% ROI from 101 bets in the last 2 months alone
PLUS Many, many more top-performing tipsters we simply don't have the room to write about here!

AND…THAT'S NOT ALL
> The Best 'Hall of Fame' Tipsters: Discover who the 20+ top tipsters are that we independently recommend to our members. All of whom have proven records of making a profit.
> Detailed Ratings On Every Tipster: Each of the 55 tipsters we track has its own designated Key Facts Page with 10 different ratings on everything from cost to customer service and profitability.
> Massive Tipster Discounts: How you can save £££'s on the cost of joining many popular tipsters through the special deals we negotiate on our members behalf.
And all from the only 100% independent tipster source! Yes that's right as whilst all other review sites use affiliate links or make money referring sales to the tipsters, all SBC tipster reviews and ratings are 100% independent and affiliate-free!
So when we say a tipster is good it is because it genuinely is and not because we will make money by saying so.
Grab Your Copy Of This Report Immediately
You can pick up your copy of this report, the instant you join our service at the Smart Betting Club with full access to our exclusive members-only area.
Not only this but as an SBC member you can also gain full access to our monthly Betting Magazines, Practical Punter Reports & enjoy the peace of mind of our Money Back Guarantee if not satisfied once joining!