The big news this week is my appearance in the Betting People series of video interviews as published by the bookmaker, Star Sports.
You can watch them all 4 of the 15 minute video interviews via this link: https://www.starsportsbet.co.uk/bettingpeople-peter-ling/​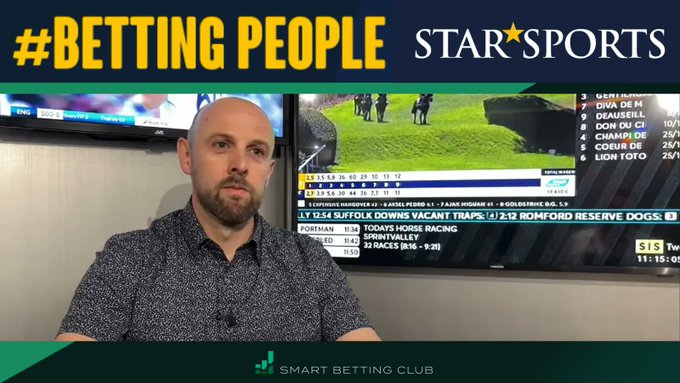 Amongst a wide variety of topics I discuss:
How SBC works and the reality of following modern day tipsters
The need to focus long-term when making important betting decisions
The sport that is the most profitable to bet on currently
My own betting and the need to tailor tipster services to fit your circumstances and preferences.
How I use runners and get bets on
The power of connecting and building relationships with other bettors
Some of the simple mathematical concepts that are vitally important to success
What I find to be the biggest fundamental difference between a winning and losing punter
Why free tipsters need to be treated cautiously as per the motivations and reasons why they are free
Why the actual 'winning' side of betting has become the easy part these days.
How to get started and choose the right tipsters for you
Plans for SBC moving forward
For those of you keen to learn more on the world of tipsters and SBC's goal of helping people with their betting, these video interviews are a great place to get started.
​Sign-up for a Smart Betting Club membership today