The very latest SBC Magazine – Issue 118 is out now and it's a horse racing special featuring two more winning tipsters reviewed and our major new report into the Betfair racing market.
This issue forms part of our ongoing Betting Exchange series dedicated to helping you turn a profit following tipsters on the likes of Betfair, Betdaq, Matchbook & Smarkets. Ideal for those of you blocked and limited by bookmakers for winning!
Inside SBC 118 you can read:
Tipster Review #1: The betting expert with a 9.76% ROI at Betfair SP from 7811 bets advised. 14 page detailed review & exclusive 2 week trial to the tipster available to SBC members only.
Tipster Review #2: The 'Hall of Famer' that's made money with both bookies and at Betfair for more than a decade. 13 page detailed review and free month offer available to SBC members only.
Insight Article: Exploring the Betfair market, How Betfair SP compares and when to place your bets for the biggest profit.
You can access this latest magazine and our entire 15 year strong back catalogue of tipster reviews and articles the instant you join the Smart Betting Club.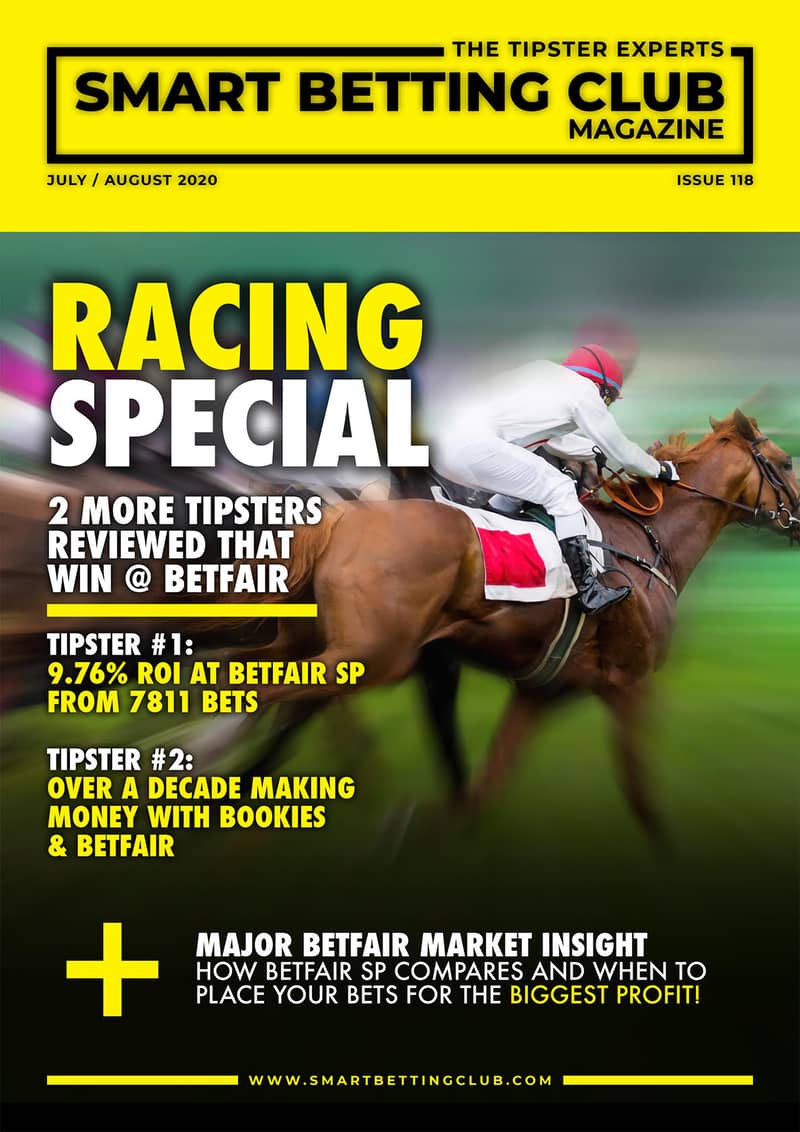 Like What We Do Or Your Money Back
This latest SBC Magazine (Issue 118) is available to read right now with a Smart Betting Club membership.
You can sign-up today from as little as £27.99 for 3 months with up to a 90 day money back guarantee* thrown in for good measure!
Sign-up now to gain instant access!

*If you sign-up for a quarterly or bi-annual membership, you have a 30 day money back guarantee, yet if you sign-up for an annual membership this is extended to a 90 day money back guarantee.