In the latest SBC Podcast I am joined by professional football bettor and trader, Jon Roberts.
Jon balances his own work betting professionally with running the ​Predictology football data website​ and is also an innovator when it comes to embracing AI and Automation for bet selection and placement.
In this chat he explains his methodology and strategies for both football betting and trading, the leagues and markets he bets in alongside how he gets on via Bet Brokers and Exchanges.
His love of football betting also shines through via his development of the Predictology football data and betting system website, which has grown to be a very popular resource and for good reason!
Jon has many useful pointers for bettors of all backgrounds – I learnt a lot from this chat and I hope that you do too!
You can listen to Episode 60 now via ​Apple​ / ​Spotify​ / ​Google​ / ​YouTube​ and all other major podcast directories (search Smart Betting Club)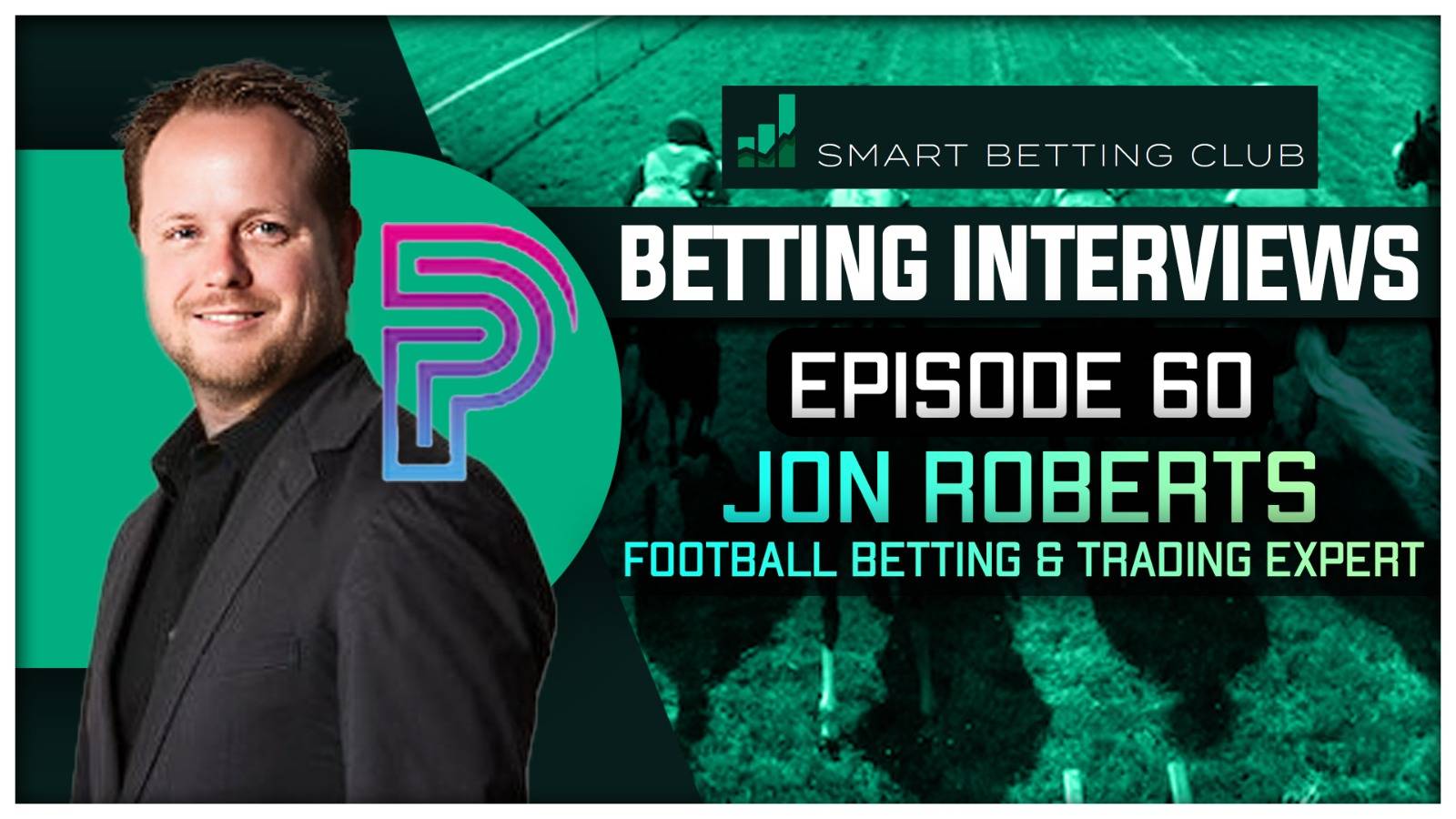 An in-depth chat with a global football expert
In this episode, Jon and I discuss:
Jon's working life and how he derives his income

Getting into betting & trading and a famous Grand National winner!

Data, numbers and Jon's first foray into modelling

'Flying under the radar' and adapting to get bets down

Jon's process and the markets that he concentrates on

Model-led betting vs pre-match betting vs trading

Liquidity and betting markets for football around the world

How dynamics differ in certain leagues

Predictology, how it works and how it benefits subscribers

Automation and using software to place bets without human input

Using member feedback to improve tools

Why Jon likes betting at odds-on!

Placing bets in multiples and the advantages of this approach

Cashing/trading out and why Jon does this less than most of his counterparts

Data vs 'The Eye Test' and the advantages/disadvantages of both approaches

xG and its limitations

Bet brokers, sharp bookmakers and two services that Jon uses

Cryptocurrencies and how they are impacting the betting landscape

AI Football Tips and Jon's partnership with SBC!

Future plans
Jon is a fountain of knowledge and it was fascinating to learn about his processes and how he makes his betting pay. This chat was one of my most enjoyable to date – I hope you get as much from it as I did!
Learn More About Jon's Work
If you would like to learn more about Jon's work, you can visit the ​Predictology website​ or follow them on social media ​@PredictologyBet​.
Jon has also partnered with SBC to provide a Premium Service, AI Football Tips. To read about that, please visit the ​service's SBC sales page​.