The Horse Racing Bookmaker Apocalypse continues today with the release of the very latest Smart Betting Club Magazine (Issue 93), featuring yet more expertise to help grow YOUR betting profits.
If you have yet to make money betting on horse racing (or indeed you are looking for more help to improve existing profits) then the 3 major features in SBC 93 will assist you in this quest in a huge way!
This latest magazine accompanies Part 1 of our Bookie Apocalypse (May's Tipster Profit Report) which detailed several top racing tipsters tearing the bookmakers apart.
Sign-up here to gain instant access to your copy of our latest magazine or read on for more details…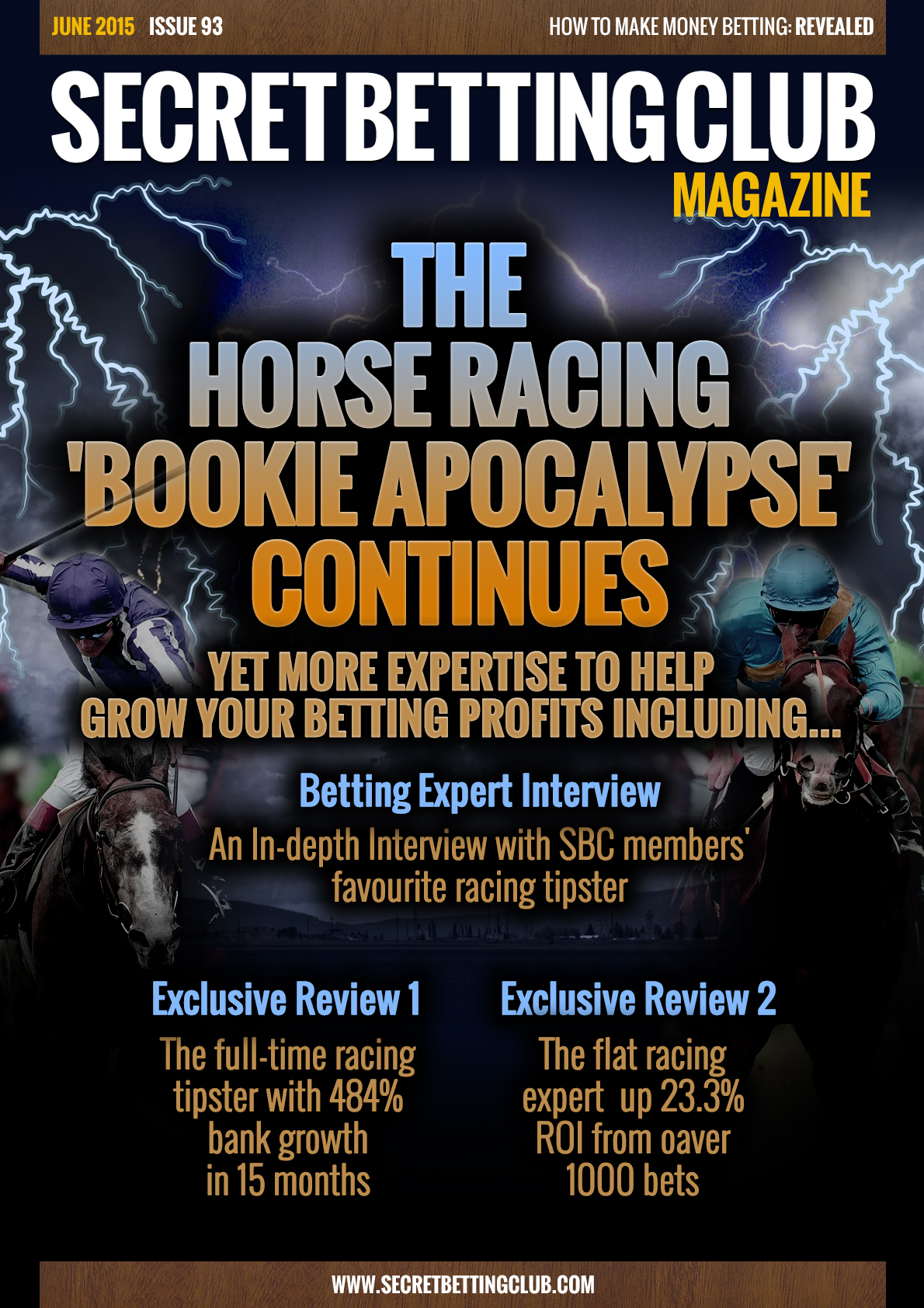 What's Inside The Latest SBC Mag: 
More Betting Expert Secrets Revealed!
Read our in-depth Interview with SBC members' favourite racing tipster in our latest 'How I Make Money Betting' feature.
Exclusive Review 1): The full-time racing tipster with 484% bank growth in 15 months
.
Read Our Incisive & Independent analysis on this top expert.
Exclusive Review 2): The flat racing expert up 23.3% ROI from over 1000 bets.
Plus how you can get 6 months for free in an exclusive SBC members-only deal.

Be A Part Of The Bookie Apocalypse
You can read both this latest magazine (SBC93) and May's must-read Tipster Profit Report with a Smart Betting Club membership and take your part in the ongoing horse racing bookie apocalypse.
The instant you join you will be able to download both of these features PLUS access a whole load more expert reviews, strategies and interviews via the many other magazines & reports we have published in our 9 years operating the Smart Betting Club.
Not only this but as if taking up either a Gold or Platinum subscription you can also enjoy the peace of mind of our Money Back Guarantee if not satisfied once joining! Ensuring you can sign-up totally risk-free, with everything to gain and nothing to lose.
Read more on how SBC can help you make money betting