Want to know how a betting professional makes his living by following some of the best recommended SBC tipsters? Then read this free Bet Diary report…
It reveals exactly how much SBC writer and professional bettor Rowan Day did with his betting portfolio since the start of 2020.
And it's good news…it was another profitable period for him – in spite of all the challenges faced during this period due to the pandemic!
In our latest FREE to download report, we show you exactly how Rowan managed to navigate this difficult time and turn a significant profit during it.
Alongside details on the tipsters he follows, the report covers some important points that will help you with your own profitable betting.
Including….
Some of the key metrics Rowan uses to track his portfolio.
Exactly how much would have been made at various betting bank sizes.
How Rowan spotted potential danger signs with one service leading him to conclude it was time to stop following service. This was not just due to losses!
How betting stacks up against other traditional investments. Spoiler alert – very well is the answer!
Download the Bet Diary Profit Report
To download the free report, either click this link or the image below and you can access the full PDF file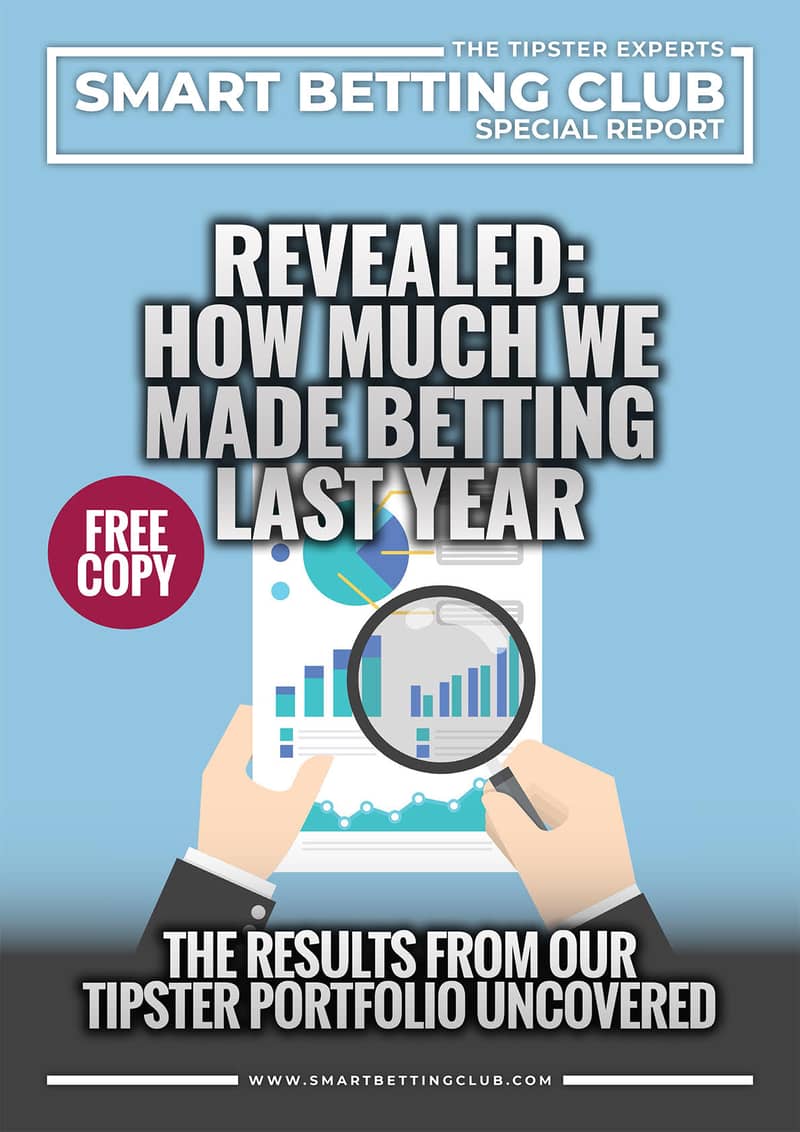 About the Bet Diary
The SBC Bet Diary was introduced in 2015 with the goal of helping to communicate some of the practical realities of following tipsters to make money betting.
It's penned by profitable punter, and SBC writer, Rowan Day who, each week, discusses his ongoing betting journey including the tipsters he follows, and his performance, using their advice (win or lose – he is always refreshingly honest!).
The idea behind the Bet Diary is to provide some real-life, genuine, experiences of just how the tipsters we rate and recommend can actually make you a realistic extra income stream.
Get The Bet Diary Pro
If the Bet Diary whets your appetite, then you can gain access to Rowan's more detailed, professional betting blog (Bet Diary Pro) as a Smart Betting Club member.
The Bet Diary Pro details the exact name of each service the Rowan uses and provides exclusive extra analysis on his betting portfolio and his ongoing betting journey.
That means you will know every single profitable service Rowan is using and have all the insight required to replicate his profitable strategy.
Plus SBC members get access to a whole range of features and benefits, every single one designed to help improve your betting…
All of our SBC Magazines & Independent Tipster Reviews (over 120 issues)
Tipster Profit Reports
Bet Diary Pro Access
Free Tipster Access (14 in total currently!)
Pro Betting Fundamentals Guides & Insight Articles
Back Catalogue Access
Unique Tipster Savings & Trials
Bookmaker Restrictions Help
How I Make Money Betting Interviews
It's all included in an SBC membership. Everything you'll need to start turning a profit from betting.
Learn more and get started today
Best Regards
Peter Ling
Smart Betting Club
Owner and Founder
P.S. SBC membership includes some fantastic exclusive discounts right now including your chance to trial the game changing golf tipping service, Weekly Golf Value for just £10! This service has recorded a 64.21% ROI for 2021 already!