This week we've launched SBC Golf, a new area dedicated to one of our most profitable betting sports.
To celebrate the launch and to take a closer look at why Golf is fast becoming the number 1 sport for serious, winning bettors we've released a brand new Special Golf Report covering everything we love about betting on the sport.
If you were thinking about betting on golf or are looking for a new tipster then this report will show you…
A full breakdown on the profitable performance from the 3 tipsters that make up SBC Golf.
How you can bet on the sport at the bookmakers AND the exchanges.
Why bookmakers offer great odds and concessions to make betting on golf so lucrative.
How you can scale up your stakes as you win with our progressive reinvestment plan.
Remember: As a combination, the trio of SBC Golf Tipsters have made an outstanding 37.90% ROI from 4891 bets going back as far as April 2014.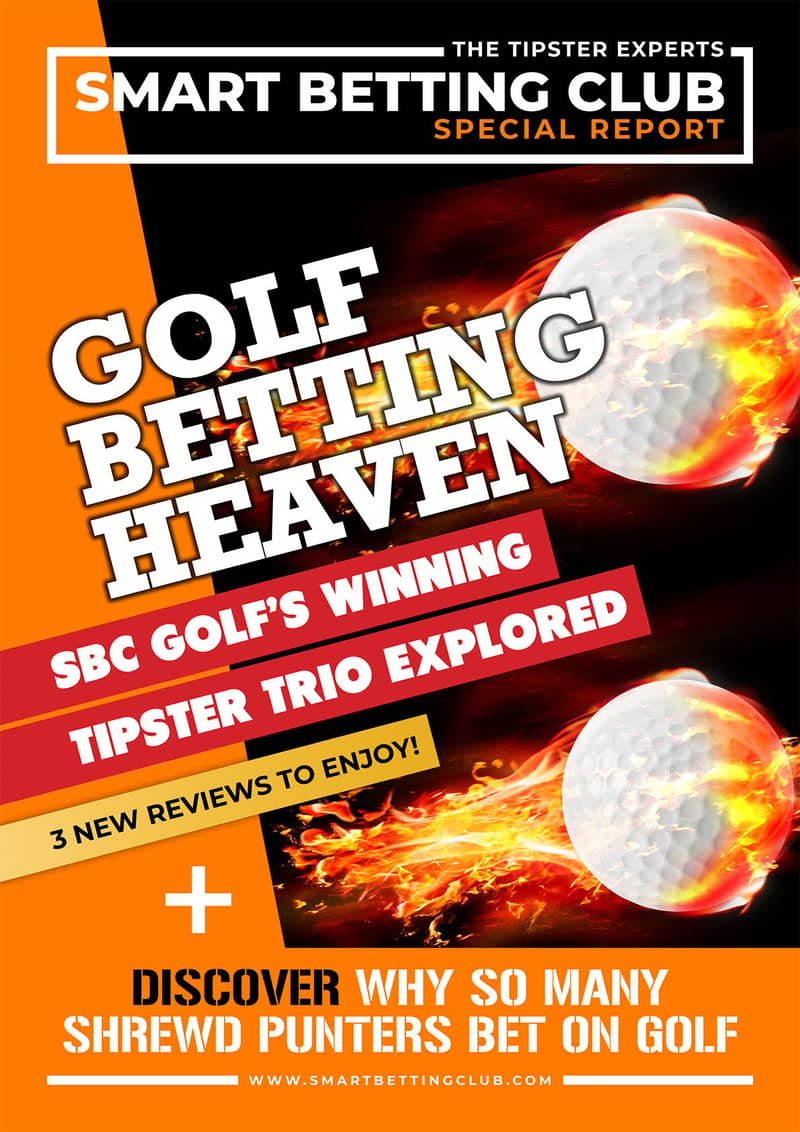 Access The SBC Golf Special Report
This must-read report on golf betting is available with a Smart Betting Club membership.
Once you get SBC membership access, you'll have all the information at your disposal that you'll ever need for betting on golf, including major discounts on all 3 of our SBC Golf expert tipsters.
All SBC memberships also now come with our Cast-Iron Money Back Guarantee meaning money back, no questions asked for up to 90 days.
Don't miss this opportunity – join today!
Kind Regards
Pete
Smart Betting Club
Owner and Founder
P.S…The Masters Amazing Value
The US Masters starts this Thursday and bookmakers are falling over themselves to provide punters with the best offers.
Just under 90 golfers are teeing off and some firms like Skybet are offering each way payouts on the first 11. Paddy Power/Betfair and Boylesports pay out the first 10, William Hill the first 9 and even Bet365, Betfred and Betway the first 8.
When you consider of those golfers taking part, approximately 12 of them are over 1000/1 (the likes of Vijay Singh and Sandy Lyle have no chance) then you can see how good these each way terms are.
Usually on golf you can expect to get paid out on the first 8 golfers home from a field of 140. Yet here you are getting up to 11 on a field of realistically about 75 golfers. Only half of them have anywhere near a realistic chance of victory as well at the famous old course.
All told, this means there will be A LOT of great value bets around and a GREAT time to start betting on golf.