Back in SBC Issue 129 we published a very detailed review of the Tennis Tipster service, Winner Odds and its safe to say its been very well received by SBC members.
Including one shrewd member who made a €1.012,24 profit last month following the service (and all from a €1000 starting bank).
After he posted a tweet about his success, I asked him if he minded sharing a little bit more about his experience with Winner Odds and he was happy to answer my questions below.
If you are interested in this service, then you can read an exclusive 19 page review in SBC 129 and a €50 discount offer on Winner Odds as a Smart Betting Club Member.
OVER 1000 EURO'S PROFIT IN 1 MONTH – ONE MEMBERS EXPERIENCE WITH WINNER ODDS
When did you start with Winner Odds and what made you signup to their service? ​
​
I signed up on 27th of July 2022. I already read about WinnerOdds some time ago, but wasn't really sure to try it, because of the high monthly fee. After reading your new review (SBC Issue 129) I really wanted to try it and signed up with your €50 discount code.
​
​How much have you made during your first month with them? ​
​
In my first month I made a profit of 1.012,24€ from a 1.000€ bankroll dedicated to WinnerOdds.
​
​You have taken a high volume of bets – how many times do you go online to place bets in an average day?
​​
I login to WinnerOdds whenever a Telegram alert comes in. I think about 10-15 times per day. Sometimes when odds are released I have multiple games to place at once.
​
​How about bookmakers. Which firms have you used to place your bets? ​
​
My main bookmaker is bet365 who I have placed the greatest volume of bets with – I would say about 2/3rds of my bets so far. Other bookmakers I use are Interwetten, Bwin, and 10bet. I'm from Austria and sometime when I have the time i check some local bookies like tipico, tipp3 or admiral manually too. If I lived in a different country I might have more bookmaker options.
​
​Have you placed any on the Betfair Exchange or with Pinnacle? ​
​
Not yet, this will be my next step. I already opened an account with a brokerage firm (because Pinnacle and Betfair Exchange have no license in Austria) to use them, but I have not placed any bets yet.
​
​Have you experienced any issues with bookmaker restrictions or closures because of your success?
​​
I have small restrictions with Interwetten on ITF tournaments where I'm sometimes only allowed to place about 50-60€. Not all games though. No other restrictions yet elsewhere.
​
​What is your overall impression of the WinnerOdds service and who would you recommend it to?​
​
I'm very surprised how simple and easy everything works and the results are really impressive. I'm already excited how the next weeks and month will be and which challenges will come (Bookmaker restrictions etc) – at the moment it is almost too good to be true!
I I would recommend it to everybody who has the chance to use his mobile through out the day. I think it is essential to have the telegram alerts turned on to get the best results. And volume is key for value-betting!
Real-Life Experience Of Making It Pay
So there you go – real life, first hand experience of just one of the very many tipster services we rate and recommend to SBC members and the success it has brought.
If you want to learn more about Winner Odds and more tipsters just like that, then be sure to take up a Smart Betting Club membership.
​Download SBC 129 and the entire SBC Back Catalogue of Reviews, Reports & More with a SBC Membership.​
KEY REVIEW FACTS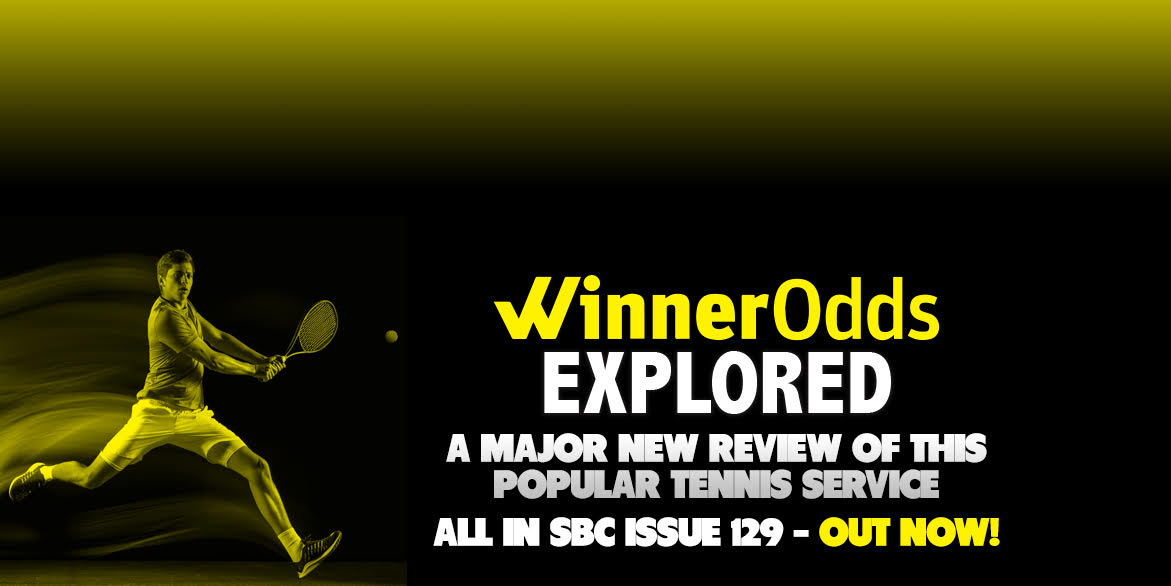 Review based on several years actively using and monitoring Winner Odds Tips
Explore our own real-life results and how we made €5678.49 over 2336 bets using Winner Odds
Detailed 'average user' results based on bets logged by all Winner Odds customers with an ROI of 5.61% since 2016.
Explore the strong betting bank growth stats and staking analysis for optimal returns
Full rundown on how the service works include how to customise it to the bookmakers you have available
Monte-carlo simulation results
Exclusive €50 SBC member discount on the cost of joining Winner Odds
Insight into its profitability at all odds ranges including its potency backing at very short odds!