The latest SBC Horse Racing tipster report is the odds-on winner when it comes to recommending the best horse racing tipsters on the market.
Independently complied by our experts, with no affiliation links or hidden commission, this detailed report will allow you to quickly make an informed choice, saving you time, stress & money.
No more stewards' enquiries when it comes to choosing your next tipster, this report helps you find the first past the post winning service to suit you.
This report (and our entire back catalogue) is available for immediate download to all with an SBC Membership.
HOW THE TIPSTER PROFIT REPORT CAN HELP YOU
Finding a horse racing tipster is easy, any search engine will churn out hundreds of them, and we won't mention twitter! But we know that SBC members are a lot savvier and expect us to go the extra furlong or two, so we have done just that.
This bumper edition, which took months to prepare, along with painstaking hours of detailed analysis, includes: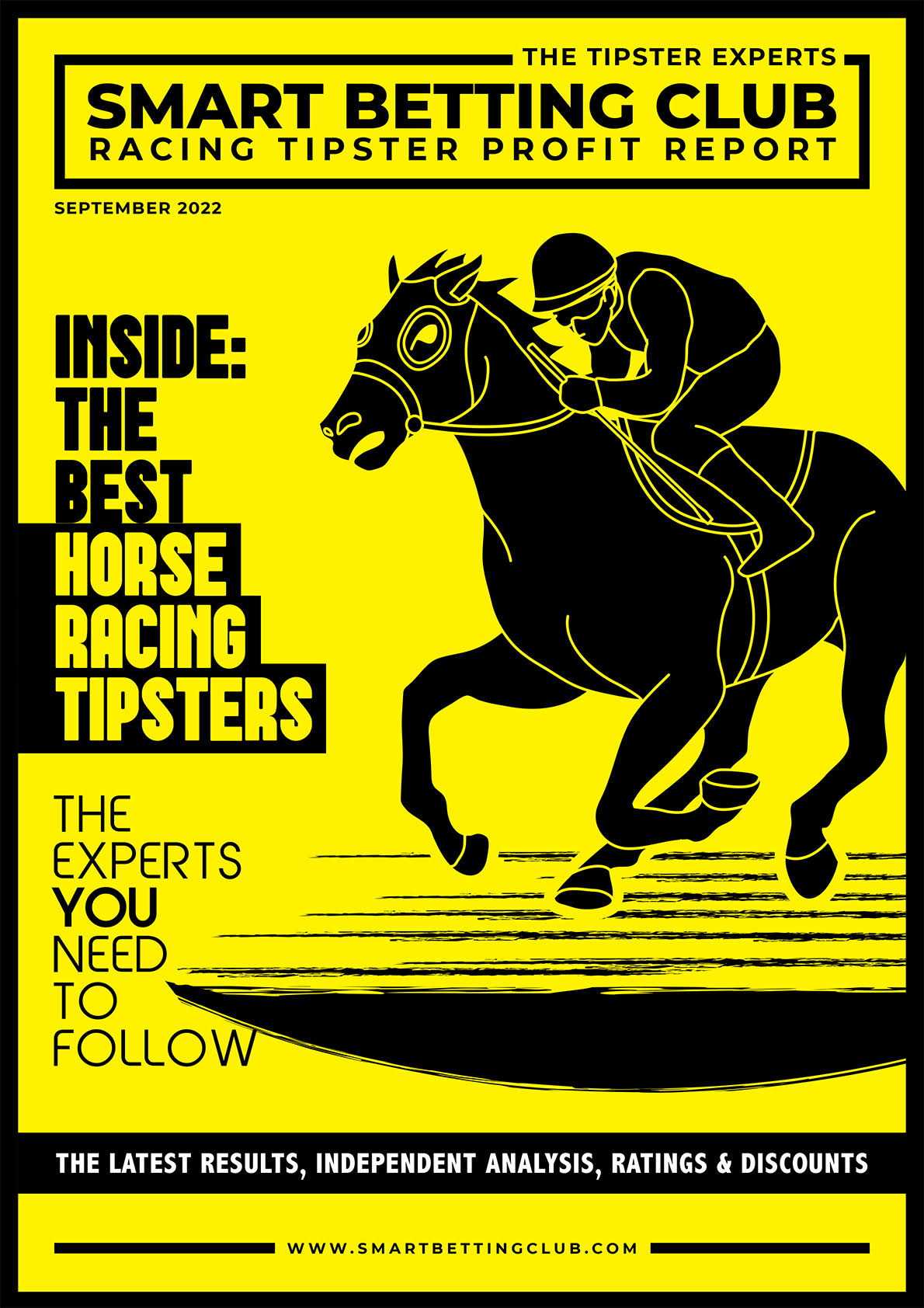 > Hall of Fame Ratings – find out which horse racing tipster services are on this exclusive list. Think the Oscars of the tipping industry, without the goodie bag.
> Find out which service returned £10,686 profit over the last 12 months.
> Quiz question – How much profit did all the Hall of Fame services return combined? (Clue: it's a whopping 5 figures)
> Which service charges £14 per month fees but returned £4,794 profit over the past 12-months?
> Our Profit Adjustment Tables help to identify the best and worst tipsters when it comes to odds movement. A crucial question for all modern punters.
> A complete list of the best and worst performing horse service over the past 12 months. There are 3 new entrants in the top 10, with one of them returning a staggering 45% ROI.
SIGN-UP & GET LOTS OF ADDED BONUSES!
If you are not an existing SBC member, gaining access to this report is simple and now is a great time to sign-up too as our memberships are currently at super low prices, starting from as little as £42.99 + VAT for 3 months.
BONUS: Included in your SBC membership fee, you will also gain access to several free profitable tipster services, along with numerous exclusive discounts and free trials.
Including an exclusive 10 day trial of one top performing racing tipster (only available for a limited time) and 20% off another service. Both offers are exclusive to SBC members.
OUR PROMISE: If you don't make or save money within 90-days, we'll give you your money back, depending on your membership term, with no questions asked. Be smart and join the club 😉.