>
Hot off the press today at SBC we have just published our ground-breaking new report: The Racing Profits Maximiser – which features a unique racing strategy we know will change the way many of you bet.
Based on analysis of over 52,000 tips from the past 3 years – the Racing Profit Maximiser is a strategy the SBC team have long used for our own personal betting…. And now for the first time ever we have dug into the stats to provide evidence of exactly why it works and how you can use it to improve your own racing profits!
Sign-up now to gain instant access to the Racing Profits Maximiser (and our entire back catalogue) or read on for more details on this game-changing report!
Racing Profits Maximiser (RPM)
Learn how to bet less and make more in our ground-breaking report including:
• How to easily identify the most profitable racing tips using the RPM Strategy.
• Discover how this strategy turned a 11.9% ROI into 22.9% (11% increase).
• Understand how you can use it to make a profit betting at Betfair SP.
• PLUS view 6 ready to use Racing Profits Maximiser 'Tipster Portfolios' for you to get started with…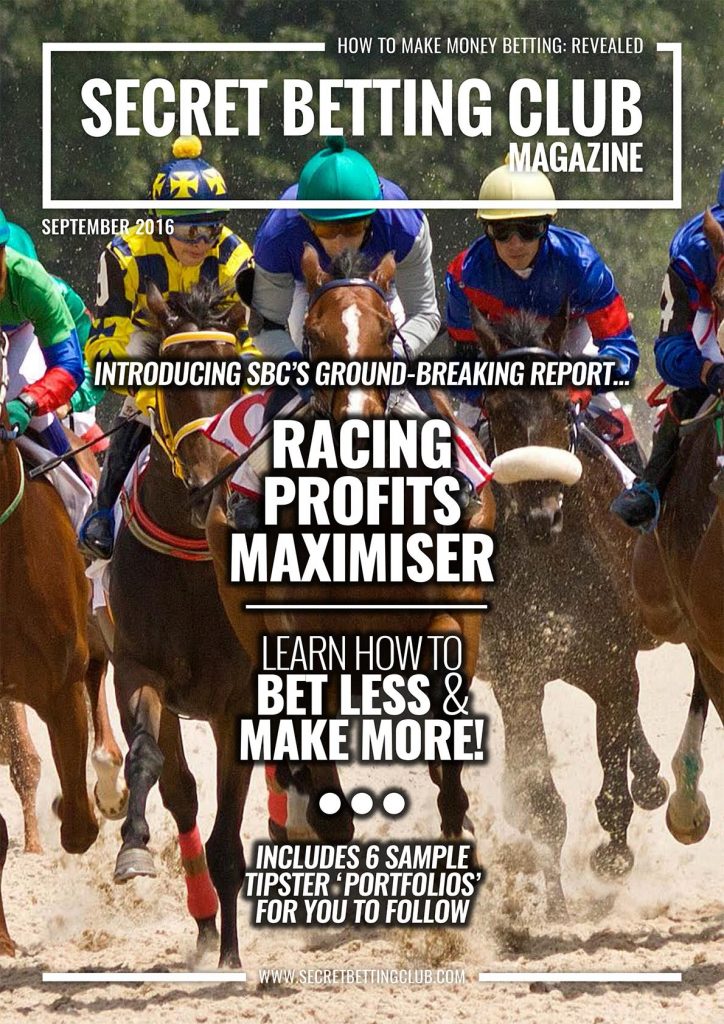 A Major Game-Changer For Racing Punters Everywhere
If you currently bet on Horse Racing then its safe to say the Racing Profits Maximiser will be a major game-changer for you.
Not only will it help you understand how to make money betting on horse racing in the first place but also and most crucially of all – how to bet more efficiently by targeting the very best tips.
After all, by knowing which bets provide the greatest profit – you can stake more on them and increase your overall betting profit.
Sign Up Now Risk-Free & Save £16
You can gain instant access to the Racing Profits Maximiser Report with a Smart Betting Club Membership, which comes with a cast-iron 90 day money back guarantee. Enabling you to sign-up and try out our service absolutely risk-free.
Best of all – you can also save £16 on the cost of ALL subscriptions as part of our 10 year anniversary celebrations (But be quick as this discount will end this weekend!)