The very latest Smart Betting Club Tipster Profit Report has just been released, containing everything you need to know about making money with tipsters.
We are terming it 'The Profitable Punting Guidebook' – so convinced are we that access to this report and accompanying SBC membership will help you make money betting.
Sign-up here to gain instant access to your copy of this special report or read on for more details…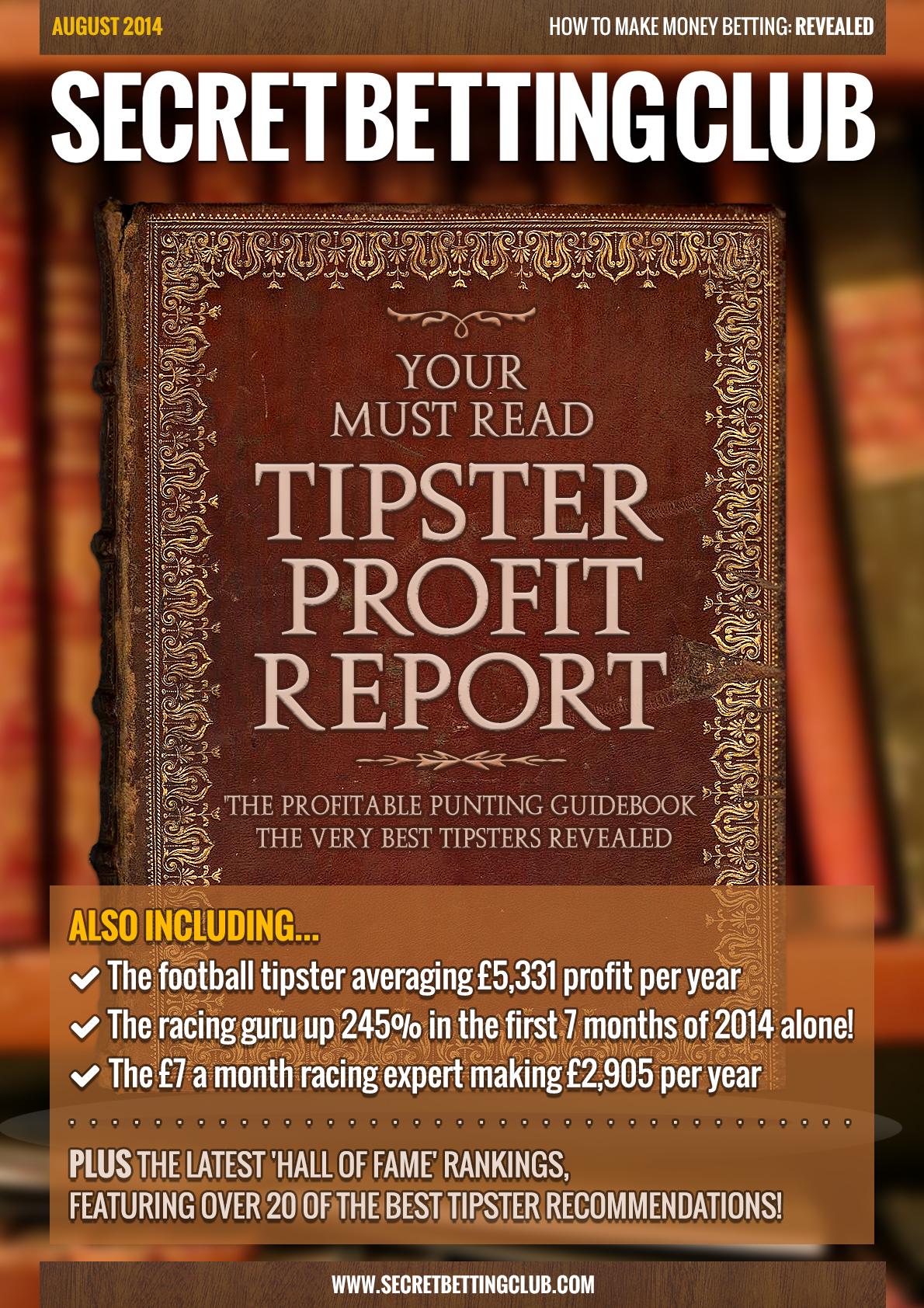 THIS LATEST REPORT REVEALS:
Updated proofed results for the best tipsters we have uncovered since 2006 including…
1. The football tipster averaging £5,331 profit per year (to a 2k bank).
2. The racing guru up 245% betting bank growth so far in 2014.
3. The £7 a month racing tipster up nearly £3,000 per average year (2k bank)
Our Hall of Fame Rankings
The lowdown on the 20+ tipsters awarded our best of the best 'Hall of Fame' rating.
Tipster League Tables
Easily find the best performing tipsters for you with our unique ranking tables comparing: best 12 months form, best on a budget, best low workload and best odds availability.
Detailed Ratings On Every Tipster
Each of the 53 tipsters we track has its own designated Key Facts Page with 10 different ratings on everything from cost to customer service and profitability.
 
Incisive Tipster Commentary
In each report you can also read our detailed tipster commentary to keep you informed, highlight those in form and put all results in context



Grab Your Copy Immediately (And Access Our Entire Back Catalogue Too)

 
You can pick up your copy of this report, the instant you join our service at the Smart Betting Club with full access to our exclusive members-only area.
Not only this but as a Gold SBC member you can also gain full access to our monthly Betting Magazines, Practical Punter Reports & enjoy the peace of mind of our Money Back Guarantee if not satisfied once joining!