>
Parts 3 of SBC's 2016/17 Season Essential Football Betting Compendium is out now, featuring our exclusive review of a very profitable Brazilian Football Tipster.
We have been tracking this tipsters performance intensively for the past 18 months, during which time he has made a 118-point profit at 7.5% ROI from 757 Asian Handicap tips.
Sign-up now as a Smart Betting Club member to gain instant access to Part 3 (plus Parts 1 & 2 which are out now and 4, 5 & 6 which are due for release soon) of this must-read compendium!
Genuinely Profitable Brazilian Tipping Expertise.
Born and bred in Brazil, the tipster we review in Part 3 employs a team of scouts to help him identify the best value betting tips – in leagues that many bookmakers and punters know very little about.
He uses his expertise to great effect in the high value Asian Handicap markets and perhaps best of all – our tracking indicates that the odds he quotes are realistically achievable.
We observed the odds movement on 277 bets between March and June this year and found that on average you can expect to better the advised odds by between 0.8 and 1% ROI, simply by shopping around and using recommended bookmakers/exchanges.
Making it both a practical and profitable tipping service!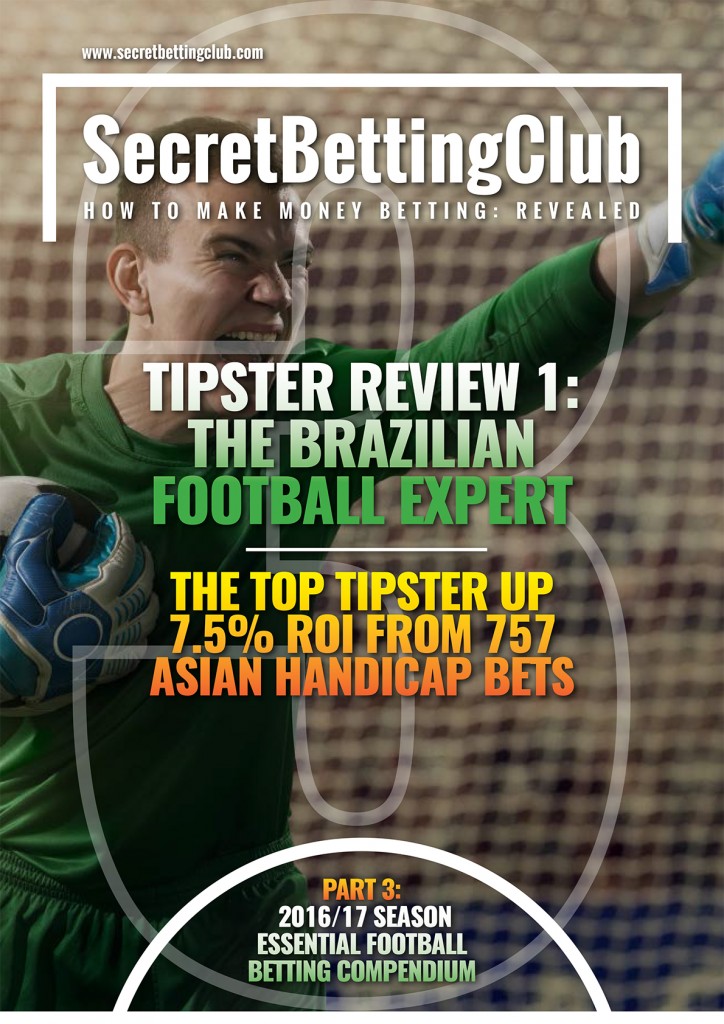 Grab Parts 1, 2 & 3 Now!
You can access our full independent review of this Brazilian Football Expert in Part 3 of our Essential Football Betting Compendium, with Parts 1 and 2 also now available (read more about them here).
Parts 4, 5 & 6 will feature even more professional betting advice and will be released in the next fortnight.
Sign-up now to receive all 6 parts as they are published and give yourself the best chance of success this coming season!


If taking up either a Gold or Platinum subscription you can also enjoy the peace of mind of their 90-day Money Back Guarantee if not satisfied once joining! Ensuring you can sign-up totally risk-free, with everything to gain and nothing to lose.
Read more on how SBC can help you make money betting