.
Last week I was pleased to be quoted in an article published by the Guardian newspaper on the growing issue of tipsters and betting websites profiting from advising losing tips.
You can read the article in full here and whilst some of the phrasing at times I disagree with (for example I don't think all tipsters involved are deliberately recommending losing tips – some after all are just bad at tipping) it serves to illustrate the problems that can confront you when seeking out quality tipping advice without expert guidance.
The problem the Guardian highlighted is one created by bookmakers who incentivise bad tipsters by offering a profit share of the losses their tips make from the customers they refer. This is done through what are termed 'affiliate programs' which are commonly used by many legitimate businesses across all kinds of industries.
Whilst I have no beef with affiliate programs per se – those that reward people with a profit share of losses are always going to be open to abuse and I am pleased to see this being clamped down on.
To illustrate the scale of the problem, this intriguing Football365 article made allegations about one particularly popular social media tipster with questions to answer on this front.

How To Avoid Tipster Scams

Frustrated by the bad name these loss-share tipsters are giving the industry, one long-running and highly respected racing tipster, Wayne, owner of the Northern Monkey Punter tipster service shared his own 'signs of a bad tipster' shortlist on Twitter.
And with Wayne's permission, I have copied his 'signs of a bad tipster' shortlist below and added a few extra points of my own to watch out for!
16 Signs Of A Bad Tipster…

Tipsters who 'Boom' on social media when they have a winner.
Tipsters who don't have a proper registered website or address for transparency. After all, if they don't have the time and wherewithal to setup a website these days – how serious can they really be?
Tipsters with a short history of past bets. You need many hundreds, if not thousands of past bets to see if a tipster has a long-term edge. Otherwise they might have just got lucky!
Tipsters that post bets with bookmaker affiliate links. As the Guardian article outlines, this is a warning sign that they might be taking up to a 30% cut from any losing bets you place with the bookmaker they are recommending.
Tipsters who don't proof their advice to a trusted third party (like SBC) who can verify them as a genuine expert. Also ensures losers can't be conveniently deleted.
Tipsters that don't put up their full history of results for you to view (not just the winners!).
Racing Tipsters who settle bets at prices available 5pm the night before racing. Several high-profile tipsters do it, yet these prices are not obtainable to punters staking more than £20. Even if you can get on, you will have your stakes restricted and accounts closed quickly.
Tipsters that settle bets with prices available with poorly rated firms who are quick to restrict punters with even a modicum of ability. The likes of Stan James, Boylesports & Betfred are 3 notorious for this practice.
Tipsters that settle bets at one standout price with just one bookmaker. If following a popular tipster, the chance of you matching those odds are minimal.
Tipsters that contact you via post – where exactly have they got your details from? Some claim they will pay you if you the bet loses and request commission on winners should it win. Its total rubbish. The reality – they'll run a mile if the bet loses and you'll never hear from them again.
Tipsters that claim to have inside information. Many members of the public think racing is fixed and so some rogue tipsters try to play on that idea by claiming to have inside information. This information is almost always totally bogus and you are being taken for a ride.
Tipsters with no concept of value. They put up the most likely winner of the race (even if a 1/4 favourite) and never discuss odds.
Tipsters who give no reasoning behind their bets (system based tipsters can be excused here) but surely you want to know why a tipster fancies a bet before you place it?
Tipsters who post doctored images of winning bet slips from unproofed bets. It's very easy these days to make up 'winning bet' slips and you can't take them at face value as proof of success.
Tipsters who quote winning amounts totally out of context – for example 'Service X has made £5000 during Ascot' with no stakes given to put that figure into perspective. It's just a headline grabbing exercise. What if you had to risk £500,000 to make that £5,000? That doesn't look so good after all does it!
Tipsters who provide no advice or guidance on betting bank management and a staking plan to follow. If they are making up this as they go – chances are they are doing the same with their tips.
My thanks to to Wayne for sharing these tips. For further reading on him – check out our 2016 case study of why we rate Wayne's service so highly.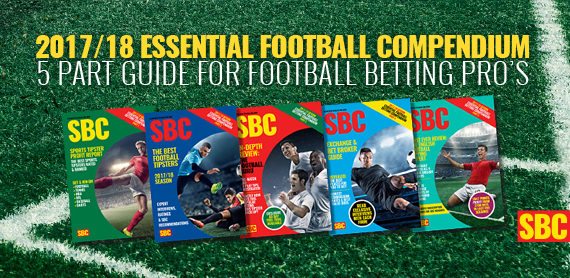 How To Find The Right Experts To Follow

Whilst there are undoubtedly plenty of rogue tipsters out there, especially on social media (where it is very easy to create new accounts and delete posts) there are equally many genuine, professional tipsters such as Wayne for you to follow.
If you are interested in learning more on just who these tipsters are including detailed, independent reviews of what they offer and who it is suitable for, then the Smart Betting Club is here to help.
Access to our service provides all the expert guidance you need on the tipsters to follow – those proven to genuinely make their follower money (and not the bookmakers!)
You can currently save £38 on the cost of subscription so don't delay, sign-up right now and let us help you get started betting better right away!
Join the Smart Betting Club today and learn how we can help you and your betting.
Best Regards,
Peter Ling
Smart Betting Club Editor

[/bs_r